Best Canning Lids
Nothing's more depressing than food that's gone bad. Okay, maybe there are a few things (say, tax season?)... but still, keeping homemade goods fresh and tasty is something we all strive to do. At the end of the day, it all comes down to the seal, however. Whether storing cold brew or oatmeal or beans or rice or candies, a good canning lid often means the difference between spoiled and fresh. Nowadays, many come with even more accessories and functions, such as flip-top lids for serving and on-the-go use. It's figuring out which ones to buy that's the tricky part! Luckily, we've arranged it all for you. Check out our list of some of the best canning lids below.
Heading out the door? Read this article on the new Outside+ app available now on iOS devices for members! Download the app.
Most Simple
Ball Color 6-Pack Lids and Bands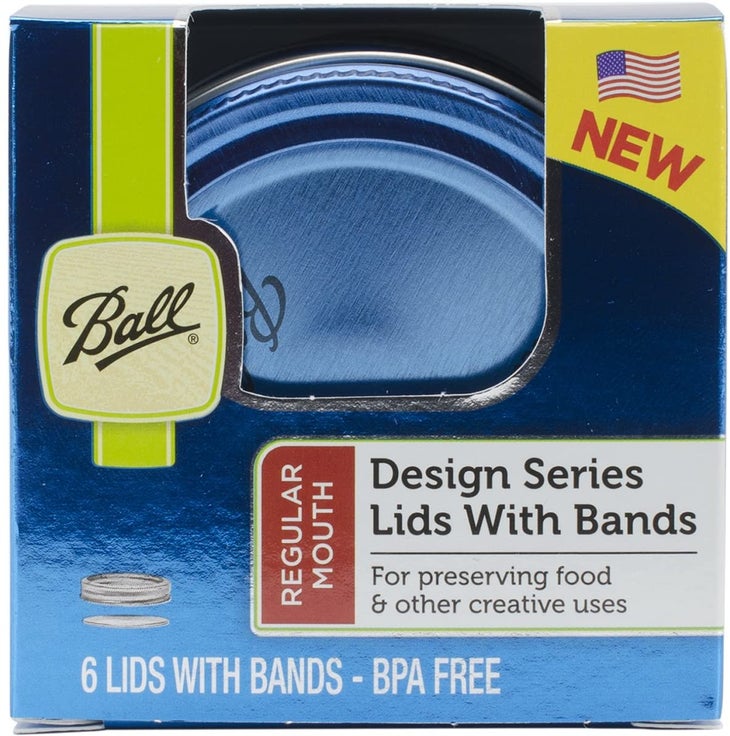 Functional and Effective
Great lids for one-time storage where freshness is a primary concern.
What We Liked
These aren't reusable like the other lids on the list, but they're a great buy for someone who doesn't do a lot of regular canning but needs a few lids on hand every now and then. Ball is a reputable, U.S.-based brand with high-quality lids, and these bands can be reused time and time again (although the lids can't). These are basic, simple and affordable lids that get the job done and do it well. Order Online.
Best for Traveling
AIEVE Mason Jar Lids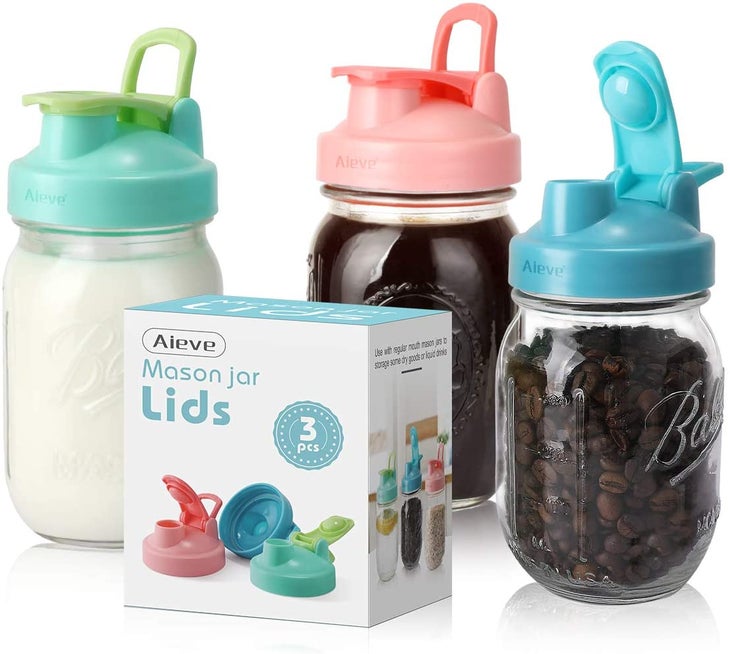 Designed for Drinking or Serving
The flip-tops on these lids make them ideal for pouring out ingredients or drinking a beverage on the go.
What We Liked
This set only comes with three lids, but it makes up for it with the cool flip-top functionality. They're great for pouring out liquids or grains when cooking or serving at home, and for drinking a smoothie, juice, tea, or coffee on the go. An integrated silicone gasket still provides an airtight seal, but for long-term storage, we'd recommend a different lid. For ingredients you're going to be using to cook with regularly, or to drink out of mason jars on the go, these are definitely the best pick, and the different color options are fun as well. Purchase Yours Today.
Best for Storage
Aozita Plastic REGULAR Mouth Mason Jar Lids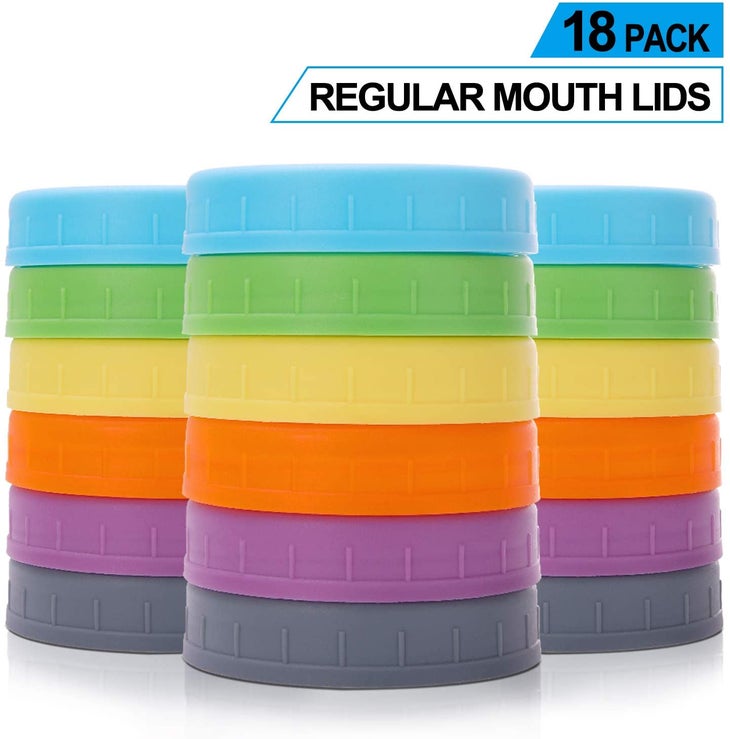 Great for Long-term, Regular Use
These lids are perfect for storage and come with silicone ring inserts to stop any leakage.
What We Liked
The Aozita lids are bright and fun, coming with 18 lids per set, more than any other on this list, and they can fit jars from four ounces to 64 ounces. The six different colors make them best for usage on storage jars, allowing you to quickly tell the difference between sugar and salt, tea and oregano, or anything else you might have in your pantry. After all, accidentally pouring salt into your coffee in the morning can make for the start of a very bad day. These lids are dishwasher safe and BPA-free, made of food-grade plastic and food-grade silicone. By far, they are the best bet for storing canned goods. Get It Here.
Most Stylish
KooK Mason Jar Lids Regular Mouth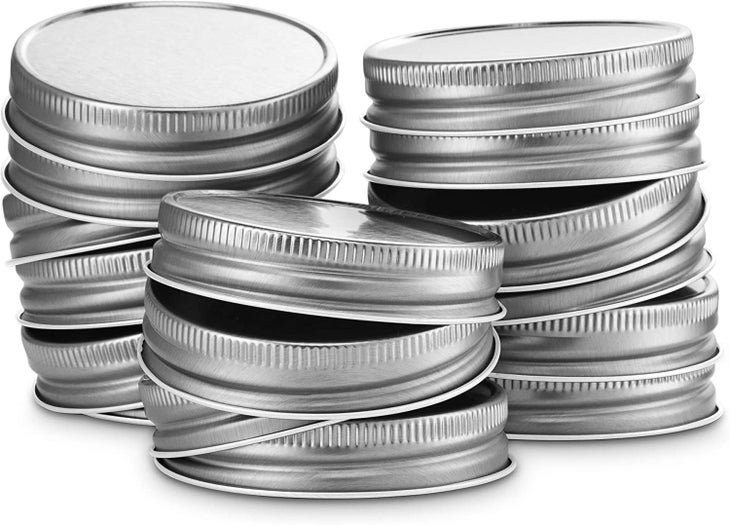 Vintage and Cool
These are the classic lids your grandma probably used, and hers before her. They served them well, why not you, too?
What We Liked
The KooK Mason Jar Lids are essentially plain old mason jar lids, but there's nothing wrong with that. What's more, you get 16 of them in one package, and that classic silver color is more sleek and fashionable than any other entry on this list. For basic mason jar storage and use, you can't go wrong with these. You can also poke a hole in these bad boys and stick a straw through to sip on some cold brew coffee or iced tea, bringing added functionality. Buy Now.