Best Decanters
Whether looking to aerate a favorite wine or in search of a gift for a special occasion, decanters represent a functional and sophisticated accessory for the home canteen. Decanters are typically used to trigger the release of additional aromatic compounds within wine, but they can also be used to store and pour hard liquor, juices, and even water. Design, material, and size are all important elements to evaluate when selecting a decanter. We've reviewed four great decanters on the market and provided their best features and benefits below.
Photo: Getty Images/iStockphoto
Heading out the door? Read this article on the new Outside+ app available now on iOS devices for members! Download the app.
Most Elegant Design
Paksh Capitol Glass Decanter with Airtight Geometric Stopper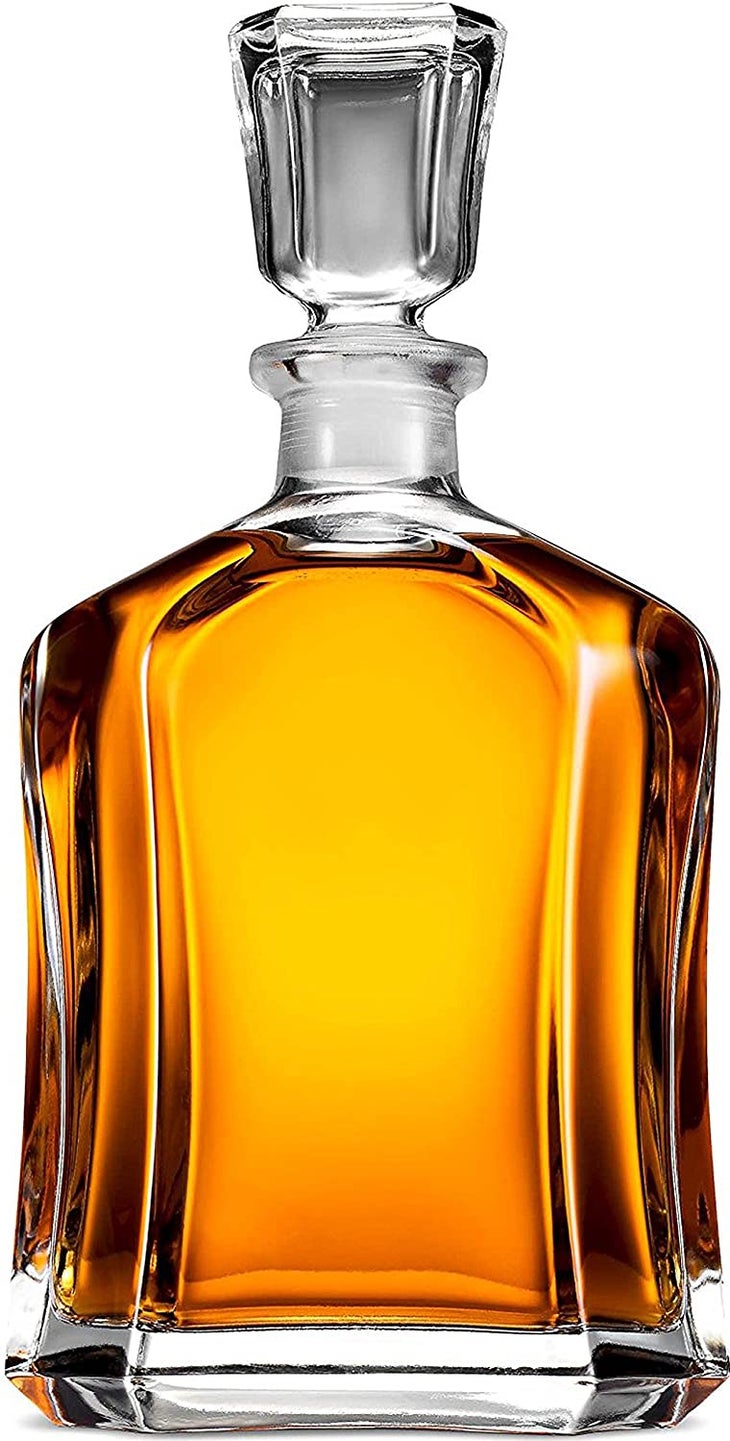 Sophisticated Glass Decanter with Airtight Stopper. 23.75-ounce, Italian-crafted glass decanter with matching stopper, designed to preserve the crisp, rich texture of any beverage.
What We Liked
The Paksh Capital Glass Decanter with Airtight Geometric Stopper is made of Italian-crafted glass. We liked the simple, elegant style of this decanter. The thick, sloped sides gave us an easy grip to pour beverages. We also found the plastic tip on the glass stopper ensured an air-tight fit, keeping wine crisp and fresh. Get it here.
Best Customization
Bormioli Rocco Capitol Decanter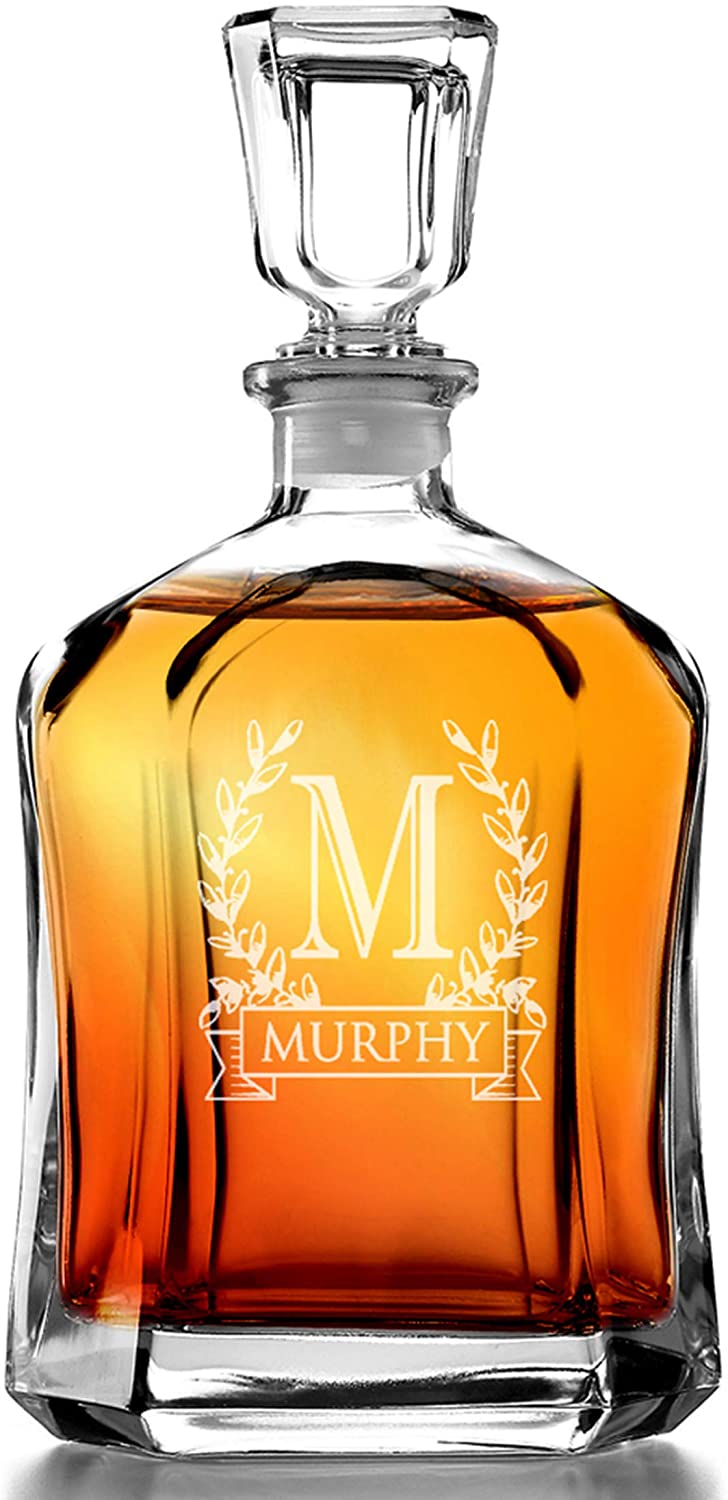 Engraved Glass Decanter. 23.75-ounce clear glass decanter with custom monogram engraving for sophisticated personalization.
What We Liked
The Bormioli Capitol Decanter is made from clear glass in Italy. We liked the interesting shape of this decanter and the ability to customize it. Our personalized monogram is bold and easily read against the beautiful glass and against any liquid placed in the decanter. We have consistently used this decanter with our favorite whiskeys and wine. Buy it now.
Largest Capacity
Le Chateau Wine Decanter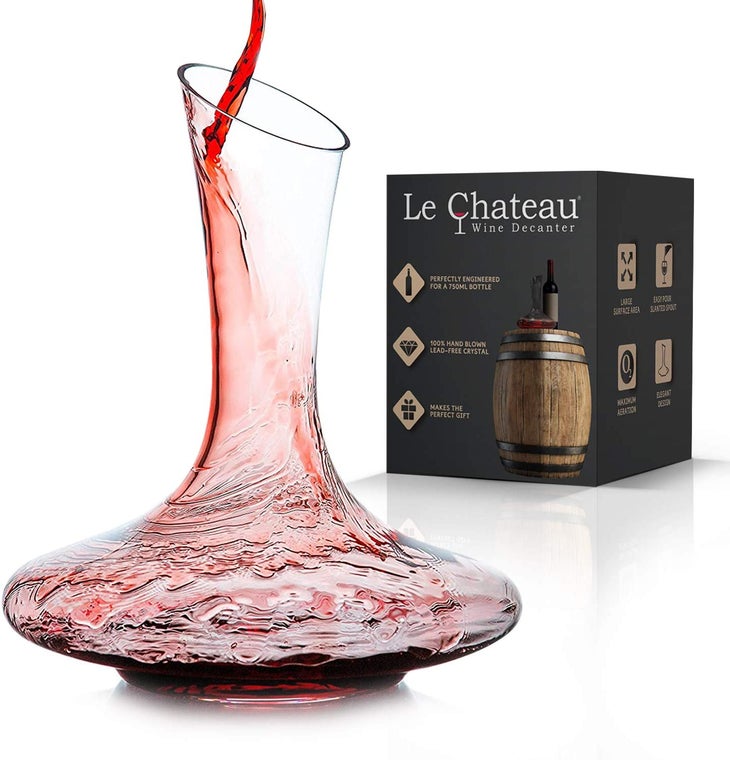 Large Wine Decanter. 750-milliliter, hand blown, lead-free, crystal decanter that can aerate and hold an entire bottle of wine.
What We Liked
The Le Chateau Wine Decanter is hand blown with lead-free crystal. We liked that this large decanter held an entire bottle of wine, keeping it fresh and flavorful. The large, slanted top made it easy to pour without any spills. Plus, the interesting design proved to be quite the talking piece when entertaining friends. Buy it here.
Best Gift Set
Whiskey Decanter Globe Set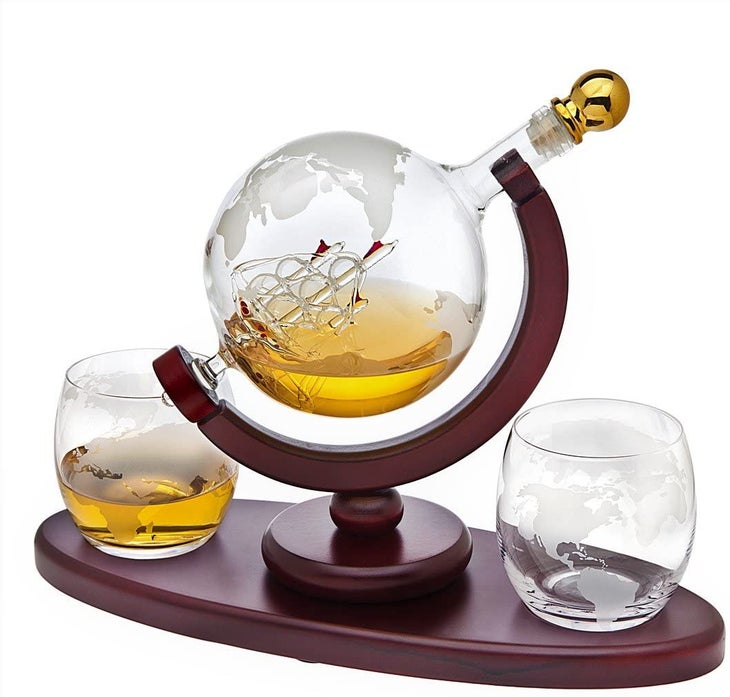 Three-Piece Decanter Globe Set. Set of one decanter (23.75 ounces) and two etched globe whiskey glasses (10 ounces), hand blown with an antique ship in the bottle for a unique, functional gift.
What We Liked
The Whiskey Decanter Globe Set is made of hand blown glass. We liked the unique design that featured the antique ship inside, and we enjoyed using the decanter and glasses with friends since the set served as agreat conversation piece. Get it now.