Best Meringue Powder
Meringue can be a crucial addition to many impressive baking projects, but have you ever tried to make a meringue from hand? If you don't have a stand mixer, you could end up whisking and whisking and whisking for quite a long time. Even if you have a stand mixer, you could end up having to leave your meringue beating for just as long, meaning a wait for you and mixer noise filling the entire house. A meringue powder can be an easy fix to the annoyance of making a meringue by hand, as meringue powder whips up more easily and quicker than your standard eggs. Additionally, it's shelf stable whereas eggs are not, and it can be a safer substitute for raw egg whites, which can sometimes cause food poisoning if not handled correctly. Check out these best meringue powders to learn more.
Heading out the door? Read this article on the new Outside+ app available now on iOS devices for members! Download the app.
Best Icing Powder
Chefmaster Deluxe Meringue Powder for Baking & Decorating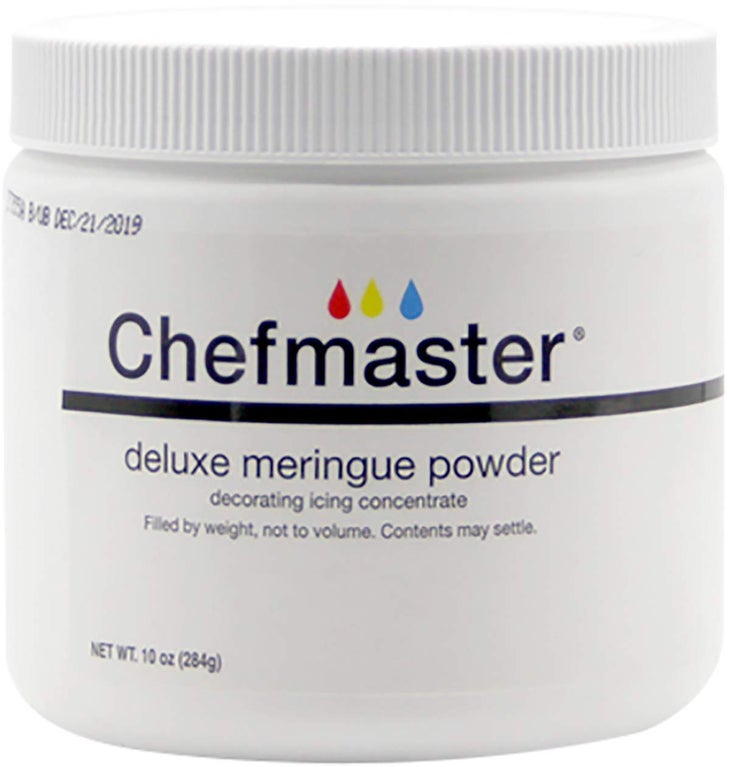 More Than Just Meringue
Many bakers use meringue powder for making decorative frostings, and this powder is just the thing for stabilizing those picture-perfect royal icings.
What We Liked
Royal icings can be tricky to make, but this meringue powder stabilizes those icings easier than ever, all with increased food safety and improved texture. If you're looking for a meringue powder specifically for making icings and frostings, then this is the one to go with. It comes in a giant tub with a resealable lid, you don't have to worry about your powder going stale between uses. Order Online.
Best Name Brand Option
Wilton Meringue Powder Egg White Substitute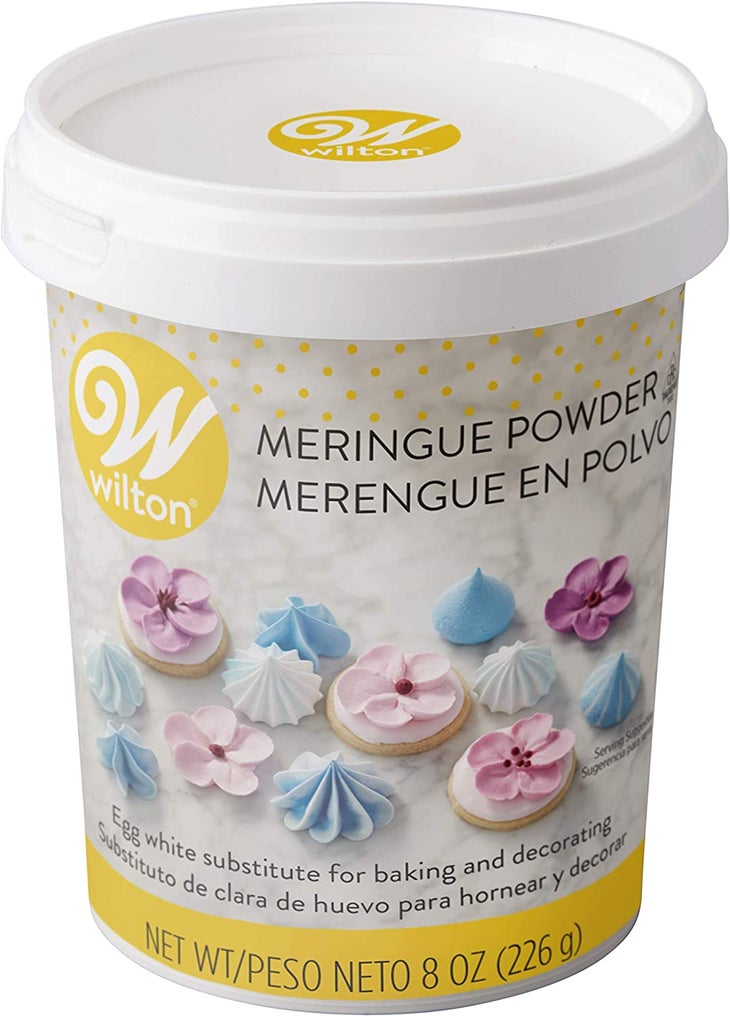 A Superior Powder
Home bakers know Wilton as THE brand for better baking
What We Liked
If you're new to the world of home baking, it's best to go with a brand you know you can trust. This meringue powder from Wilton comes with that classic Wilton guarantee that you'll come out of the kitchen with a better baked good, whether you're making a meringue or royal icing for cookies. Purchase Yours Today.
Best Just-Add-Water Option
Judee's Meringue Powder Mix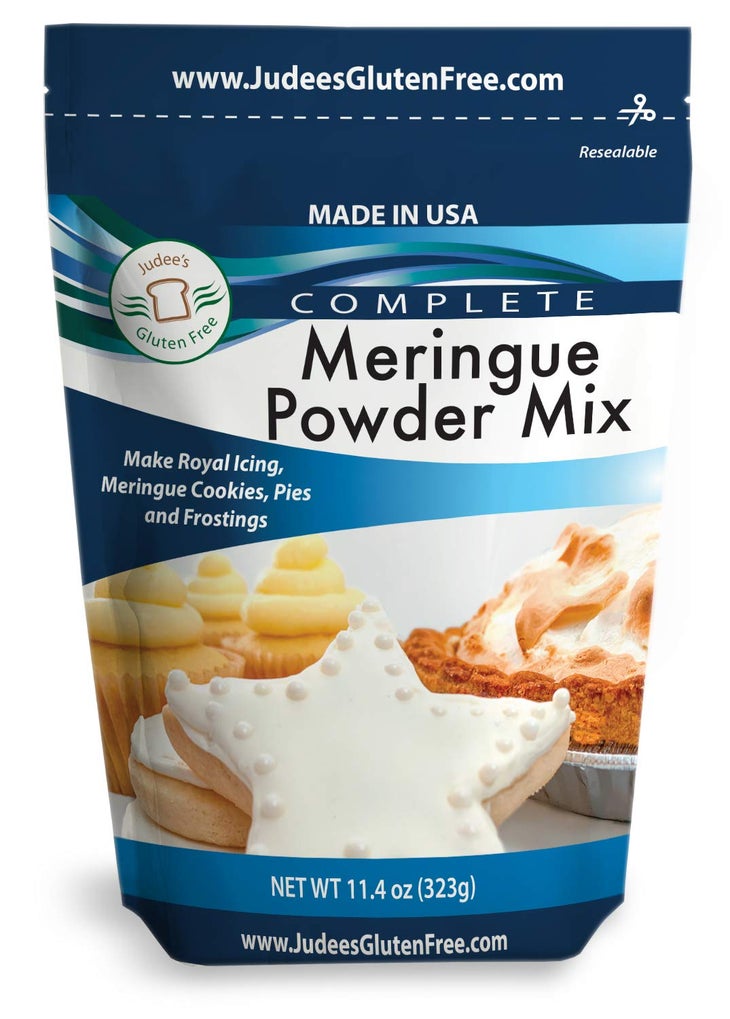 Make More Meringue
Why make your baking more complicated than it has to be?
What We Liked
Some meringue mixes require you to add a range of ingredients to get the final product you want, from sugar to food colorings. With this meringue mix, all you have to add is water. It makes getting from the beginning to the end of your baking project that much faster, easier and convenient. Get One Today.
Best Basic Mix
Celebakes by CK Products Meringue Powder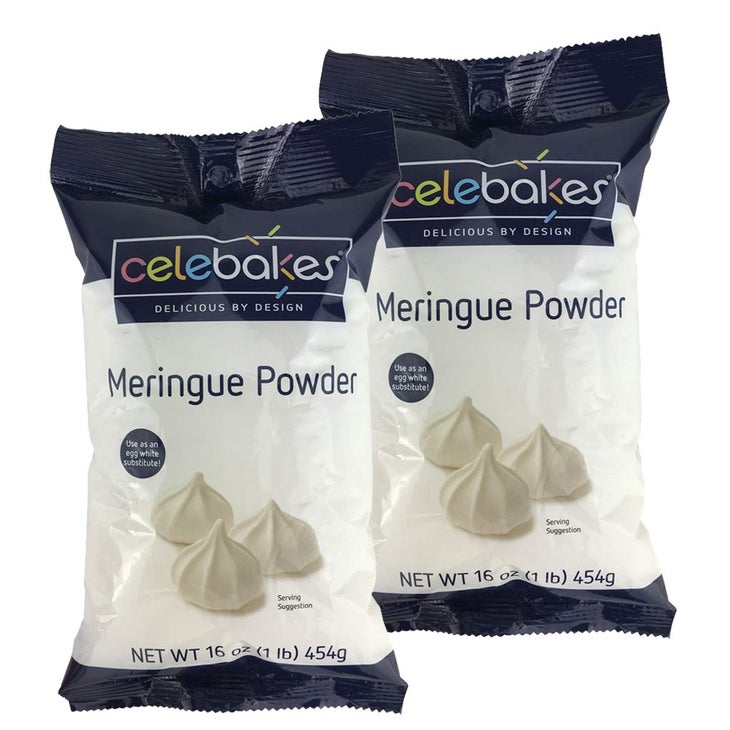 Versatile Enough for Any Dessert
You're only limited by what your baking imagination can cook up.
What We Liked
This meringue powder is pretty much the bare basic solution when it comes to meringue powders, but for the accomplished home cook who wants to be able to use the powder however they please, that's a bonus. This meringue powder can be used in just about any baking or decorating recipe, anywhere you might use an egg white. Buy It Online.