Best Potato Mashers
Everyone who has used a fork to mash potatoes knows how tedious and time-consuming it can be. Potato mashers are essential kitchen utensils that can alleviate the strain of mashing, making sure you're making creamy, delicious mashed potatoes. The handle of a potato masher allows you to grip the device while working to mash your potatoes to your desired consistency. Potato mashers have mashing plates or a system of wires that are designed to break down solid potatoes into a silky texture. Check out our list of top potato mashers that will save you time and effort when preparing this staple comfort food.
Photo: Getty Images/iStockphoto
Heading out the door? Read this article on the new Outside+ app available now on iOS devices for members! Download the app.
Most Durable
KitchenAid Gourmet Stainless Steel Wire Masher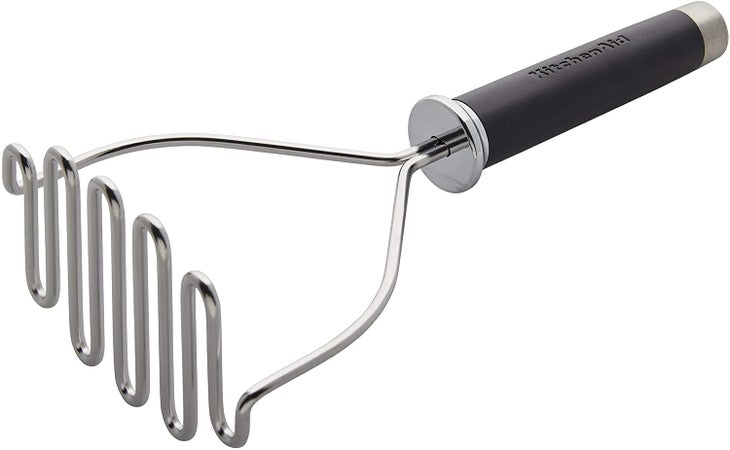 Sturdy and Rust-Resistant
The build of this masher, along with the one year replacement and lifetime limited warranty policies offered by KitchenAid, make it a worry-free purchase.
What We Liked
The KitchenAid Gourmet Stainless Steel Wire Masher is manufactured from 4.5mm stainless steel, so you won't need to anticipate any rust or flimsiness. Furthermore, KitchenAid guarantees a one year replacement and lifetime limited warranty with purchase, so you can rest assured that this masher will hold a place in your kitchen for years to come. The debossed rubber handle is ergonomically designed, so you shouldn't experience any discomfort while using this masher. The mashing wires make removing any additional food easy, and the entire masher is dishwasher safe. Get it here.
Most Stylish
ZYLISS Potato Masher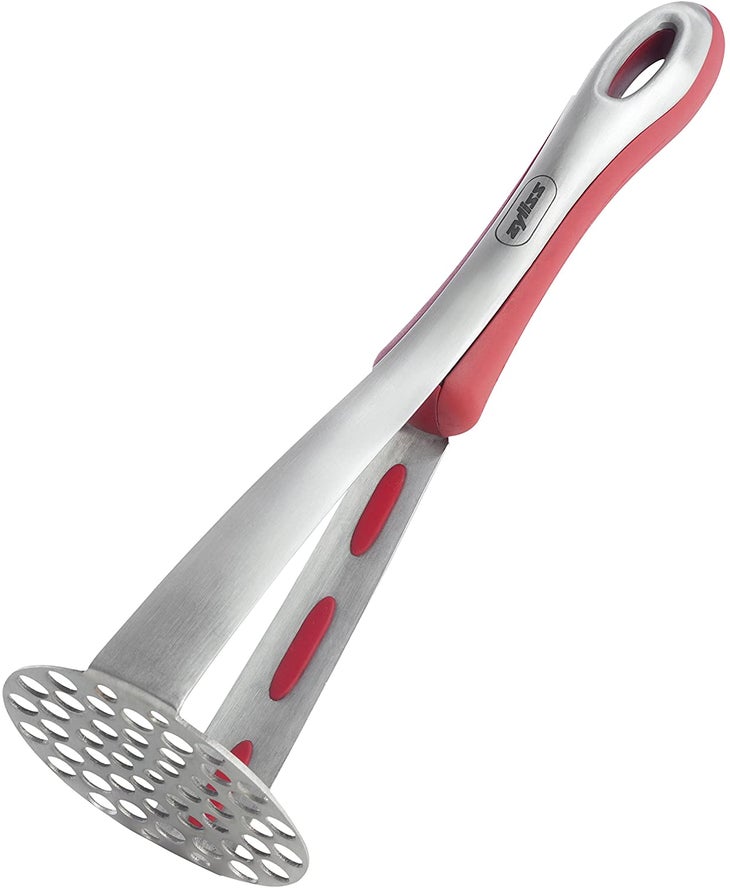 Fun and Effective
Perfect for those who enjoy a little flair added to their everyday, household items.
What We Liked
The ZYLISS Potato Masher is crafted from stainless steel and has a colorful, soft touch handle. The sides of the masher also feature the same silicone material, which can be used to scrape the sides of your bowl. This part of the design results in less waste and more mashed potatoes for you to enjoy. The mashing plate has different sized holes that help make the mashing process quicker and produce fewer lumps. Buy it now.
Most Comfortable to Use
KUKPO Stainless Steel Potato Masher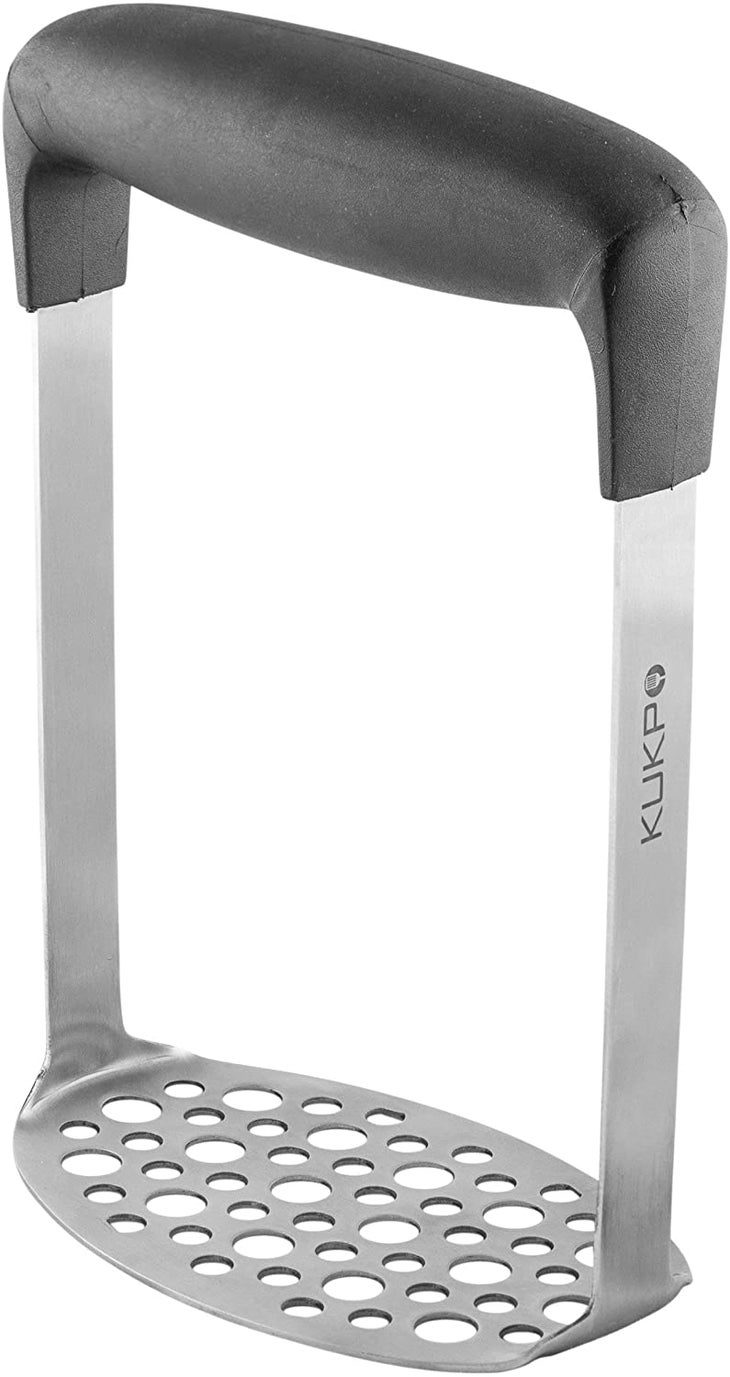 Innovative Design
Unlike traditional potato mashers, this design features a horizontal handle that allows the user to apply more pressure with greater control.
What We Liked
The KUKPO Stainless Steel Potato Masher has the most unique construction of all the mashers on our list, thanks to the horizontal handle. Most potato mashers on the market have vertical handles, but a horizontal angle like the one here lets you maintain a broad grip when mashing up your potatoes or other favorite vegetables. Apart from the rubber handle, the body of the masher is made from stainless steel, which makes cleaning this utensil a breeze. The mashing plate consists of holes of two different sizes, small and large, which assures that every piece of the potato will be mashed to perfection. Buy it here.
Easiest to Store
2-in-1 Mix N'Masher Potato Masher by HIC Harold Import Co.

Compact and Modern
The sleek and narrow design of this masher makes it a great option for those with limited room for new kitchen gadgets.
What We Liked
The 2-in-1 Mix N'Masher Potato Masher by HIC Harold Import Co. has no rubber components and is made entirely from FDA-approved, 18/8 stainless steel. The body of this masher is more narrow than the other options on our list, so it won't take up too much room in your kitchen drawer or other storage spaces. Instead of a mashing plate, this utensil has mashing wires that give your mashed potatoes an even consistency and make tapping off any excess simple. Get it now.