Make Theater-Worthy Popcorn at Home
There's nothing quite like freshly popped popcorn, and we're not talking about the stuff that comes from a bag. We're talking theater-worthy, fresh popcorn that's the result of pouring the kernels yourself, heating them up and then pouring on the butter or the seasoning of your choice. The best part of all this scrumptious snacking goodness? Making fresh popcorn at home is incredibly easy, especially thanks to the advent of microwaves and a few handy tools that make fresh popcorn almost as easy as the bagged stuff. Ready to make your own? Here are a few things that'll help you get started.
Heading out the door? Read this article on the new Outside+ app available now on iOS devices for members! Download the app.
Best Family Option
Original Salbree Microwave Popcorn Popper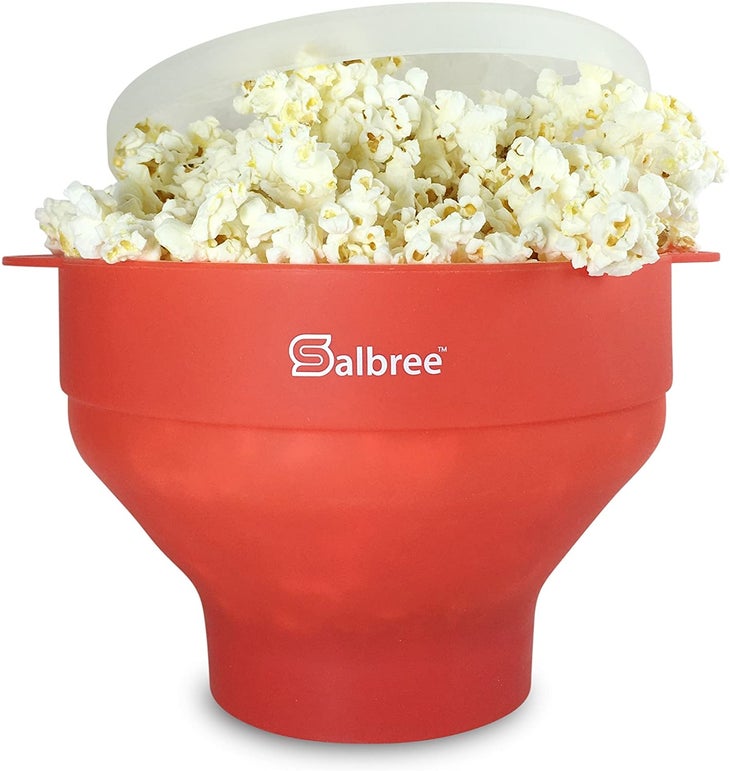 No More Fighting Over the Popcorn Bowl. Everyone gets their own bowl, everyone gets their own fresh popcorn
What We Liked
This silicone popcorn maker comes in 18 different colors. Everyone in the family can get their own color, for use and no more squabbling during movies or game nights. Worried about storing all those popcorn bowls? Don't be, they're collapsible, for easy storage. Order Now.
Best Value
Nordic Ware Microwave Popcorn Popper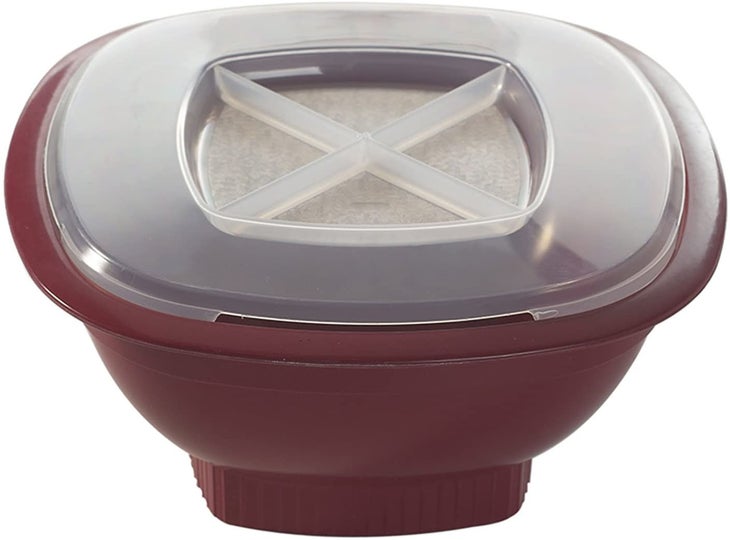 All the Popcorn You Could Need with One Tool. No more disappointment at the end of your popcorn bowl.
What We Liked
If you always feel just a tinge of disappointment whenever you run out of popcorn, you may just need a larger bowl. For just $20, you can get this high-quality, microwave-safe, dishwasher-safe microwave popcorn popper, that holds 12 cups of popcorn. Purchase Here.
Best for the Home Chef
Ecolution Original Microwave Micro-Pop Popcorn Popper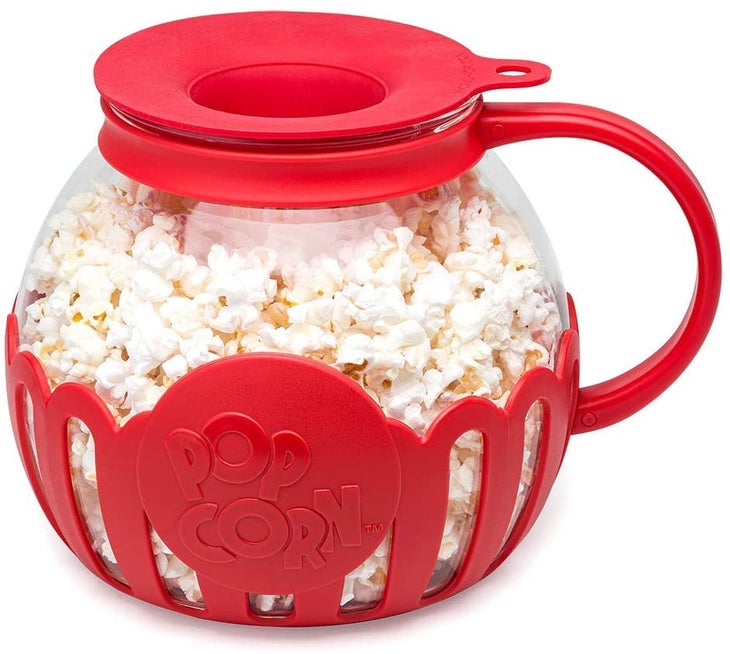 Get Creative with Your Popcorn. Handy features make this popcorn popper worth the cost.
What We Liked
This popcorn popper is a little more expensive than the others, but it's worth it. Why? Well, the high-quality, glass popper comes with a three-in-one silicone lid that allows you to measure and melt oil and butter right while the popcorn is popping, so there are no extra dishes needed. This makes it easier than ever to get creative with your popcorn flavors, especially if you're adding flavored butters to the mix. Order Online.
Best Vintage Option
Whirley-Pop Popcorn Popper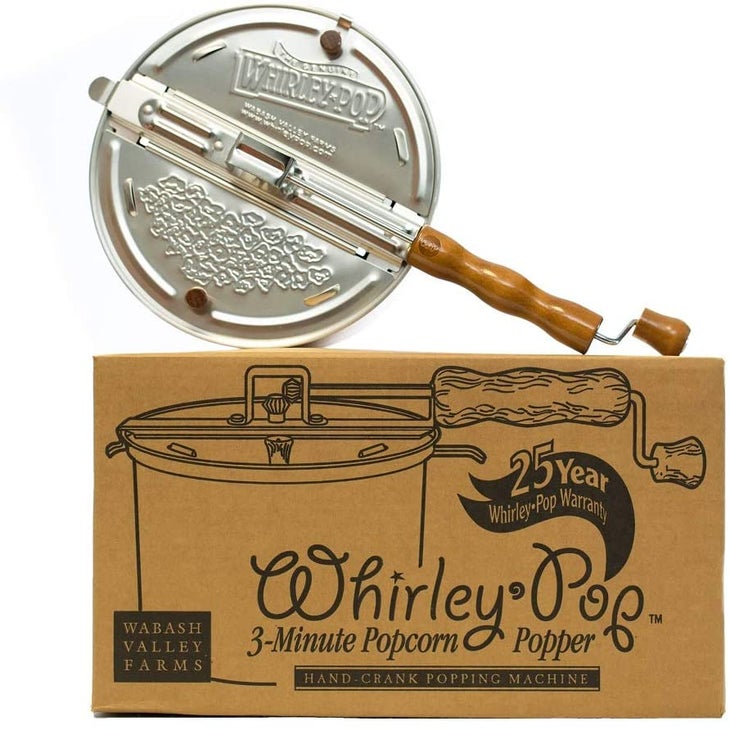 Show the Kids a Thing or Two About Old-Fashioned Popcorn. Everyone will love the vintage popcorn popping experience.
What We Liked
It's time to go from the microwave to the stove. This vintage popcorn popper makes stovetop popcorn in three minutes. The trusted brand provides a fun experience everyone will love, plus a 25-year warranty on the popper. Buy Yours Now.