Guest Blog: Jonny Bowden on BPA, BPS and Other Nasty Chemicals
So we basically got rid of BPA and now we have BPS, and no one is really sure if it's any better. No wonder everyone is confused.
Heading out the door? Read this article on the new Outside+ app available now on iOS devices for members! Download the app.
For those of you just tuning in, BPA is bisphenol A, that nasty industrial chemical used in plastic that we now know seeps into food or beverages and that some manufacturers are now trying to avoid, even though the American Chemistry Council thinks it poses no risk to human health. Right.
Those manufacturers are turning to substitutes like BPS (bisphenol sulfonate). Except the problem is, frankly, that no one really knows if it's any better than the chemical it replaced.
So, let's put it into context. The fact is that there are some 80,000 chemicals floating around the environment, with only a handful of them having been truly studied and only another handful of them regulated by national regulating bodies like the US Environmental Protection Agency. And that's the sad truth. The double whammy is that the true measure of the effect of continuous low-dose exposure to all these chemicals – including but not limited to the bisphenol twins – is not easily known, may only be known after decades, or may never be completely known at all.
So what do we do?
Well with plastics, it's simple. Buy a reusable stainless steel bottle for your water and fill 'er up. Dump plastic bottles for water and other beverages, and never, ever use plastic in the microwave. That's pretty easy.
But what do you do about the other zillion chemicals, pesticides and so on?
I wish there were a simple answer. But the best I've got right now is this: Be prudent. You can't avoid some chemicals – for example, what's in the air – but you can limit your exposure within the bounds of your own control. Buy organic whenever you can and whenever it's practical, especially the highly polluted foods (i.e. the Environmental Working Group's Dirty Dozen list (available as an app – it's great!). Read labels and try to stick to products with fairly simple ingredient lists, namely ones you recognize and can pronounce. Vote for measures demanding labeling for genetically modified organism (GMO) foods (there's one coming up in California).
And – sadly – don't trust your government agencies to tell you what "safe" exposure is. "Safe" exposure for one person isn't necessarily "safe" exposure for another, and in any case, it's cumulative exposure to small (i.e. "safe") doses of hundreds of potentially interacting chemicals over decades that's the concern.
Avoid as many chemicals, pesticides and carcinogens as possible (including those that come from food, like high-flame barbecue), and always be prudent – some of these chemicals (in plastic or anything else) may wind up being harmless, but none of them are good for you, so the more you can keep them out of your diet, the better off you'll be.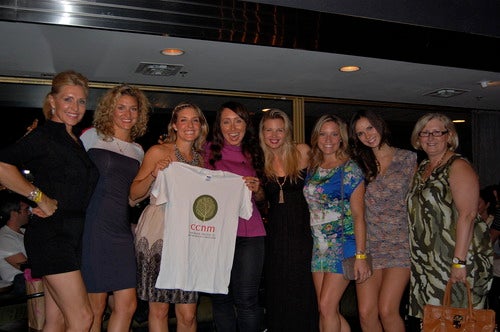 Jonny Bowden, PHD, CNS is a board-certified nutrition specialist, motivational speaker and nationally recognized expert in the areas of weight loss, nutrition and health. The Clean Eating magazine "Ask The Doc" columnist and contributing health writer for America Online is also a best-selling and award-winning author, recently adding The 150 Healthiest Slow Cooker Recipes on Earth (Fair Winds Press, 2012) and The 150 Healthiest Comfort Foods on Earth (Fair Winds Press, 2011) to his book roster.