Food Fads You Can Use
A fresh perspective on weeknight meals, a souped-up spread and an app to keep you hydrated while conserving the planet's resources.
Heading out the door? Read this article on the new Outside+ app available now on iOS devices for members! Download the app.
Excellent Exhale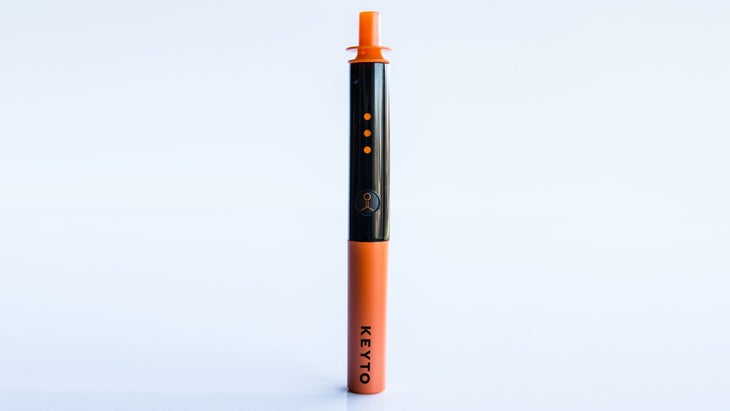 Wondering whether you're in that ever-elusive state of ketosis? While there are many perks of the keto diet, including increased energy and reduced inflammation, the hassle of gauging whether one has truly reached a peak fat-burning state has often meant painful blood tests or icky urine samples. To mitigate this, founders Ray Wu and Ethan Weiss, MD, developed Keyto, a small breath analyzer that you can pair with your smartphone via a corresponding app. Simply breathe into the device, which uses a gas nanosensor to measure the acetones expelled from your mouth, for an instant, mess-free reading. The tool will give a score of 1 to 10 to indicate what state of ketosis eaters are in. $150, getkeyto.com
Vibrantly Vegan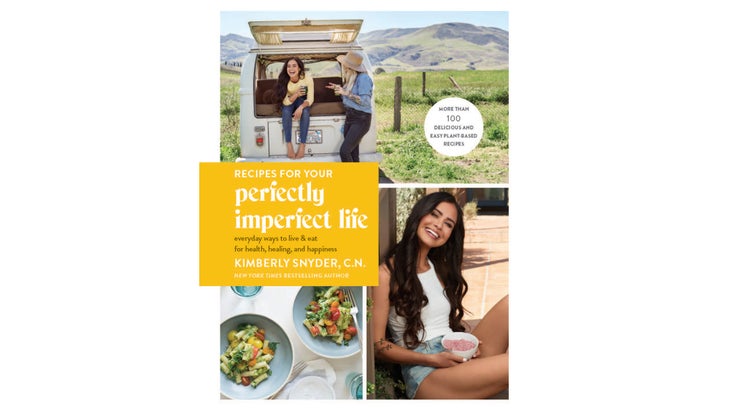 Upon first glance, it might be challenging to believe that Kimberly Snyder has anything but the ideal life, but Recipes for Your Perfectly Imperfect Life, begins by addressing guilt, body shame and eating disorders in order to live a healthful life. Snyder fans will be pleased to see the Glowing Green Smoothie (GGS) make an appearance, while new and old readers should try the Jamaican Soul Food Shepherd's Pie for a spicy revamp of a classic, as well as the Dark Chocolate Delish Tart, which this editor could not stop eating. $20, Harmony Books

Fridge of the Future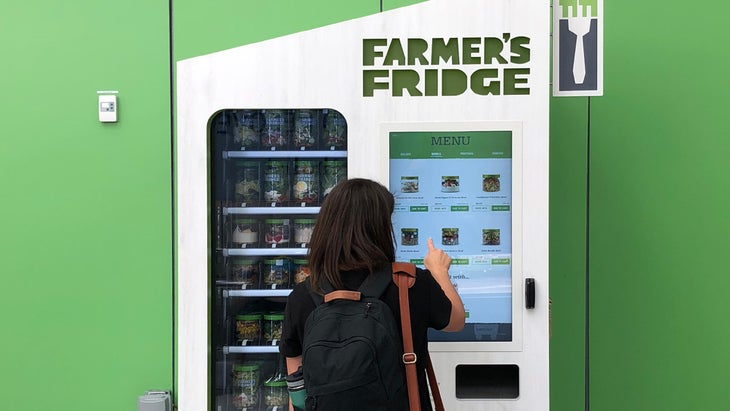 Packed with chips and chocolate bars, vending machines are typically a bastion of sugar highs and processed ingredient woes, rarely associated with a delicious meal. That's changing with an ever-growing group of companies – Farmer's Fridge in parts of Wisconsin, Alpaca Market in Austin, leCupboard in San Francisco, MyFreshBowl in New York – reimagining the vending machine and instead stocking it with meals made from fresh, whole foods. Gone are the disposable wrappers of yesterday's machines, replaced with reusable glass jars. ON THE LOOKOUT: Check out Farmer's Fridge, which has more than 200 machines in Chicago and Milwaukee and is set to open 500 more by the end of the year.
I Can't Believe It's Chickpea Butter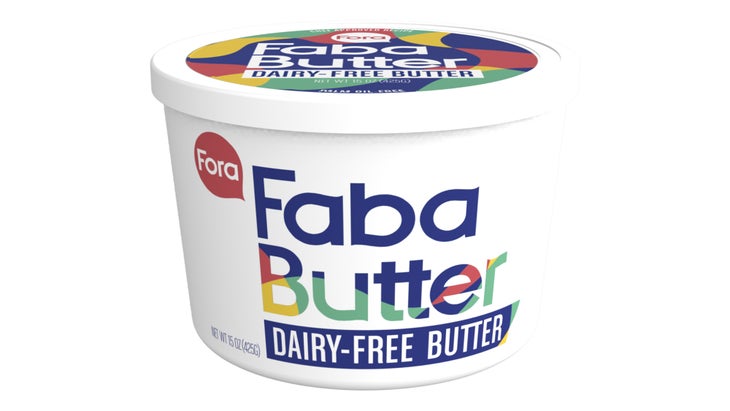 Look out ghee, there's a new beneficial butter in town. Aquafaba butter, made using the leftover liquid used to cook chickpeas, makes a practical nondairy dupe. It browns, melts and whips just like the real deal. We love FabaButter, a Brooklyn-based producer of the vegan spread. So how does it taste? Depending on your application (spread on toast or beaten into cake), the flavor ranges from earthy to buttery. $8, forafoods.com

Sip To The Source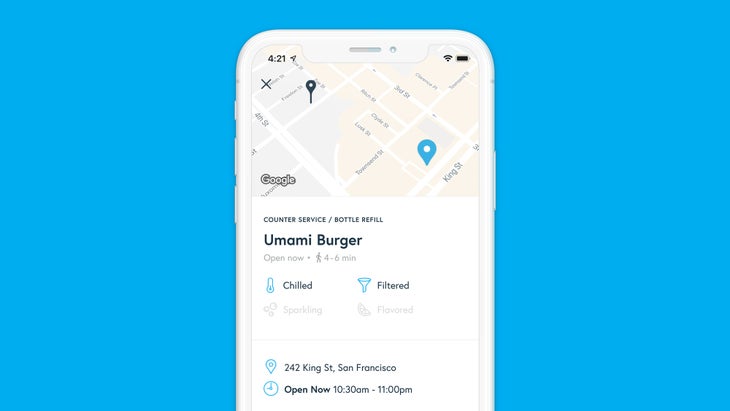 Millions of plastic water bottles are used once and discarded, clogging landfills and oceans. While eco-conscious readers know to carry a BPA-free bottle, the problem often becomes finding a fountain to replenish them. The solution could be Tap, a new app that uses a similar interface as Google maps, indicating refill stations in a users' general vicinity. With 35,000 water spots across 30 countries, you can finally ditch single-use containers for good. free, findtap.com

Eat The Rainbow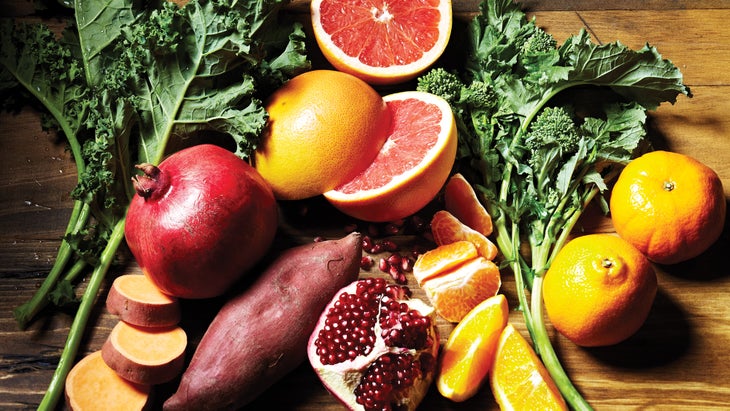 Piling your plate high with fruits and veggies might be the difference between cognitive decline and better recall later in life. A new study published in the online issue of Neurology found that men who ate six servings of dark leafy greens daily were 34% less likely to have trouble thinking and remembering than men who only consumed two. Noshing on three servings of fruit, especially berries, was also shown to decrease memory loss, though this correlation was less pronounced than that of the veg-eaters. Participants who consistently maintained this eating style over the entirety of the examination showed the least amount of deterioration. The study was carried out over a 20-year period, surveying over 27,000 men who work as health- care professionals. Researchers sought professionals as their subjects, rationalizing that this provided a baseline of individuals with good cognitive function and solid memory as these skills would be requirements of the job. Try It: Prepare a vibrant salad containing different veggies as well as a serving of dark leafy greens to ward off neurological impairment.