7 Nutrients That Improve Your Vision
These proven nutrients will keep you seeing clear for years.
Heading out the door? Read this article on the new Outside+ app available now on iOS devices for members! Download the app.
1. Vitamin A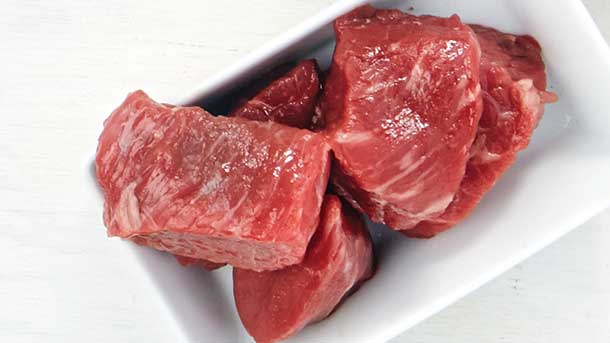 Eye Spy: There's a reason why one form of vitamin A is called retinol – it produces pigments in the retina of the eye. When we get plenty of vitamin A, our vision improves, especially in low light; too little, and we suffer vision problems. A 2011 study in India, for example, linked severe vitamin A deficiency in schoolchildren with night blindness and spots on the eyeball. In addition to retinol and retinoids (found in meat, fish, poultry and dairy), a second type of vitamin A, carotenoids, comes from intensely colored fruits and vegetables.
Eye Try: If you're not getting enough vitamin A from your diet – that's 700 micrograms (mcg) daily for women and 900 mcg daily for men – consider taking a supplement.
2. Lutein and Zeaxanthin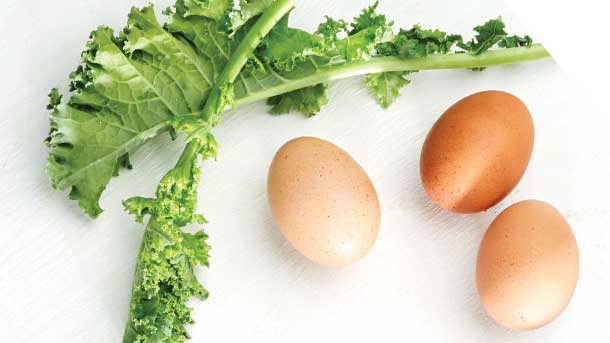 Eye Spy: Whipping up a kale omelette for breakfast? Your day now looks a whole lot better, as these two carotenoids – found in egg yolks and leafy green vegetables – help filter out harmful wavelengths of light while keeping your eyes' cells healthy, explains the American Optometric Association.
Eye try: Seek a daily lutein supplement with 10 milligrams (mg), and a zeaxanthin one with 2 mg; Vitalux Healthy Eyes contains both.
3. Vitamin E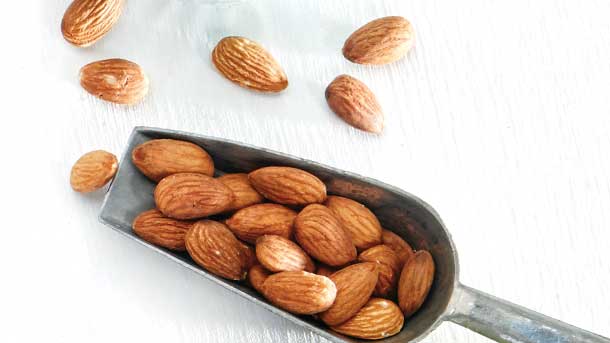 Eye Spy: The rate of cataracts is on the rise, according to the American Optometric Association, which reports that the incidence of age-related macular degeneration (the leading cause of blindness in people 55 and older) is expected to triple by 2025, while more than 25 million worldwide are now affected. But vitamin E can help decrease your risk, thanks to the way its antioxidant power protects your eyes' cells from free-radical damage.
Eye Try: Aim for at least 22 IU of vitamin E per day; that's 2 ounces of almonds, 1 cup of wheat germ or 2 ounces of sunflower seeds.
4. Vitamin C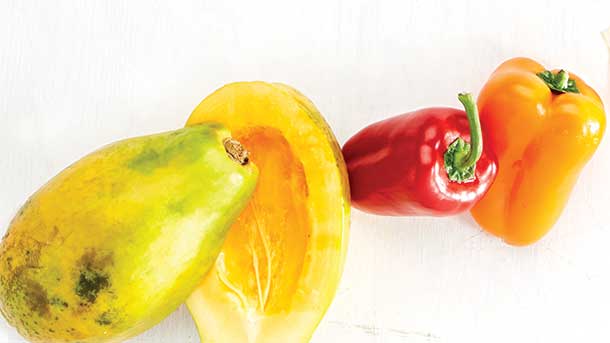 Eye Spy: You can't see without vitamin C, which helps the nerve cells in your eyes work right. That was the finding of Oregon Health and Science University scientists in a retina research study published in the Journal of Neuroscience. "We found that cells in the retina need to be 'bathed' in relatively high doses of vitamin C, inside and out, to function properly," said co-author Henrique von Gersdorff, PhD, in a press release. He believes that "a vitamin C–rich diet could be neuroprotective for the retina – for people who are especially prone to glaucoma."
Eye Try: The recommended daily value (DV) for vitamin C is 75 mg a day for women and 90 mg a day for men. Get it from papayas (87 mg per cup), red bell pepper strips (117 mg in 1 cup) and oranges (96 mg per cup).
5. Omega-3 Fatty Acids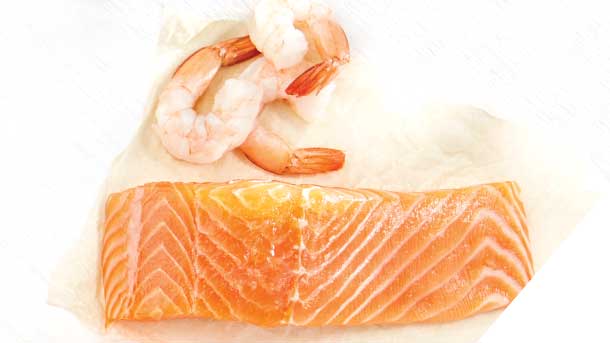 Eye Spy: When salmon swim upstream, could it be their omega-3 fatty acids that help them find their way? One study by the National Eye Institute (NEI), published in Science Translational Medicine, reveals that a by-product of one of the fatty acids in fish oil, docosahexaenoic acid (DHA), may help prevent and treat abnormal blood vessel growth.
Eye Try: The omega-3 fatty acids in Nordic Naturals Omega Vision are composed of three-quarters DHA, the type that NEI scientists found most beneficial to eye health.
6. Vitamin B1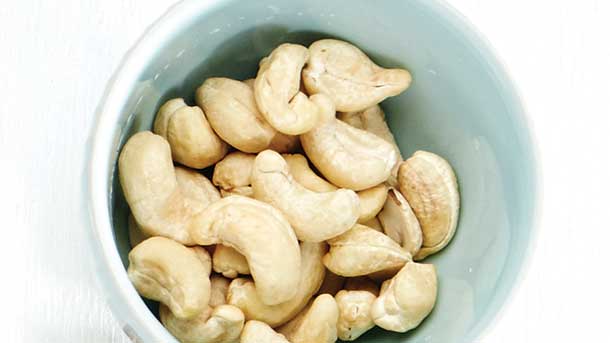 Eye Spy: Seeing double? It could be from a lack of vitamin B1, reports a 2014 study by Loyola University Medical Center published in Scientific American Medicine. Researchers found that a brain disorder called Wernicke encephalopathy is triggered by too little thiamine, or vitamin B1. The potentially fatal condition – seen in extreme cases of alcoholism, anorexia and in people with AIDS – also causes involuntary eye movements.
Eye Try: The National Institutes of Health recommends 1 mg of thiamine daily for adult women. If you're not getting enough from your diet – find it in nuts, beans, legumes, pork and some types of fish – look for a supplement with 1 to 2 mg of B1.
7. Zinc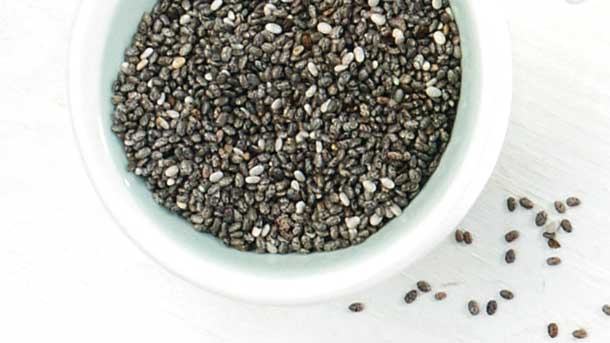 Eye Spy: Think of zinc as the teammate of vitamin C, vitamin E and beta-carotene when it comes to winning vision. As reported in the Archives of Ophthalmology, the combination of these four lowers the risk of age-related macular degeneration by about 25%. "These nutrients are the first effective treatment to slow the progression of the disease," said Paul A. Sieving, MD, PhD, director of the National Eye Institute. Another study has shown that supplementing with a combination of zinc (25 mg per day) and vitamin A may help prevent night blindness.
Eye Try: Along with zinc-rich foods (such as seafood, lean protein and seeds), Solgar Chelated Zinc Tablets have 22 mg of the mineral.