CBD 101: Your Burning Questions Answered
What is it? What does it help with? Who needs it? Is it worth the money? How is it different from marijuana? Which products are best?
Heading out the door? Read this article on the new Outside+ app available now on iOS devices for members! Download the app.
By now, you've heard of – and probably wondered about – CBD. This trendy ingredient is showing up everywhere, from capsules and salves to drink mixes, candy and even beauty products, with claims that it can reduce inflammation, ease pain and soothe stress. Here's everything you need to know about the ubiquitous supplement bogarting the natural health aisle lately.
What is CBD?
Short for "cannabidiol," CBD is a type of cannabinoid — naturally occurring chemical compounds that have unique health benefits. It's derived from hemp, a variety of the Cannabis sativa species that's been used for thousands of years for rope, clothing and other textiles, paper, building materials and food products like hemp seeds. Marijuana also comes from the cannabis plant, but here's the difference: Marijuana is high in THC, the psychoactive component of the cannabis plant, while hemp is extremely low in THC and high in CBD. By law, hemp-derived CBD products must contain less than 0.3% THC, and some forms — CBD isolates — are THC-free. So, no, it's not pot and it won't make you high.
What's the difference between CBD and hemp oil?
While CBD and hemp oil both come from hemp, they're derived from different parts of the plant. If you're talking about hemp seed oil, that's made by cold-pressing the seeds of the hemp plant in the same way some sesame or flax oils are produced. And while it's high in omega-3 and omega-6 fats, hemp seed oil contains no CBD. Hemp oil, on the other hand, is made from the whole hemp plant, including the leaves, stalks, stems and flowers, using methods that extract the CBD. So, if you're looking for CBD, check the label: CBD-rich products are generally listed as "hemp oil," "full-spectrum hemp" or "PCR (phytocannabinoid-rich) hemp oil."
How does CBD work?
CBD works with the endocannabinoid system (ECS), a system made up of receptors that interact exclusively with CBD, THC and other cannabinoids. These receptors, called CB1 and CB2, are concentrated in various parts of the body: CB1 receptors occur in high levels in several brain regions, while CB2 receptors occur primarily in immune cells and a few neurons. CBD works by indirectly influencing the ECS and helping the body produce more endocannabinoids naturally. Newer research suggests CBD may also work by impacting serotonin receptors, desensitizing pain receptors and influencing other receptors involved in inflammation, brain health and cancer.
What conditions can it help?
The strongest evidence is for treating epilepsy and seizures, but promising new research suggests other powerful benefits. Some studies have found CBD can treat joint pain, osteoarthritis, neuropathic pain and other types of chronic pain and inflammation. Other research suggests CBD can ease anxiety and sleep disturbances and treat depression by impacting receptors for serotonin, the brain's feel-good neurotransmitter. And CBD may also protect against cardiovascular disease, neurodegenerative diseases and even cancer.
Why should I consider a CBD supplement?
If your body already makes its own cannabinoids, why would you need a supplement? Good question. Stress, diet and other factors impact the body's own endocannabinoid system. It's thought that natural levels of endocannabinoids diminish with age, and those declines may contribute to age-related changes in the brain. Additionally, some people may have less-than-optimal levels to begin with. Some studies suggest migraines, fibromyalgia, IBS and other conditions are linked with an underlying endocannabinoid deficiency that may benefit from cannabinoid supplementation.
Related: 4 Must-Have Hemp Products
Is it worth the money?
Probably — if you're choosing the right product. In a survey by Consumer Reports, 22% of people who took CBD said it helped them replace prescription or OTC drugs, and more than a third said they used it to replace opioids. But that's assuming you choose the right product. Independent studies and FDA testing suggest actual levels of CBD in many products are lower than the amount claimed. To be sure you get the most bang for your buck, buy from a well-known, established brand. Scrutinize the label; it should specify the CBD content, batch and lot numbers, production or expiration dates, dosing guidelines and company contact information. Look for products analyzed by an independent lab to ensure they're free from pesticides, heavy metals, mold or other toxins. Check out the company's website for a certificate of analysis (COA) verifying purity and confirming CBD levels. And if you have any doubts, visit the FDA's website for any warning letters issued.
How much should I take?
Effective doses for CBD vary widely, based on several factors, including severity of symptoms and your own endocannabinoid system. A wide range of dosages can be effective, depending on the person and the condition being treated, but in general, most human studies use dosages ranging between 20 and 50 milligrams per day. A recent review of 23 studies found significant improvement in anxiety, seizures and psychotic symptoms with doses ranging between less than 1 and 50 milligrams per kilogram of body weight. In general, most experts recommend starting small and increasing the dosage gradually until you find what's right for you. Keep a daily journal to track your dosage and symptom relief.
What to Look For In a CBD Product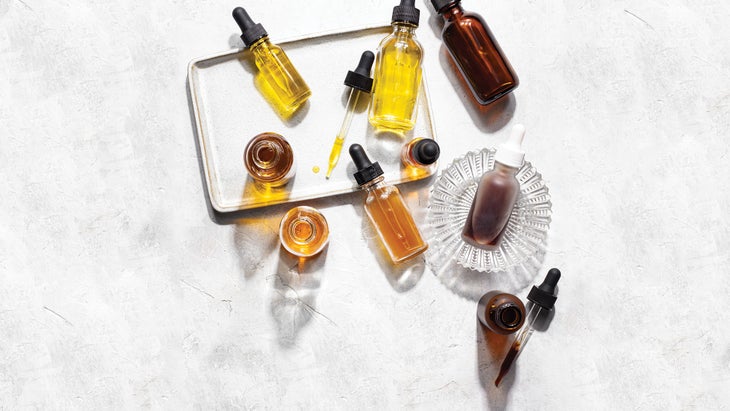 100% USDA Organic
"Produced without excluded methods, such as genetic engineering, ionizing radiation or sewage sludge," and "product using allowed substances form the National List of Allowed and Prohibited Substances," is the USDA's definition of organic, all very good things when it comes to an oil you consume.
Full Spectrum, High Potency, Rich Cannabinoid & Terpene Profile
Full-spectrum CBD oil contains high concentrations of CBD and also other beneficial cannabinoids such as CBC, CBG, CBDA and CBDV and less than 0.3% THC. These beneficial cannabinoids are not psychoactive and are being studied scientifically for a wide variety of health benefits. Cannabinoids work synergistically together with what is known as "the entourage effect."
Sublingual, Topical, Pet-Friendly
Sublingual will offer the highest absorption into the bloodstream, but topical products can be a boon for aches, pains and more. And don't forget your furry friends, as CBD can be of tremendous help to pets in pain or with anxiety.
Green Extraction Methods
Look for products that use green extraction methods that utilize no metals or chemicals to degrade the product. Seek out brands that use a combination of subcritical and supercritical extractions. This approach is the best because it allows companies to extract a complete range of cannabinoids, terpenes, essential oils and other beneficial phytochemicals that yield a more potent blend.
USDA Certified Organic, Cold-Pressed Hemp Seed Oil
No additives, preservatives, emulsifiers, flavorings or isolates. Everything in the bottle is hemp: the high-potency cannabinoid extract and the 100% USDA-certified organic hemp seed carrier oil. Hemp seed oil is high in omegas, which are being shown to work as precursors for cannabinoids, aiding in the absorption, synergy and effectiveness of the formula.
Related: What is CBD Oil?
Premium Light-Blocking Glass Bottles
Look for brands that use premium types of glass that block sunlight, such as ultraviolet glass, which allows in a small amount of UV light. This unique glass offers optimal protection against product degradation, meaning what you buy will last longer and remain potent.
| | |
| --- | --- |
| Hemp | Marijuana |
| High in CBD | High in THC |
| Low in THC | Low in CBD |
| Non-psychoactive | Psychoactive |
| Mental & physical therapeutic uses | Medical & recreational uses |
Skin Deep: All About Topical CBD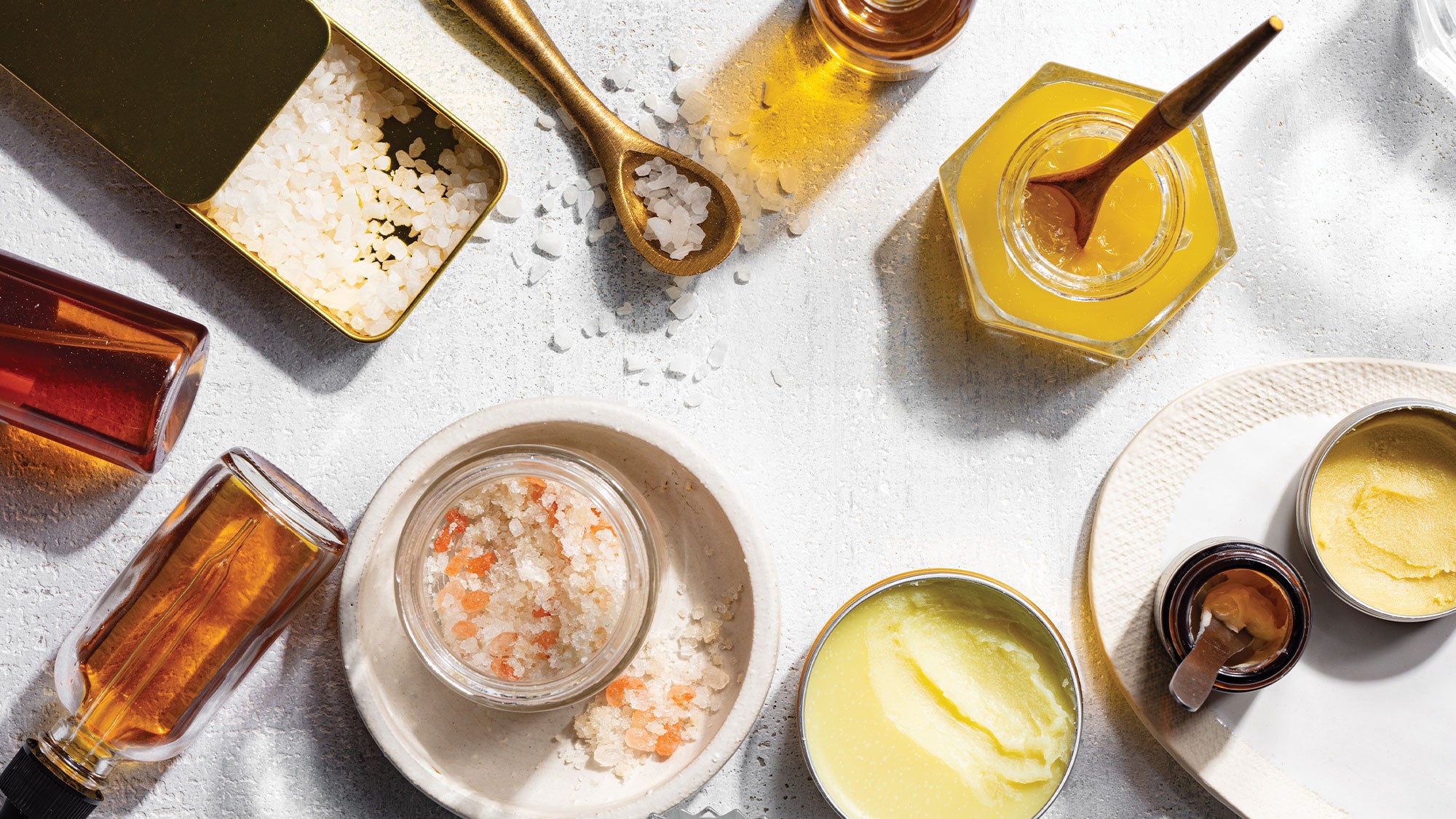 If you have distinct, localized pain, or you're not ready to dive into CBD supplements, topical CBD products may be your best choice. Unlike salves and rubs with menthol or camphor, which work by creating a counterirritant that distracts your mind from pain, CBD topicals interact with cannabinoid receptors in the skin. Research suggests topical CBD can treat chronic pain, inflammation, neuropathic pain and skin diseases like psoriasis and dermatitis without side effects and, when used prophylactically, may prevent the development of joint pain. You'll find them in a variety of forms, including salves, creams, oils, even bath salts. And because it doesn't enter the bloodstream, it focuses on the area of application.