Good Fats to Eat Every Day
Oils, nuts, seeds and other healthy fats, known for their powerful anti-inflammatory properties, get a prominent place in the Mediterranean diet.
Heading out the door? Read this article on the new Outside+ app available now on iOS devices for members! Download the app.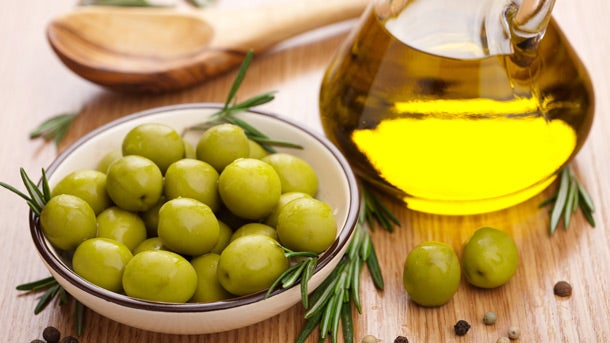 Olives and Olive Oil
Choose extra-virgin olive oil for your salad, as a study published in the Proceedings of the National Academy of Sciences of the United States of America reveals that the nitro fatty acids released when leafy greens meet olive oil are what help make the Mediterranean diet so healthy. A 2015 study adds to the bountiful research on the benefits of olives, showing that a compound in extra-virgin olive oil called oleocanthal kills cancer cells. We like to use this ingredient as often as possible in medium to low-heat cooking.
See also Best Cooking Oils for Healthy Fat.
Almonds
Nuts such as almonds "have a beneficial impact on many cardiovascular risk factors," thanks in part to their high content of the amino acid L-arginine and antioxidant content, reports Nutrients.
See also Light Almond Pesto Pasta.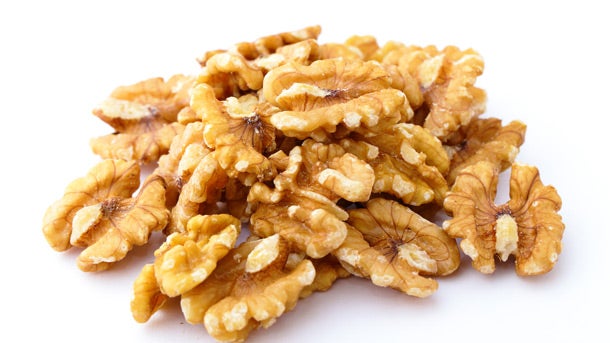 Walnuts
Researchers from UCLA found you can improve your memory by snacking on just a handful of walnuts (about ½ ounce a day) – the only nut that's a significant source of the fatty acid alpha-linolenic acid (ALA).
See also Walnut-Crusted Shrimp with Roasted Red Pepper Dip.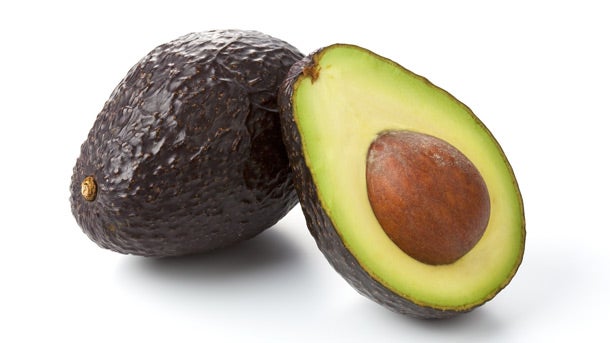 Avocados
Eating avocados, rich in monounsaturated fatty acids, is associated with a better overall diet, nutrient intake and lower risk for metabolic syndrome, reports Nutrition Journal.
See also Avocado Lime Dressing.