Vasanti Bhadkamkar-Balan is Teaching You How to Master Authentic Indian Food in Your Instant Pot
If you enjoy Indian cuisine, you've got to get your hands on this informative, instructional and totally irresistible pressure cooking cookbook.
Heading out the door? Read this article on the new Outside+ app available now on iOS devices for members! Download the app.
If you've always wanted to be able to whip up delicious, richly flavored Indian food at home rather than relying on experts at your go-to local restaurants, I've got some great news for you. You don't need a whole lot of culinary education or a ton of free time. With a new cookbook dedicated to turning the Instant Pot into a vessel for authentic Indian cooking, Vasanti Bhadkamkar-Balan will show you how to maximize pressure cookers to create flavor, save time and work for you in the kitchen. 
While Bhadkamkar-Balan's journey started years ago when she first started her blog, Signature Concoctions, she has a wealth of experience creating classic Indian dishes – and since moving from India to the U.S. in 2001, she's taken those staple meals and creating them in a pressure cooker. Now, with her very first cookbook, Authentic Indian Cooking with Your Instant Pot, Bhadkamkar-Balan is demonstrating just how easy it can be to cook Indian cuisine yourself. Oh, and did I mention she's a master at utilizing all of those complicated pressure cooking functions, too? 
I spoke with Bhadkamkar-Balan about her journey from blogger to cookbook author, how she mastered the Instant Pot and just how easy it is for anyone to whip up dishes like hers at home.
You don't have to be an Instant Pot pro to create incredible Indian meals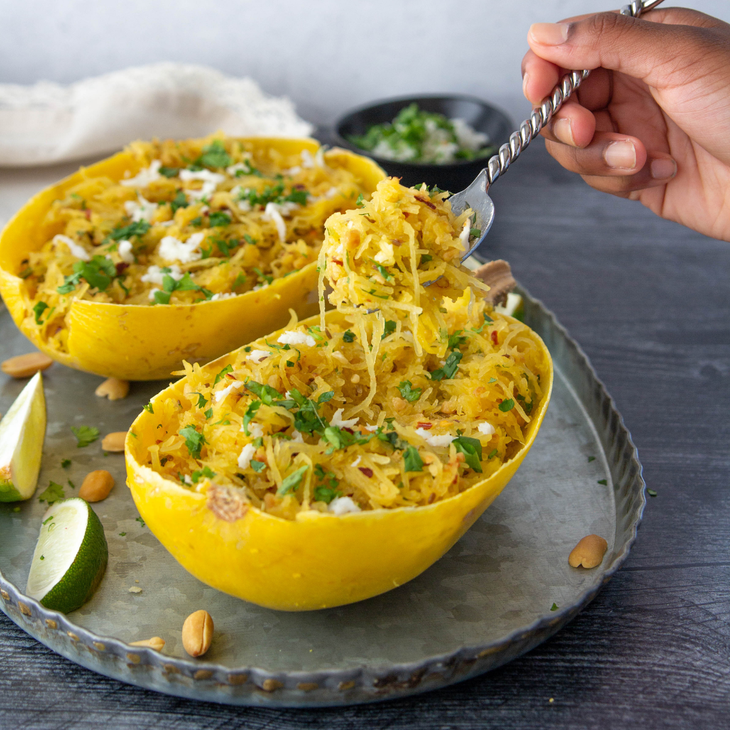 Never quite figured out how to work with all of the buttons and cooking functions on your electric pressure cooker? Aren't familiar with the spices, ingredients and cooking methods of Indian cuisine? Bhadkamkar-Balan has you covered – and she'll walk you through the steps to create incredible meals, even on your busiest weeknights.
"My mission is really to make Indian cooking simplified, demystified, easy and accessible to anyone who wants to learn and make it," Bhadkamkar-Balan says. 
While she originally created recipes for herself, sharing them online with those who visited her blog, Bhadkamkar-Balan began using her own Instant Pot for all kinds of recipes. "I used to try all kinds of things," she says. "You can set it, dump everything in and step away. I would [use my Instant Pot] between dropping my daughter off for her ballet lesson; when we got home, dinner was ready."
However, Bhadkamkar-Balan was no Instant Pot pro when she first dove into the process of creating her cookbook. She was (like most of us!) a bit surprised at just how many different functions a single pressure cooker could tackle. 
"I had used the Instant Pot for multiple things before; my go-to was to make rice, a quick dal or a quick chicken or lamb curry. But I didn't go beyond that," she explains. "As I started looking at the concept of the book, I realized that there were many different buttons on the front of the Instant Pot. I really started experimenting a lot."
And even though Bhadkamkar-Balan is a culinary pro, she – like most of us home cooks – wasn't exactly a master at pressure cooking right out of the gate. 
"When I started my blog, I attended the Institute of Culinary Education in New York to improve my cooking skills. My cooking was always braising or sauteing, but the Instant Pot brings in pressure cooking… I figured it out along the way," she says.  
So, Bhadkamkar-Balan began pressing buttons and testing different cooking methods and an array of different recipes to adjust and adapt to a pressure cooker. And she started somewhere pretty familiar: the little instructional booklet that comes with every Instant Pot.
"The Instant Pot comes with that little guide," she says. "I used to look through the recommended uses of the buttons. I tried to create at least one recipe for each one of the uses mentioned in the booklet."
As she began cooking Indian recipes with the preset functions of her Instant Pot, Bhadkamkar-Balan realized that certain recipes called for different cooking times, methods and even ingredients when pressure-cooked instead of simmered. She tested both automatic and manual settings for proteins and plant-based ingredients, found new ways to cook different varieties of rice and played with default cook times to achieve perfectly tasty meals that were equal to (if not even better than) those made on the stovetop.
"I did all of the experiments, so if you're a beginner, just stick to the recipe instructions!" Bhadkamkar-Balan laughs. "But once you get the hang of [your Instant Pot], you can play with it and have fun."
Classic foods and family traditions come together in wholly modern recipes
The inspiration from Bhadkamkar-Balan's cookbook comes from her own roots. Her first recipes were those she made with her family, passed down over time.
"Some of the recipes are near and dear to me," Bhadkamkar-Balan says. "Those are the ones I learned directly from my mom and grandmom. I grew up as a vegetarian; my mom is a vegetarian. But we were exposed to fish and meats through my dad, who's a foodie."
As a result, Bhadkamkar-Balan has included both vegetarian recipes and some featuring chicken, shrimp and other animal-based proteins. But she's not just changing ingredients; she's also slashing the time it takes to prepare these traditional staples within Indian cuisine. By taking stovetop recipes and turning them into pressure cooker meals, she's able to infuse all of the same flavor (if not even more!) in significantly less time and with less effort. 
"[I'm] sort of modernizing it, in a way," she explains. "The traditional recipes call for simmering for hours over the stove – I thought, 'How can we modernize that?' The Instant Pot helps; it reduces the time by half. And that is completely aligned with my philosophy."
Additionally, it's not just pressure cooking family and cultural favorites that guides Bhadkamkar-Balan's own kitchen creations. She also enjoys blending the cuisine she knows best with new techniques, ingredients and cuisines she learns, whether that's in a formal education setting or while she's traveling.
"I did start with Indian cooking, [but] when I went to cooking school, I learned about French techniques," she explains. "I came back from that training thinking, 'How can I apply some of those techniques to Indian cooking and other cooking I love?' One of the things I love to do is take cooking classes when I travel. I learn more cuisines and types of cooking, then come home and try it, playing with it by applying some Indian techniques. Or, I'll take those new [techniques] and apply them to Indian cooking."
Every recipe in Bhadkamkar-Balan's cookbook is adaptable and customizable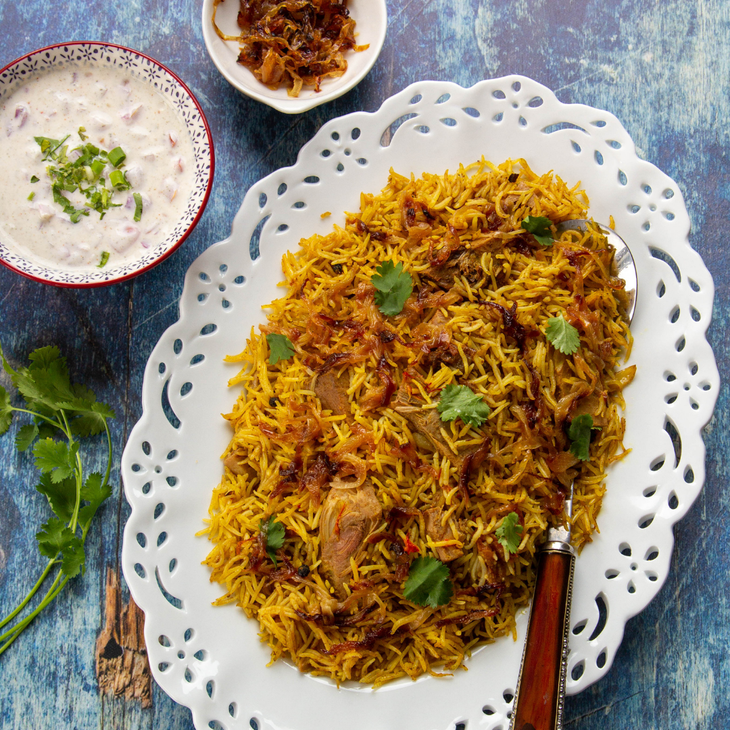 Thanks to Bhadkamkar-Balan's love of exploration, both in different flavors and cooking methods, she's created a cookbook that goes well beyond the Instant Pot. In fact, anyone – including those who prefer grabbing a Dutch oven to pulling out their pressure cookers, can utilize and enjoy her delicious Indian meals.
What are Bhadkamkar-Balan's favorite techniques? Well, as you can guess, she's a big fan of pressure cooking! But beyond the Instant Pot, she loves putting her oven to use. That's why most of the recipes in Authentic Indian Cooking with Your Instant Pot include a variation box, which helps readers switch it up. The recipes can be made in your pressure cooker or in other vessels – and Bhadkamkar-Balan tested out every one of those variations.
"Roasting is a technique I end up doing a lot," she explains. "For example, I grew up eating thinly-sliced okra, which is sautéed in a wok with basic spices; it's a simple stir-fry. I gave roasting the okra a try, because I was like, 'I'm not standing over the wok here forever!' Okra takes a while because of the sliminess, so I decided to try roasting it in the oven at a high temperature, sprinkle all those spices and oil over it, and save time."
She also likes taking biryani, a dish that's traditionally cooked on the stove over a low flame, and cooking it in a different manner to save time. "If you do [biryani] in a Dutch oven and stick it in the oven, it's getting heat from all sides, not just the bottom," she explains. But ultimately, she's a fan of using the Instant Pot for this Indian classic. "I actually like my Instant Pot biryani as much as the original."
And when you change up your technique, it can ultimately create a different dish. "I think it turns out more smoky in the oven," Bhadkamkar-Balan says. 
But the recipes you'll find in her cookbook aren't just able to be adapted to different cooking methods. They can also be made to suit any and every dietary preference, too. "I try to keep [the recipes] flexible, versatile and suitable to dietary preferences and not the technique for making it. Every recipe should cater to different palates and dietary preferences."
Grab your Instant Pot, because you're going to want to get cooking ASAP
As soon as you see the gorgeous, mouth-watering recipes you'll find among the pages of Authentic Indian Cooking with Your Instant Pot, you're going to be inspired to start utilizing your pressure cooker in various ways. From traditional staples like tikka masala and chicken biryani made in new ways to new favorites like Rabdi Pots de Créme and Mithai Cake, this is a cookbook that covers everything from dinnertime dishes to sweet treats. 
What's Bhadkamkar-Balan's top pick? "My absolute favorite is the Mithai Cake," she says. "I don't have a sweet tooth, [but] I was very excited about creating desserts. I used to bake this cake in the oven, so I needed to figure out how to make it in the Instant Pot… I had no idea [it] could actually result in the golden brown crust. But at the same time, the cake is so moist, soft and spongy. [My] recipe testing group said that was the best one. I feel proud of that recipe."
Whether you're searching for the perfect curry recipes, a new spin on stew or a wide variety of deeply flavorful dishes, you'll find it all within Bhadkamkar-Balan's cookbook. 
"You're not just getting 60 recipes. You're getting way more," she notes. And that's completely true, as Authentic Indian Cooking with Your Instant Pot includes variations for each recipe, plus dishes that work for meat eaters and vegetarians alike. Plus, Bhadkamkar-Balan went above and beyond for beginners to make pressure cooking a total breeze. Within the pages of her cookbook, you'll find tips and tricks about using accessories to adapt recipes and create one-pot meals as well as cleaning advice and must-have tools. 
Oh, and if you're new to cooking Indian cuisine, you're definitely going to want to check out the handy guides Bhadkamkar-Balan included. She's created guides for first-time home cooks to help you stock your pantry with common spices and ingredients that you'll reach for as you create her recipes, along with expert advice on how to work with your Instant Pot and its functions, buttons and varied cooking choices. 
"You can use these recipes and turn them into whatever works for you," Bhadkamkar-Balan says. And she shared one more piece of advice: "If you don't have an Instant Pot, get one, because it's going to change your life!" 
Get your copy of Authentic Indian Cooking with Your Instant Pot, and you'll be well on your way to exploring staple Indian flavors in wholly new ways – and you're sure to become even more of a pressure cooking pro.