Cooking with Monk Fruit Sweetener
Meet the newest alt-sweetener on the block. This truly delicious and low-glycemic sugar sub is worthy of a spot in your pantry and oh-so-easy to add to recipes.
Heading out the door? Read this article on the new Outside+ app available now on iOS devices for members! Download the app.
What the Heck is Monk Fruit?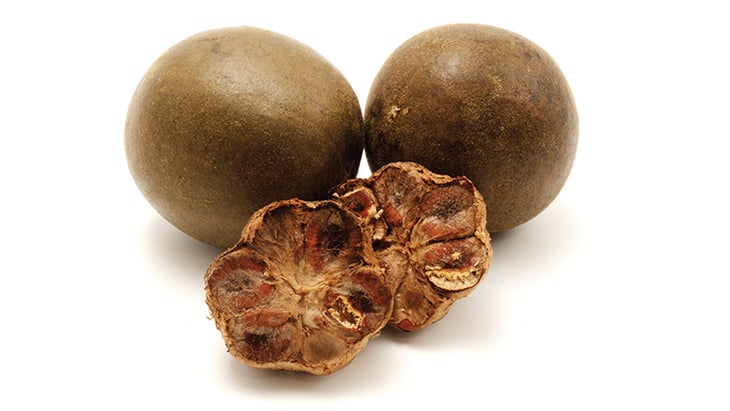 A small, round fruit native to Southeast Asia, monk fruit is known by many names, including Buddha fruit and luo han guo. It is extremely perishable and therefore typically sold dried or distilled in the form of a sweetener in North America and Europe, where it is not grown. Boasting zero calories and having a low- glycemic index, the sweetener – made by crushing the flesh of the fruit and extracting it into a powder or a liquid – is making waves in the health and wellness world. While only recently a phenom in the West, monk fruit has been used for centuries in traditional Chinese herbalism. Monk fruit is a wonderful sweetener for adding to coffee, tea, smoothies and even mains and desserts thanks to its well-rounded flavor profile.
Mix in Some Monk Fruit
Since monk fruit is 100 to 200 times sweeter than table sugar, a small amount will suffice in cooking or baking. Some products are sweetened only with monk fruit, while others combine it with other sweeteners such as cane sugar, erythritol and dextrose. Read product labels carefully as erythritol can cause digestion troubles in some individuals. In the following recipes, we used between 1/4 to 3/4 tsp in both sweet and savory dishes to bring balance and richness. We like to pair this product with bold flavors like smoked paprika or the sumptuous caramel of the dates.
Pineapple Upside-Down Cake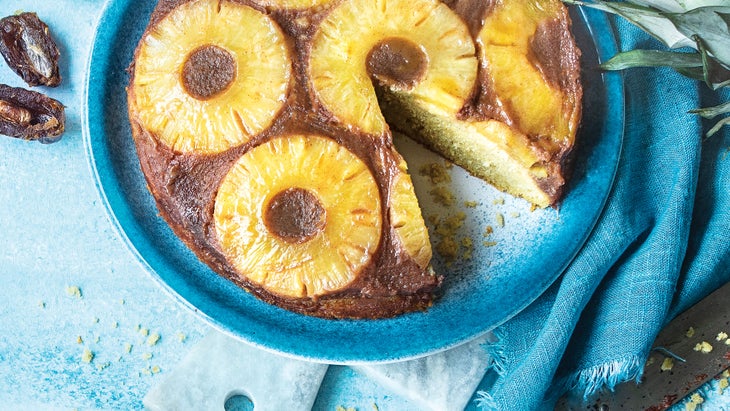 Get the recipe here.
Shrimp Salad Rolls with Thai Dipping Sauce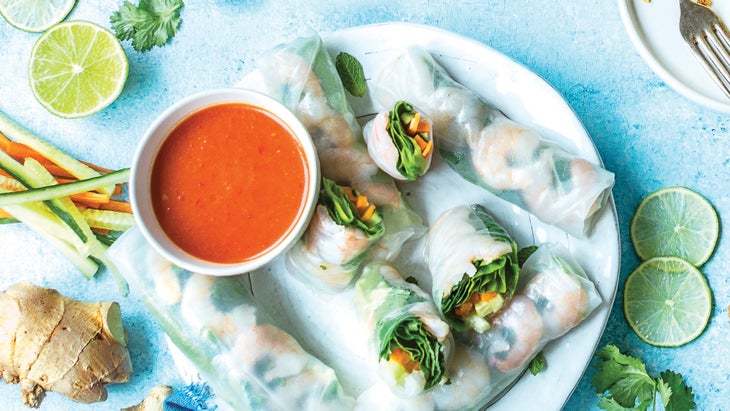 Get the recipe here.
Instant Pot Pulled BBQ Chicken with Coleslaw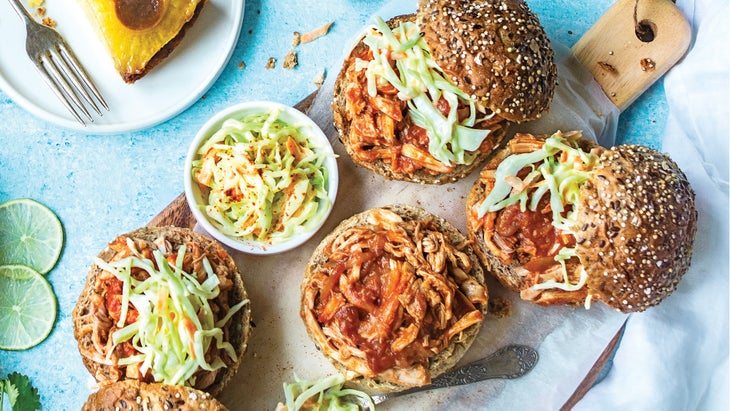 Get the recipe here.