6 Mocktails for a Seamless Dry January
Alcohol-free doesn't mean boring. There's no mocking these faux-cocktail faves. These drinks are fun, refreshing and full of flavor.
Heading out the door? Read this article on the new Outside+ app available now on iOS devices for members! Download the app.
Are you participating in dry January this year but can't fathom the idea of standing at a party or gathering without a cocktail in hand? Sure, in the moment drinking might feel great and even relaxing at the end of a stressful day. But dry January may show you how your body can benefit from a break from alcohol.
Alcohol is a depressant – and if you've been using it as a coping strategy, it may even mask mental health issues like anxiety and depression. Alcohol contains ethanol, which can temporarily stimulate your mood and then have a depressant effect, altering your cognitive function along the way.
Plus, alcohol can ruin your mood and exacerbate the symptoms of anxiety, depression and other ailments. Your mood can become less stable overall, subjecting you to swings and a reliance on alcohol. And you can increase your risk for a number of health woes, including mental health conditions like anxiety.
Although this dry January is just 31 days, this time may improve your relationship with alcohol. According to research, cutting out alcohol for even just one month can have a broad impact on your health and quality of life.
Here's six booze-free mocktails that can make the sober transition easier because they're easy to make so dang tasty!
Pineapple Hibiscus Mocktail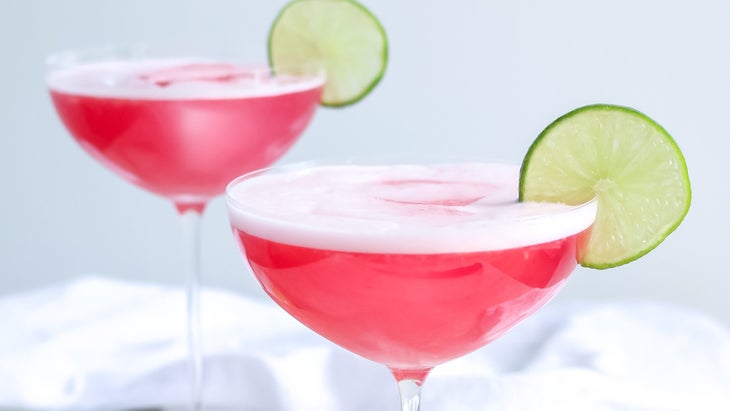 Miss the feeling of unwinding with a glass of wine after a long day? Try this mocktail with zingy ginger and tart pineapple blended into a base of hibiscus tea.
Get the recipe here.
Savory Breakfast Cocktail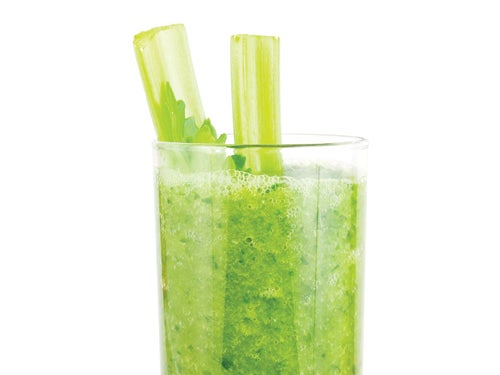 Bloody Mary fans will love this hearty drink, especially if you spike it with a dash of Worcestershire sauce or some horseradish!
Get the recipe here.
Related: 3 Festive Cocktail Recipes
Ginger Lemon Switchel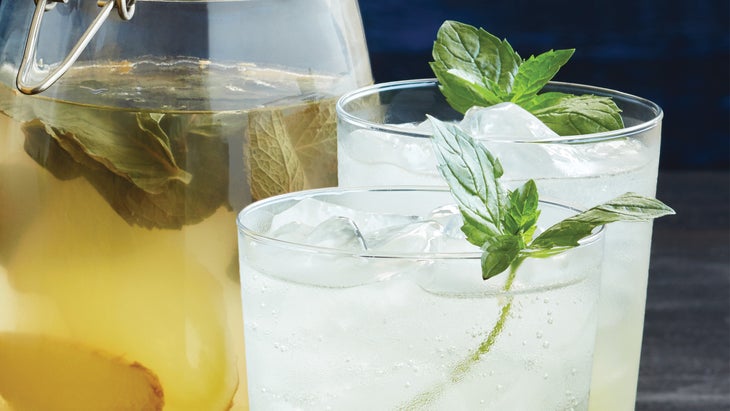 Switchel is a refreshing fermented drink that starts with raw ginger and apple cider vinegar as its base. Here, we infuse the ferment with lemon and mint for a tasty beverage. It's easy to make and easy to drink!
Get the recipe here.
Vanilla Pear Shrub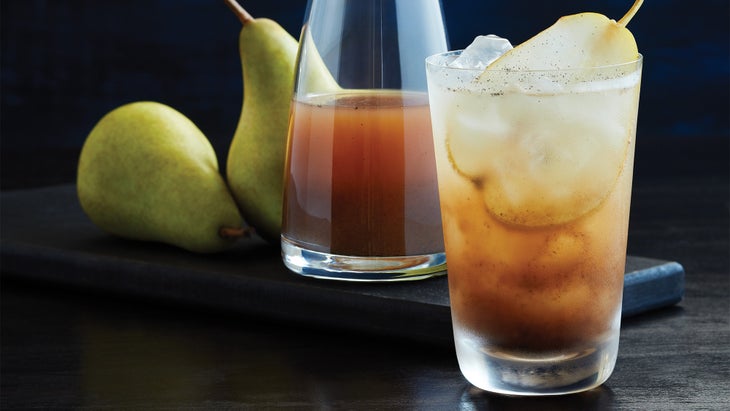 Shrubs are fermented drink concentrates traditionally made with berries, sugar and fruit vinegars. This version uses ginger and apple cider vinegar – two powerful digestive aids – along with fall flavors of pear, honey and vanilla. Serve it hot or cold, and it also makes an excellent cocktail.
Get the recipe here.
Stone Fruit & Ginger White Sangria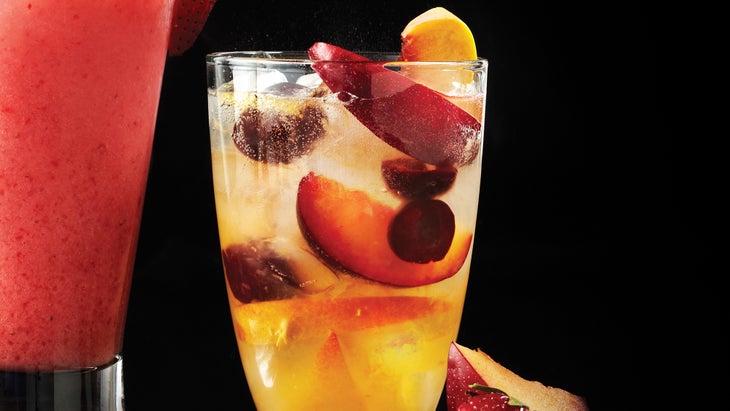 Take advantage of the season's best peaches, plums and cherries to make this Spanish-inspired drink.
Get the recipe here.
Orange Rhubarb "Sangria"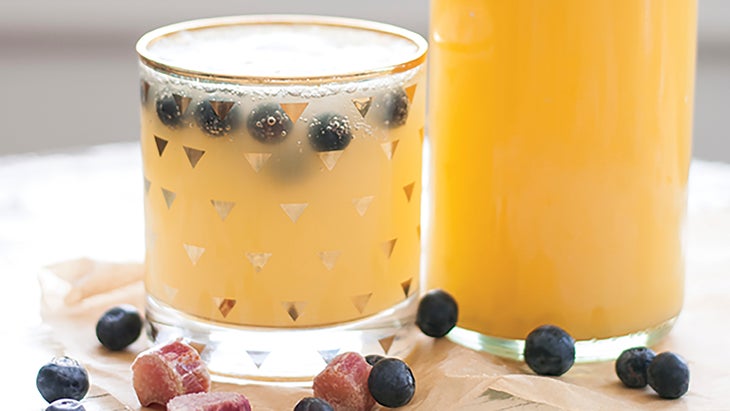 Rhubarb's red stalks are full of B-complex vitamins, phytonutrients and antioxidants such as beta-carotene, which help prevent disease and elevate hair and vision health.
Get the recipe here.