Dr. Chelsea Axe's Workout Playlist
The right kind of music can help you finish your workout strong, even when motivation is weak!
Heading out the door? Read this article on the new Outside+ app available now on iOS devices for members! Download the app.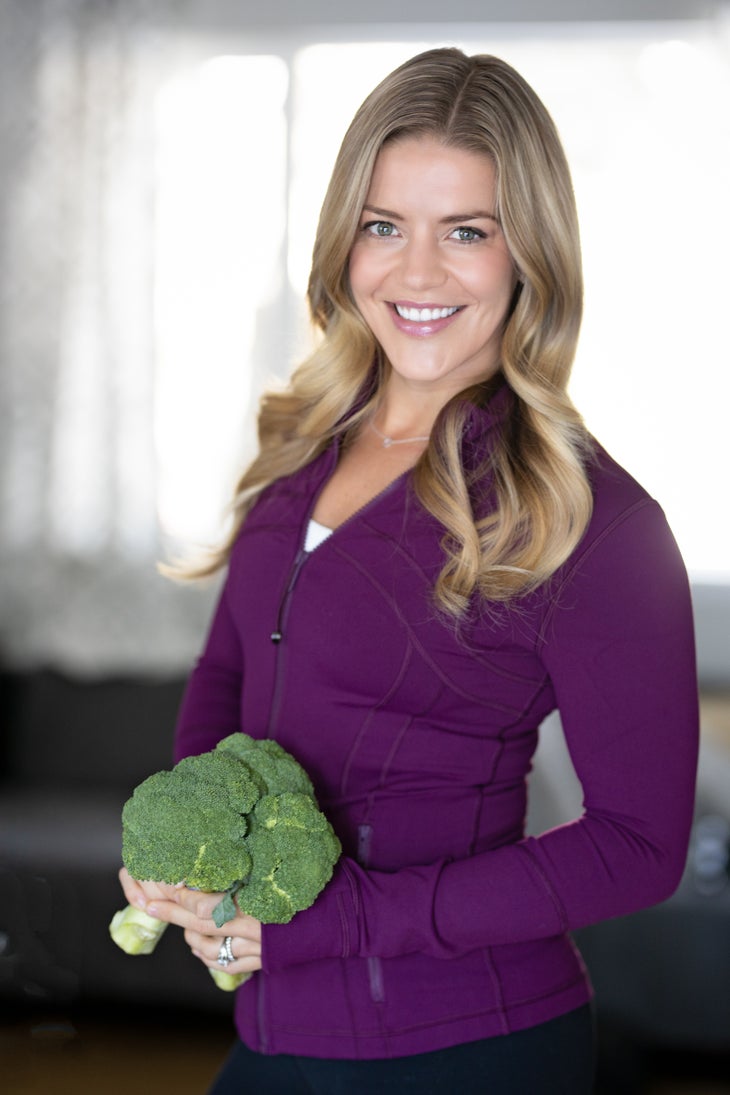 Let's be real. We don't always feel motivated to work out. I even go through seasons when I don't feel like working out at all! During those times, it's important for me to discern whether I'm physically tired, mentally tired, in need of a break or in need of movement. On days when I simply feel less motivated, I turn to music for an extra push.
Music can be a powerful tool in elevating your mindset and mood. For this reason, it's important to be intentional when choosing what you listen to while you train. Songs get stuck in my head very easily. This stands out to me, as I firmly believe that words are powerful in altering the way we feel and how we perceive the world, whether we're fully aware of it or not.
I try to choose songs of which I have no problem singing the lyrics throughout the day, knowing that those words are creating the environment that I want. Uplifting and empowering songs are especially useful when engaging in metabolic fitness routines like the circuits Jamie Eason Middleton has created for The 60-Day Metabolic Reset! In my opinion, you need music to help motivate you to give it your all and to not give up when your muscles start to burn, which they absolutely will!
My Typical Workout Schedule
I typically lift weights three to four days per week and focus on large muscle groups like legs, posterior chain, back and chest. Other days, I'll add in some hot vinyasa yoga. I've found this to be a great accompaniment to weight training to maintain mobility with my strength. I've also started taking SculptHouse classes about once a week, especially on days when I'm not feeling it and just need someone else to push me. I'm not a fan of cardio, but I have found that I enjoy doing quick 20-minute, high-intensity interval training Peloton bike classes two or three times per week to get a good sweat and raise my heart rate!
Since my workouts are pretty versatile, I have a couple of different playlists to share with you.
Songs That Amp Me Up for an Awesome Workout
Heart of a Champion – Nelly
Champion – Carrie Underwood
Road Less Traveled – Lauren Alaina
Don't Stop Me Now – Queen
Dream On – Aerosmith
Hall of Fame – the script
Recovery-Day Melodies
On recovery days when I practice active stretching or yoga, I pick music that's a bit slower but still inspirational. This helps me move into my body. I can stay present in what I'm doing and not check out, even though the activity at hand doesn't necessarily require my full focus.
You Say – Lauren Daigle
Surrounded (Fight My Battles) – Upperroom
Oceans (Where Feet May Fail) – Hillsong united
Just The Way You Are – Bruno mars
Something In The Water – Carrie underwood
Titanium – Madilyn Bailey (cover)
The 60-Day Metabolic Reset
Level up your nutrition and fitness and go from good to great with this exclusive food and fitness program from Clean Eating and our sister publication Oxygen.
Join renowned functional nutritionist Dr. Chelsea Axe and long-time Oxygen contributor and trainer, Jamie Eason Middleton and for one of the most comprehensive health reboot programs ever! Over 8-weeks, you'll learn how to reset dietary habits, push through thresholds and reset your metabolism to hit your health and fitness goals. The nutrition program and fitness regimen complement each other so that you can optimize your fat loss potential while building muscle and at the same time maintain a high level of energy to feel productive daily and crush the workouts.
So what are you waiting for? Make 2020 the year you finally burn the stubborn fat, break through plateaus, build lean muscle and rev up your metabolism — for good!
For more info go to cleaneating.com/metabolicreset