You've Tried Hyaluronic Acid in Skincare Products. Should You Try It as a Supplement?
This supplement may improve joint pain — and smooth wrinkles
Photo: TravelCouples/gettyimages.com
Heading out the door? Read this article on the new Outside+ app available now on iOS devices for members! Download the app.
No doubt, you're finding hyaluronic acid — the miracle moisturizing ingredient that is said to be capable of binding over 1,000 times its weight in water — in nearly every skincare and cosmetic product these days. This humectant catapulted to stardom about a decade ago, starting off as a key ingredient in injectable wrinkle fillers, and the beauty industry has never looked back. Now, you'll find it worked into face creams and foundation, lip glosses and blush, and even eye shadows and mascara. 
But hyaluronic acid is hardly a new invention, or even an invention at all — our bodies naturally produce hyaluronic acid. 
"It functions as a lubricant for our tissues and is mainly found in the eyes, skin, and connective tissue between the joints," explains Dr. Lana Butner, ND, LA, a board-certified naturopathic doctor and licensed acupuncturist who treats patients in the Greater New York Area. "As we age, our body's production of hyaluronic acid decreases, which explains why we develop wrinkles and joint pain over time."
The three main benefits of hyaluronic acid
According to Butner, hyaluronic acid excels in many areas, including:
Moisturizing skin.

Because hyaluronic acid retains water so well, it can be greatly beneficial in bringing moisture to dry areas of the skin. It is also effective in helping to heal wounds and inflammation of the skin.

Wrinkle correction/prevention.

When used as a gel filler, hyaluronic acid can help give the skin some extra volume, which is often lost due to aging. Due to its humectant properties, it can provide extra structural support for facial tissue — whether it is used topically, as an injectable, or orally.

Joint lubrication.

Supplementation with or applying hyaluronic acid to achy joints can help to lubricate the space between the joints, which is particularly helpful in reducing the pain and inflammation associated with osteoarthritis. 
Where to find hyaluronic acid
If you're looking to add some more hyaluronic acid into your life, there are three ways to go about it: topical form, oral supplements, and injectables. While injectables and topical forms are best known, oral supplementation is quickly gaining traction because it's just as effective. 
One study, published in Clinical Cosmetic Investigational Dermatology, found that oral hyaluronic acid inhibits skin wrinkles and improves skin condition. Another study revealed that oral hyaluronic acid led to a "significant increase in skin elasticity, skin hydration, and to a significant decrease in skin roughness and wrinkle depths." 
No matter which form you choose, you're likely to have a positive outcome. "It is known to be safe and easy to administer with a low allergic response, which gives it bonus points," says Butner.
But if you decide to go the oral route, know that some forms of supplementation are better absorbed than others.
"Many gummy forms of supplements contain more sugar and binders than actual supplements," cautions Butner. "Your best bet is to take hyaluronic acid as a capsule or liquid to ensure it is absorbed well and actually processed in the body." 
She recommends starting with 70–140 mg daily, though it's always a good idea to consult with your practitioner to determine what dosage would suit your individual needs.
5 Oral Hyaluronic Acid Products We Love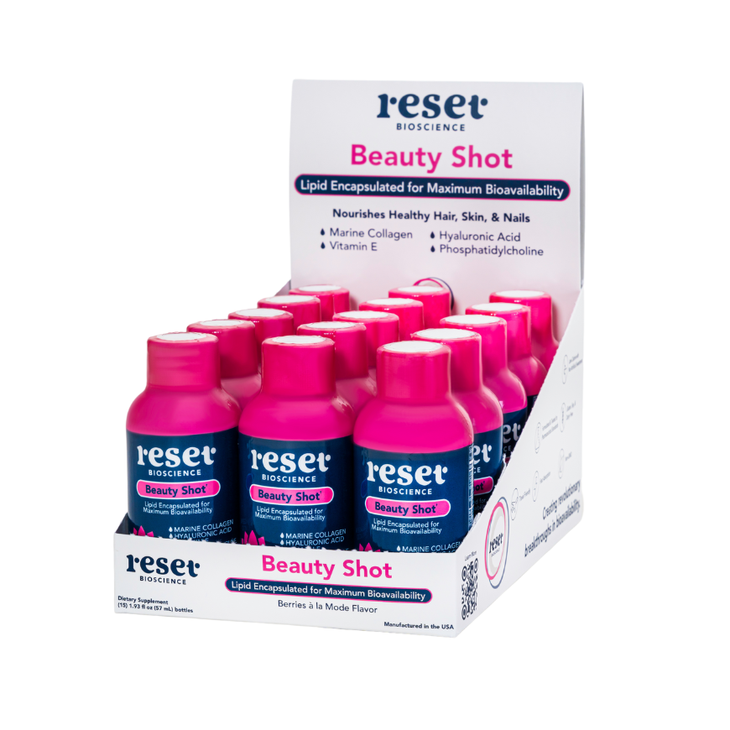 Remember when "doing shots" meant you were going to be in for a rough next day? RESET Beauty Shots are the exact opposite — the more you drink, the more refreshed and rejuvenated you'll look. Give your skin a hydrating boost from the inside out with this formulation, which includes hyaluronic acid, vitamin E, marine collagen, and phosphatidylcholine, and enjoy your glowing complexion.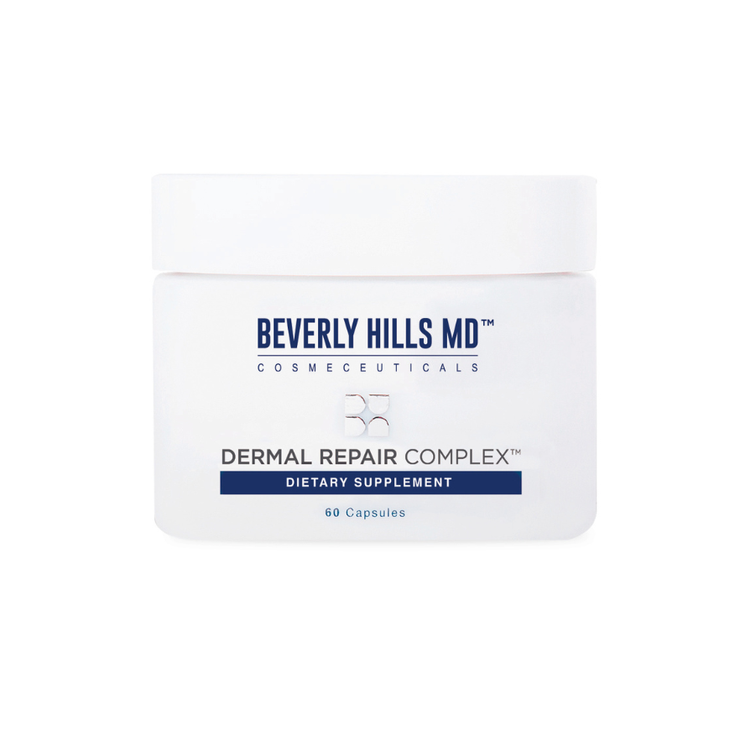 You may not find the fountain of youth, but how does plastic surgery in a jar sound? Dermal Repair Complex, founded by Doctors John Layke and Payman Danielpour of the Beverly Hills Plastic Surgery Group, contains hyaluronic acid (alongside vitamins A and B, hydrolyzed collagen, and saw palmetto) to help moisturize the skin and fight sagging and wrinkles at home. The 700+ reviews sound almost too good to be true, but individual results may vary.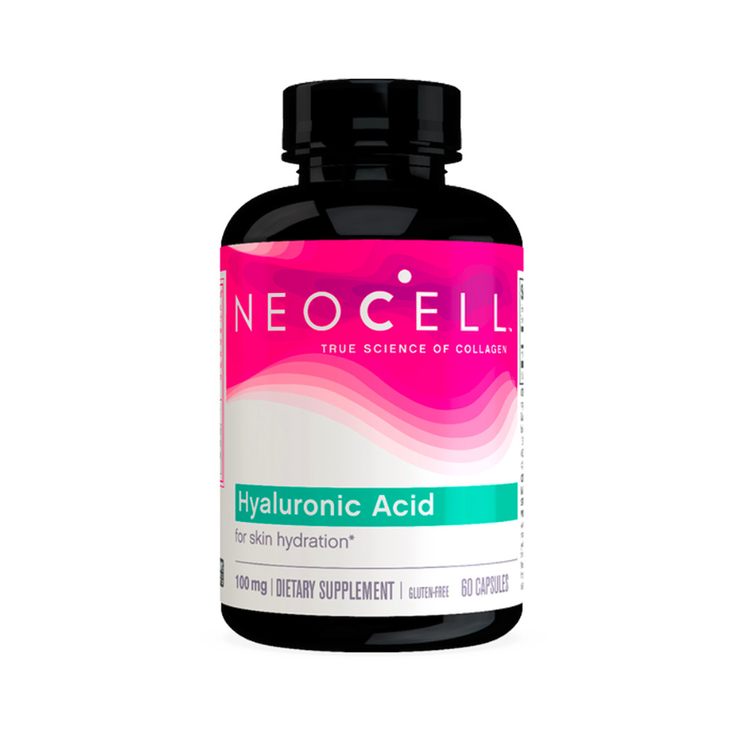 There are many nutrients your body needs to look radiant, and NeoCell Collagen Beauty Builder rounded them all up and put them in one bottle for you. Aside from hyaluronic acid to hydrate and protect skin cells while improving elasticity, the formulation also includes biotin and collagen peptides for healthy hair and nails.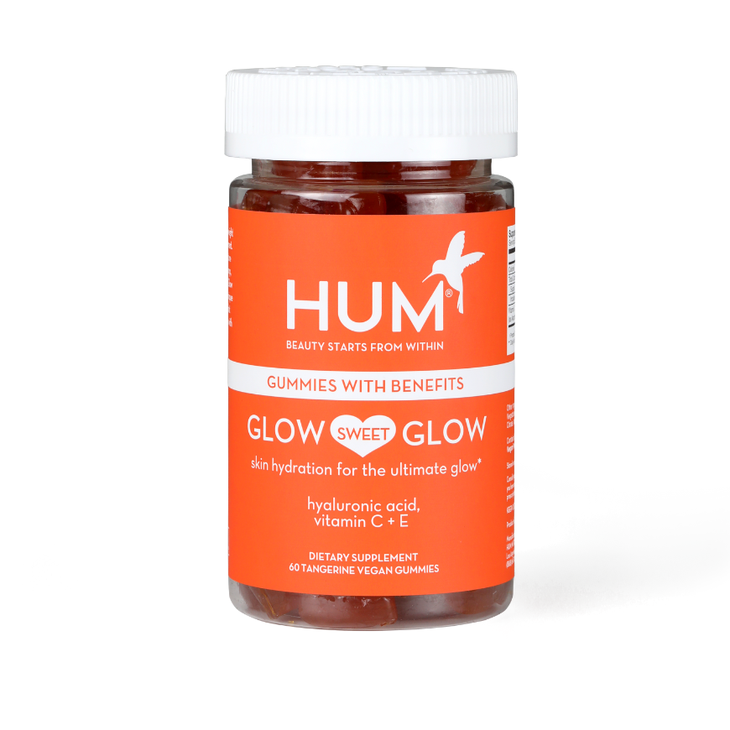 If you prefer a tasty little gummy over swallowing yet another pill, HUM has you covered with its Glow Sweet Glow formula. Inside each heart-shaped tangerine treat, you'll find hyaluronic acid, vitamins C and E to help reduce oxidative stress and neutralize free radicals, and amla fruit — this antioxidant-rich berry supports the production of collagen.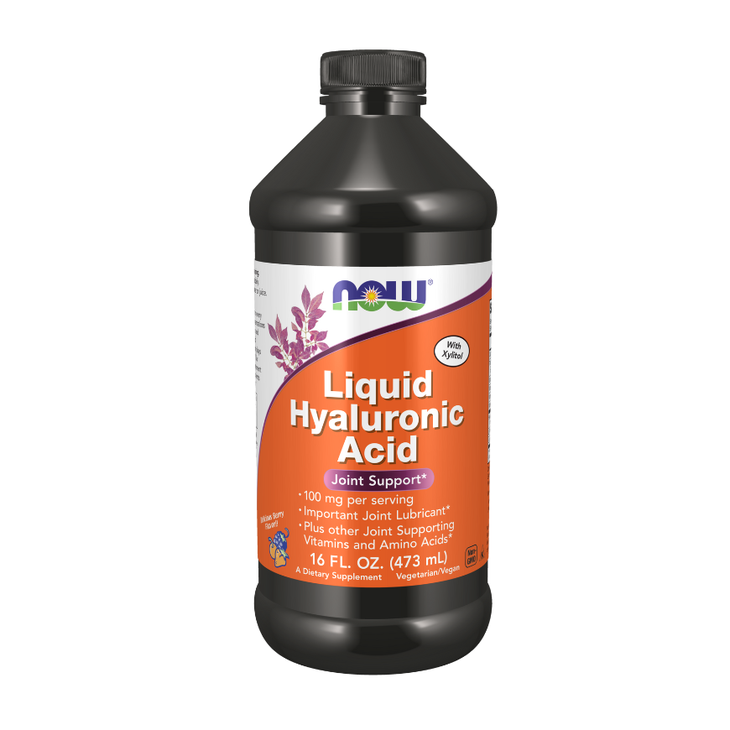 Hyaluronic acid also comes in liquid form, and NOW Foods offers a bottle with 100 mg per serving. It tastes like berries and is sweetened with xylitol to help keep calories in check, plus includes vitamins A, D, and amino acids to help support and lubricate your joints.
Related: