Reader Success Story
How long-time CE reader Tonette Raber overcame a decade-long battle with anxiety, depression and divorce, and turned it all around by returning to clean eating and losing 30 pounds.
Heading out the door? Read this article on the new Outside+ app available now on iOS devices for members! Download the app.
"In 2009, I was featured in Clean Eating magazine as a "Success Story." Of course, I had no idea then what would come next. In the decade that followed, severe depression and medication controlled my life to the point where my 23-year marriage fell apart and I felt like I would never have hope again. In January, I returned to my love of fitness and my passion for clean eating. Without counting calories or sweating menu planning, I innately used the principles I learned from CE! The pounds melted away. My energy returned and actually sky-rocketed. The woman who took antidepressants for 25+ years is now medication-free and living mindfully. There is hope and I want to spread the word to the world. Thank you Clean Eating."
A Q&A with our Success Story Tonette Raber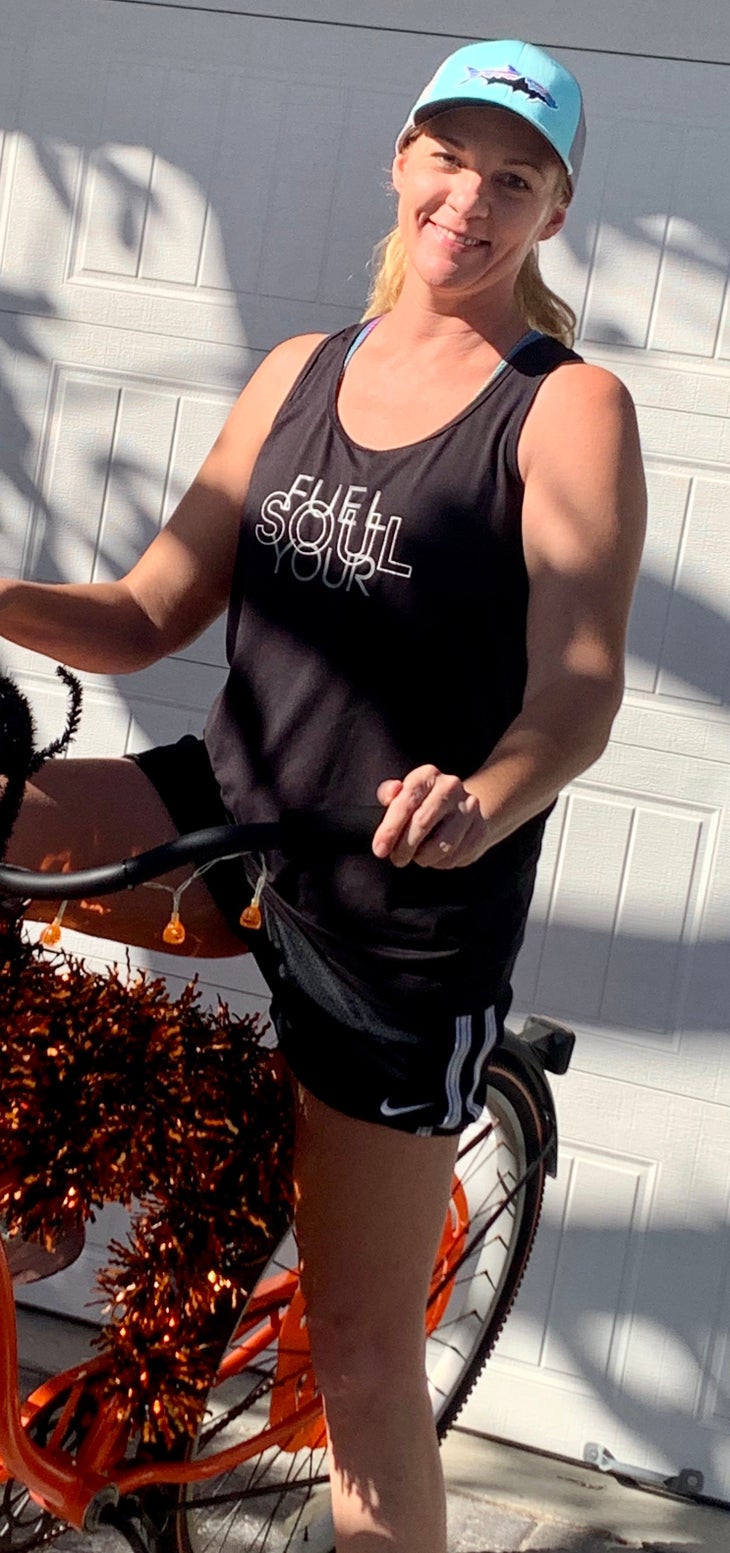 CE: What brought you back to your love of eating clean and fitness this past January?
Tonette: Collapsing from stress and the heartache of a divorce brought me back to not only my love of eating clean and fitness, but it also brought me back to my small hometown of Cochran, Georgia.
CE: What principles did you apply if not counting calories?
T: I stopped eating out, shopped only the "outer parameters" of the grocery stores such as the produce, dairy, and meat sections, and I cooked or food-prepped all of my meals each day.
CE: How did you eat?
T: I ate approximately three meals and snacks each day, but was not rigid. Sometimes I ate the forbidden "late dinner" if I wasn't hungry and I even fried a few things on occasion in good old-fashioned butter, but only if it was in healthy small portions. I incorporated lots of fresh spinach, carrots, olive oils, avocados, and lean meats into my diet.
CE: What did you focus on and what did you stop eating/drinking?
T: I focused on flavor. I made it a "hobby" to try to make my presentation of restaurant quality and held myself to "gourmet" standards as if I were cooking for a food critic. I also took pictures of all of my meals and shared many on social media.
CE: Why is eating clean so important to you?
T: Mental health and mood are key! When I eat clean and exercise my mind is sharp and my body fires on all cylinders. I can bike, walk, swim and sleep.
CE: Does eating clean have an impact on your depression or mood?
T: YES! Immense changes in depression. I was on antidepressants and anti-anxiety medications for over 15-years and am now off of ALL! I have never had more energy or felt so ALIVE!
CE: Favorite Clean Eating recipe?
T: White chicken avocado chili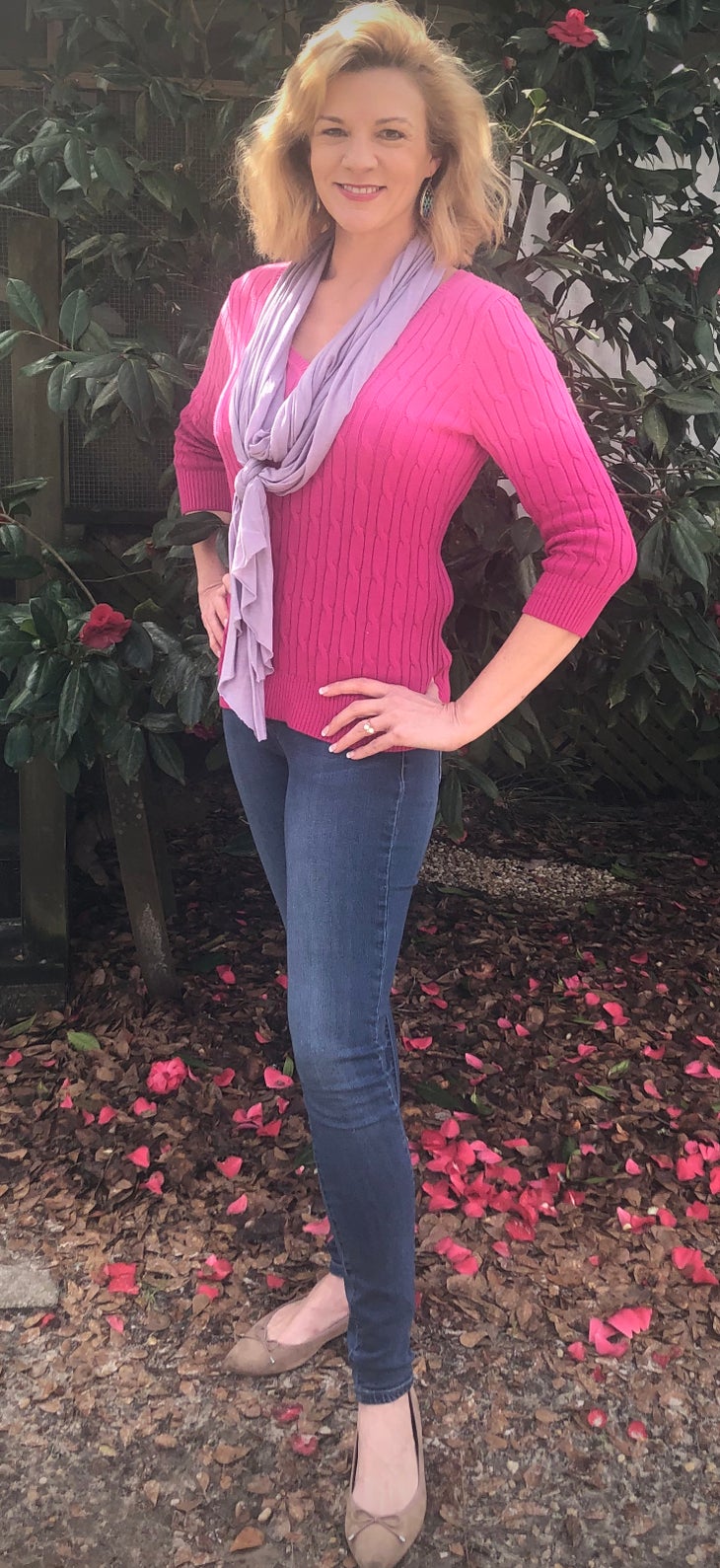 CE: How much weight did you lose when you restarted your health journey?
T: 30lbs.
CE: What other positive effects did it have?
T: I learned to appreciate the little things in life again. I stopped to feel the crisp breeze of early spring and even picked a few roses for the kitchen table. Of course, I stopped to "smell" them, too (laughs).
What do you tell your friends and family about changing their eating habits? I don't. I don't offer them advice unless they ask me. They're always a bit skeptical and think eating clean is much more difficult and strict than it is in real life. However, when I post a pic on Social Media or take an entree to a party, they always ask how I made a dish, and I reply, "Oh, this is my favorite clean eating chicken chili, and it's super healthy." That always opens up a door for conversation and for sharing the recipe which is built on clean eating. I then share the name of the magazine and links to recipes online.
CE: Why is eating clean sustainable in your mind?
T: When I hit rock bottom in my life this past year, I was basically financially limited to cooking at home and that forced me to cut out a lot of junk foods and preservatives. I basically automatically began "cooking clean" to suit my budget and the sustainability became natural. It's just a way of life now, and I love it!
Share your success story with us! Email us at CEeditorial@aimmedia.com