Best Keto Snacks
The keto (short for ketogenic) diet has become one of the most popular dietary lifestyles in recent years. It focuses on consuming a diet that's high in fat, low in carbs, and adequate in protein. The diet enables the body to burn fat as a source of fuel via the process of ketosis, instead of the 'normal' way of using carbohydrates as an energy source. Thus, snacking can be a little tricky on a keto diet in one's effort to limit the intake of carbs. But like with any diet, modern science and clever nutritionists have collaborated to make tasty options out of limited ingredients designed for keto eaters. We decided to taste-test some keto-friendly snacks and put together a list of some of our favorites. Read on to discover some treats you'll likely love!
Photo: Getty Images/iStockphoto
Heading out the door? Read this article on the new Outside+ app available now on iOS devices for members! Download the app.
Best Keto Protein Bar
NxtBar Protein Bar Variety Pack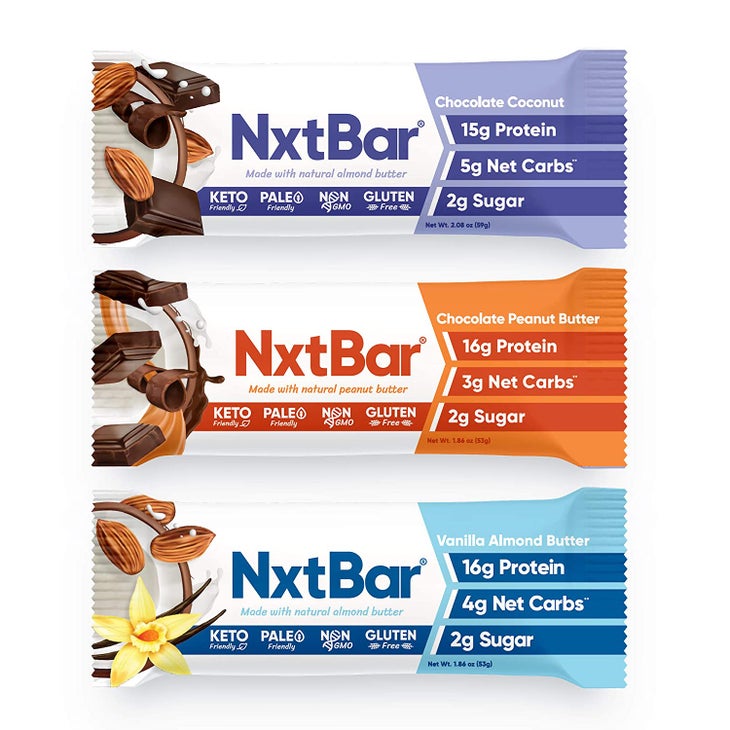 Keto and Paleo Friendly
This variety pack of 12 bars comes in three indulgent flavors that boast 15-16 grams of protein, 2 grams of sugar, and 3-5 net grams of carbs.
What We Liked
If you're looking to satisfy your sweet tooth while adhering to the strict guidelines of a keto or paleo diet, these protein bars from NxtBar come in chocolate peanut butter, vanilla almond, and chocolate coconut, with four of each flavor per box. They're soft and chewy and made with all-natural ingredients. At fewer than 250 calories per bar, these make a great breakfast, meal-replacement, or pre/post workout snack. Get it here.
Best Chocolate Keto Snack
Quest Nutrition Protein Bar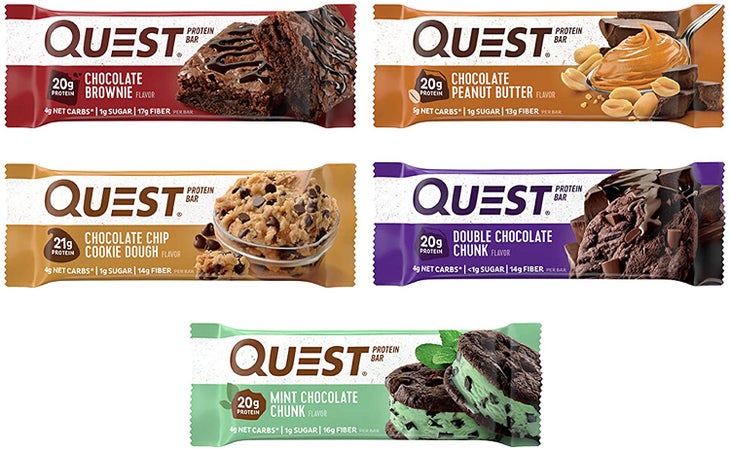 Nutritious, Chocolaty Goodness
Made with natural ingredients, these are gluten free and soy free with no added sugars.
What We Liked
On a keto diet but can't stand the thought of giving up chocolate? No problem! This variety pack of 12 bars comes with flavors like chocolate brownie, chocolate peanut butter, chocolate chip cookie dough, double chocolate chunk, and mint chocolate chunk. Each bar only contains between 4-6 net grams of carbs, fewer than 2 grams of natural sugar, 13-16 grams of fiber, and 20-21 grams of protein. They make a great anytime snack or can be cut up and mixed together with a variety of baked goods. Buy it now.
Best Keto Cookies
HighKey Snacks Keto Food Low Carb Snack Cookies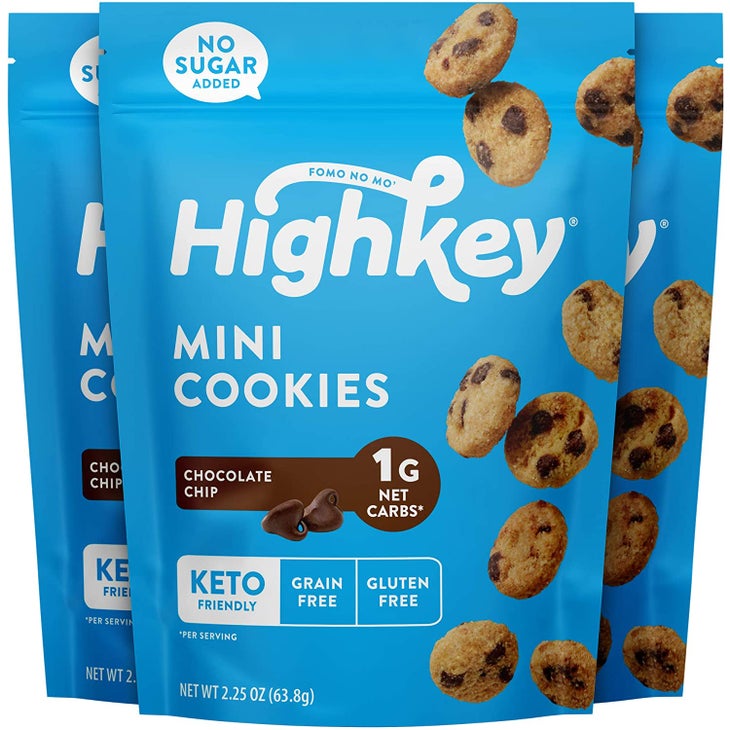 Chocolate Chip Keto Cookies
With a mere 140 calories and 2 grams of carbs per serving, these keto-friendly cookies are made with natural ingredients like almond flour, coconut oil, and collagen for a sweet, crispy treat without the side effects.
What We Liked
Chocolate chip cookies and keto diets don't really blend together. Fortunately, these mini cookies from HighKey Snacks help bridge the gap. These cookies are grain and gluten free, contain no added sugar, and have 4 grams of protein per serving, which amounts to about 8 mini cookies. Buy it here.
Best Savory Keto Snack
Keto Farms Crunchy Cheese Mix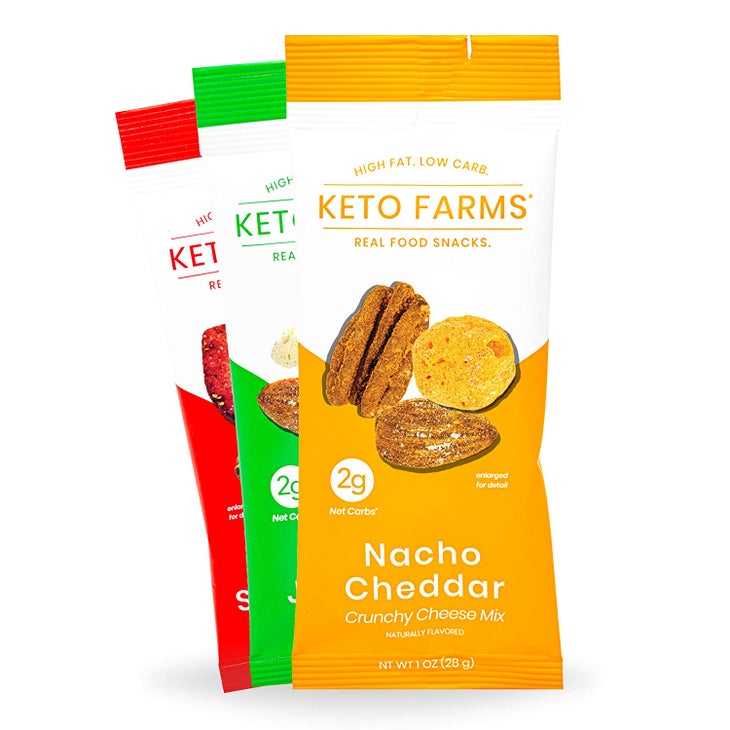 Crunchy, Cheesy Keto Goodness
This variety pack of six single-serving packs includes sweet, savory, and spicy options that blend real food ingredients with cheesy goodness to create a bold flavor and satisfying crunch.
What We Liked
Cheesy jalapeño? Check. Nacho cheddar? Check. Sweet strawberry with gouda? Check! This variety pack from keto farms will satisfy a variety of cravings with its cheese-packed, crunchy goodness made with real nuts and cheese. Each serving is less than 170 calories and only contains 3 grams of net carbs. It makes the perfect keto-friendly anytime snack whether you're watching a movie at home, out for a hike, or commuting to work. Get it now.