Best Milkshake Mixer
Who doesn't love a good milkshake or smoothie? Even dairy-free eaters don't have an excuse–after all, they make dairy-free ice cream now! Milkshakes are enjoyed around the world for their frothy, creamy, cold deliciousness. What was once exclusive to diners and drive-in fast food restaurants are now found on the menus of a vast array of restaurants, ice cream shops, and candy stores. Not to mention you can enjoy a milkshake from the comfort of your own home simply by pulling your favorite store-bought ice cream out of the freezer and throwing it into a blender. But even that process has evolved with the advent of specialized handheld and upright machines designed specifically for frothing up the perfect milkshake or smoothie. We took a look at some of these nifty milkshake makers and chose a few of the best for review, check them out below!
Photo: Getty Images/iStockphoto
Heading out the door? Read this article on the new Outside+ app available now on iOS devices for members! Download the app.
Most Compact
Café Casa Frothy Hand Mixer and Milk Frother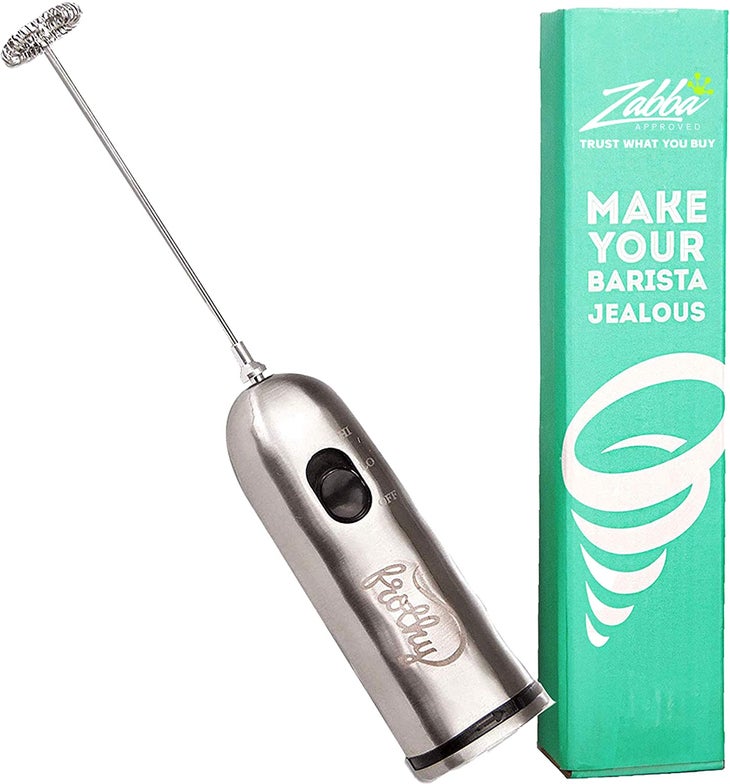 Frothy Drinks With the Touch of a Button
Measuring just over 10-inches long and powered by two AA batteries, the Café Casa Frothy mixer features two, high-powered speed settings and a 15-second froth time to whip up your favorite blended beverages.
What We Liked
Designed for mixing matcha powders and whipping up lattes, the Café Casa Frothy Hand Mixer works wonders when it comes to frothing up your favorite milkshake. For best results, it's recommended you let your ice cream melt a little before blending, or otherwise adding a splash of milk to bring it down to a smoother consistency for blending. But with its stainless steel whisk tip and two, powerful speed settings, this handheld mixer makes short work out of turning virtually any liquid into creamy, frothy goodness. Get it here.
Most Professional
Hamilton Beach DrinkMaster Classic Drink Mixer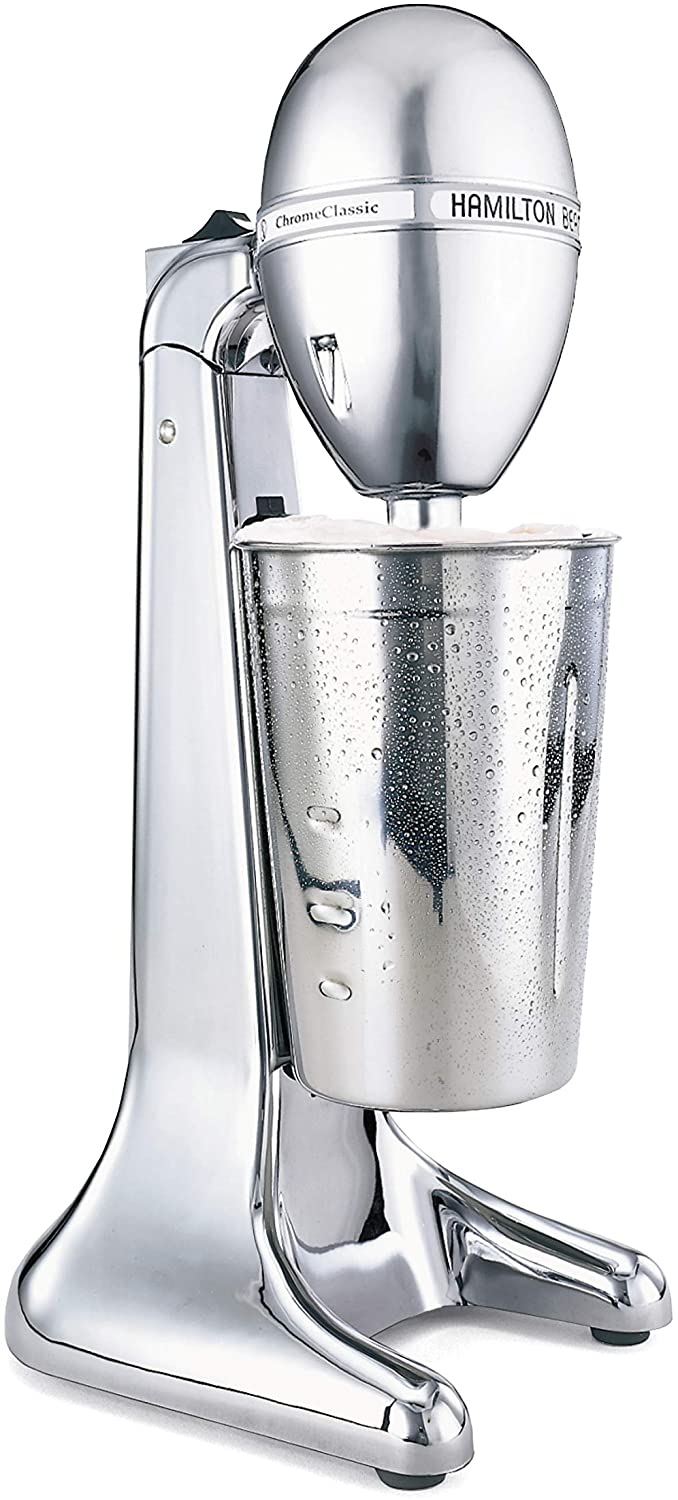 Retro Upright Milkshake Maker
This soda fountain-style drink mixer with 28-ounce mixing cup is the perfect machine for whipping up diner-quality milkshakes, malted milks, soda drinks, and much more.
What We Liked
This Hamilton Beach DrinkMaster is exactly like what you'd see at your favorite diner, in household form. It features a classic chrome construction with two-speed blend setting and a tilt-back head with detachable spindle. The 28-ounce mixing cup is the perfect size for whipping up homemade milkshakes and malted milk drinks, plus it's equally suited for beating eggs and whipping up other fluffy batters. It's easy to use, easy to clean, and perfect to keep on display on your counter top as a conversation starter. Buy it now.
Most Versatile
Chefman One-Hand Mixer

Small in Size, Big on Features
With its two speeds and ice-crushing blades, the Chefman One-Hand Mixer provides 300-watts of power for making purees, sauces, soups, salsas, smoothies and, of course, milkshakes.
What We Liked
Available in 14 color options with a silk-touch, rubberized handle and dishwasher safe detachable parts, this one-handed mixing tool is like a blender, food processor, and whisk all-in-one. Instead of dirtying up your blender, this tool allows you to mix up a variety of concoctions straight in the bowl, pot, or cup, making it perfect for blending creamy, smooth soups, whipping up velvety mashed potatoes, or making the perfect milkshake right in the cup. The mixer features a short cord that plugs into a regular wall socket for endless access to power–no worrying about batteries dying or running out of charge. Buy it here.