Best Seder Plates for Passover
Passover, or Pesach in Hebrew, is one of the most important holidays in the Jewish calendar and is celebrated with a traditional seder feast on the first and sometimes second nights of Passover. Designed to carry the six traditional foods that inform the ritual, storytelling, and reflection of the Passover tradition, a seder plate can serve as a vessel for feelings of devotion, community, and gratitude, whether its an ornate artisan-made heirloom, ceramic stalwart, or humble paper plate. Check out some of the best seder plates available for Passover.
Photo: Getty Images/iStockphoto
Heading out the door? Read this article on the new Outside+ app available now on iOS devices for members! Download the app.
Best Centerpiece
Traditional Silver-Plated Passover Seder Plate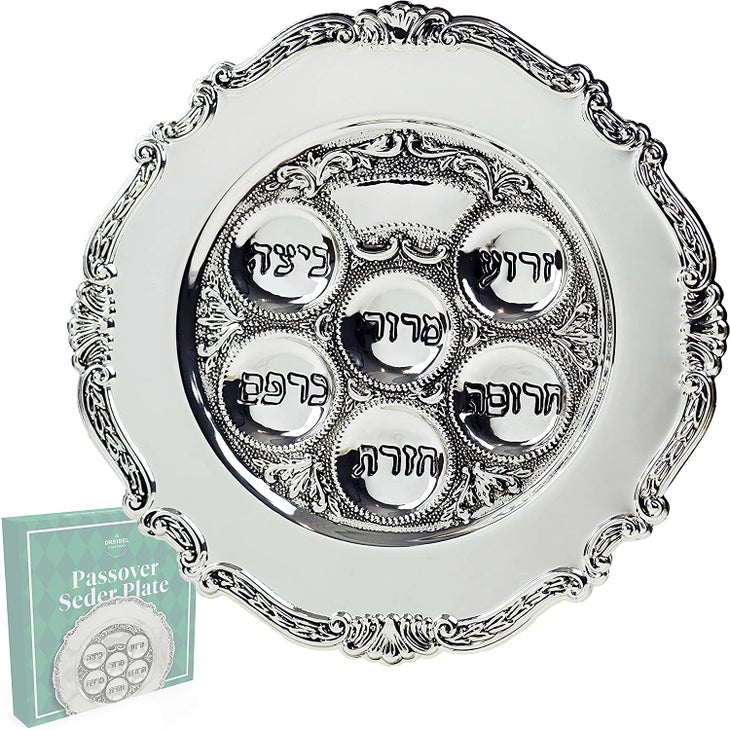 Classy, Elegant, and Simple. A stylish centerpiece to serve as the focal point for your Passover celebrations.
What We Liked
Surprisingly affordable for a quality item that should deliver many years of service, this silver-plated seder plate comes as a single plate or in a pack of three. The bright, polished surface, bearing its six symbolic foods, will make the perfect centerpiece on the Passover table. Get it here.
Best Traditional Design
Spode Judaica Seder Plate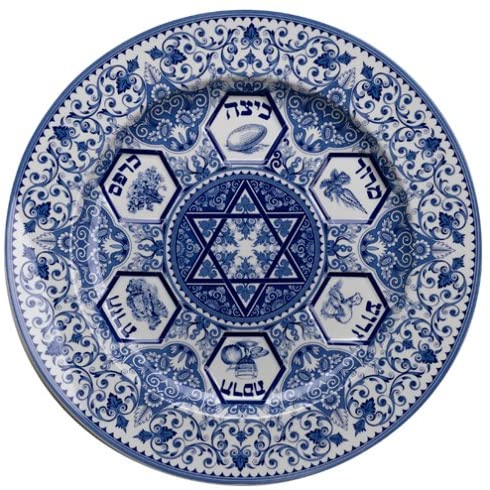 Quality with Style. A beautiful earthenware design that's sure to delight Passover guests.
What We Liked
The English maker of this plate, Spode, has been perfecting the art of transfer printing on earthenware pottery for over 250 years—and it shows in the quality and detail of this distinctive seder plate. The blue-and-white motif also references the colors of the flag of Israel, an adornment to connect the Jewish diaspora back to the Passover story of the Israelites escaping slavery in Egypt in the Old Testament. Buy it now.
Best for Family Gatherings with Kids
Disposable Paper Plates for Passover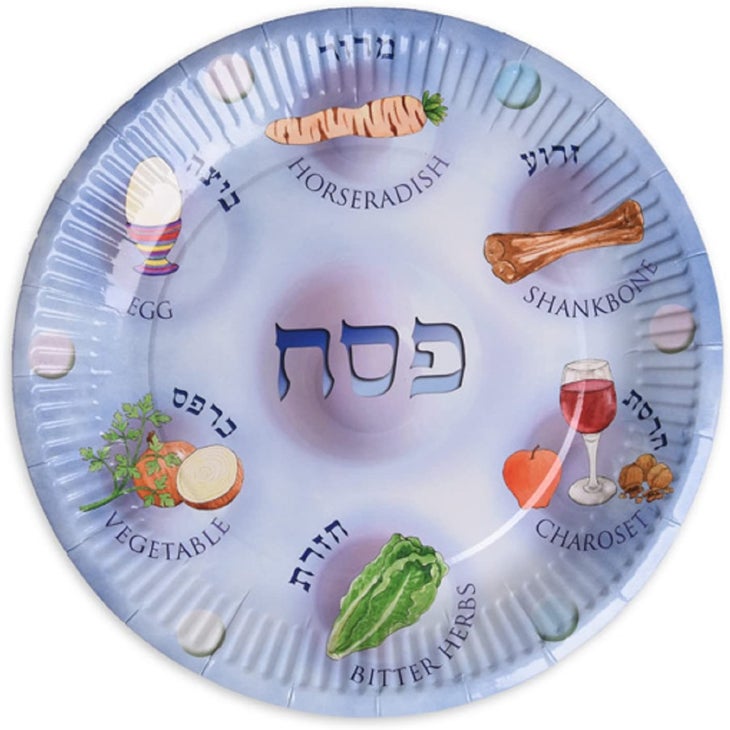 Disposable, Not Dispensable. An inexpensive and cheerful way to celebrate the traditions of Passover.
What We Liked
Introduce youngsters or large group gatherings to the symbolism and historical significance of the seder plate's six traditional foods, including bitter vegetables, Passover sacrifice, and hard-boiled egg. Measuring nine inches in diameter, there's an area in the middle of this plate that can be used for the matzo portion of this important Jewish holiday. These paper plates come in packs of 25. Get it now.
Best for Large Groups
Pewter Passover Seder Plate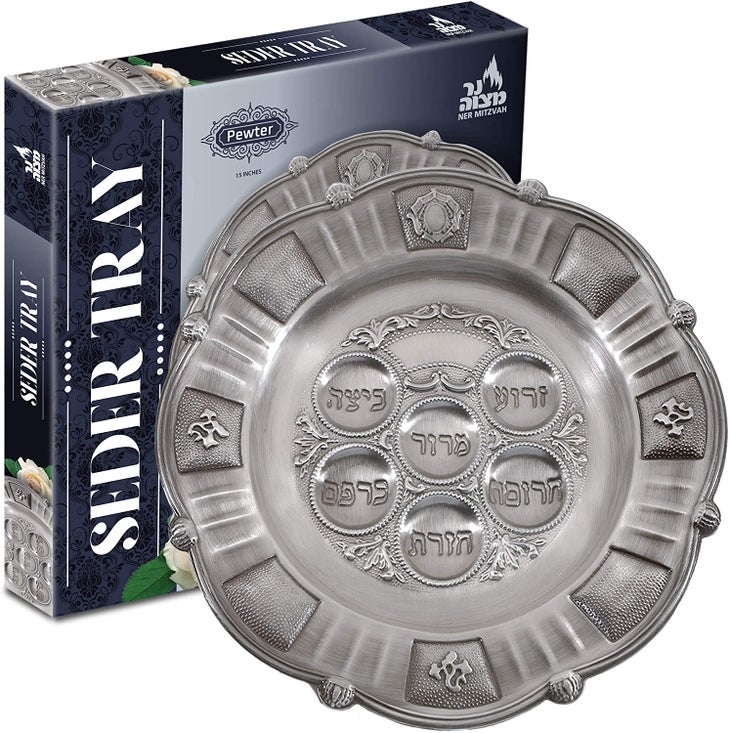 Affordable and Durable. Serve your seder staples on this understated but elegant pewter surface.
What We Liked
Pewter has long been used as an alternative to silver and gold in metal-smithing for its affordability, durability, and greater pliability for more intricate embellishments. Another advantage over silver is that it's less prone to tarnish, something to keep in mind for a ceremonial plate only used on one or two occasions each year. Along with being affordable, this dishwasher-safe seder plate comes in at just a little wider than 15 inches in diameter. Buy it here.