Make Delicious Cold Brew Coffee at Home
Do you love the cold brew coffee that you get at your favorite coffee chain, or even the bottled variety you can find at the store? Cold brew coffee has been growing in popularity for a variety of reasons; people love its kick of bold flavor and heightened caffeine content. But you don't have to leave your house to enjoy a delicious cold brew. You can make your own right at home, if you have the right tools. To start with, you'll want to invest in a cold brew coffee maker. Here are a few options to consider.
Photo: Getty Images/iStockphoto
Heading out the door? Read this article on the new Outside+ app available now on iOS devices for members! Download the app.
Best Option for the Cold Brew Newb
Takeya Patented Deluxe Cold Brew Iced Coffee Maker
Switch Between Cold Brew and Hot Coffee in a Snap. If you're new to cold brew and want to still have hot coffee on occasion, go with this option
What We Liked
This cold brew coffee maker is ideal for those new to the cold brew world. Not only is it very easy to use, but it is suitable for making hot coffee as well, meaning if you aren't dedicated to cold brew every day, you can still get your hot coffee fix. The coffee maker is BPA-free, with a non-slip handle. It makes four servings of coffee. Get it now.
Best Option for Slow Sippers
Airtight Cold Brew Iced Coffee Maker and Tea Infuser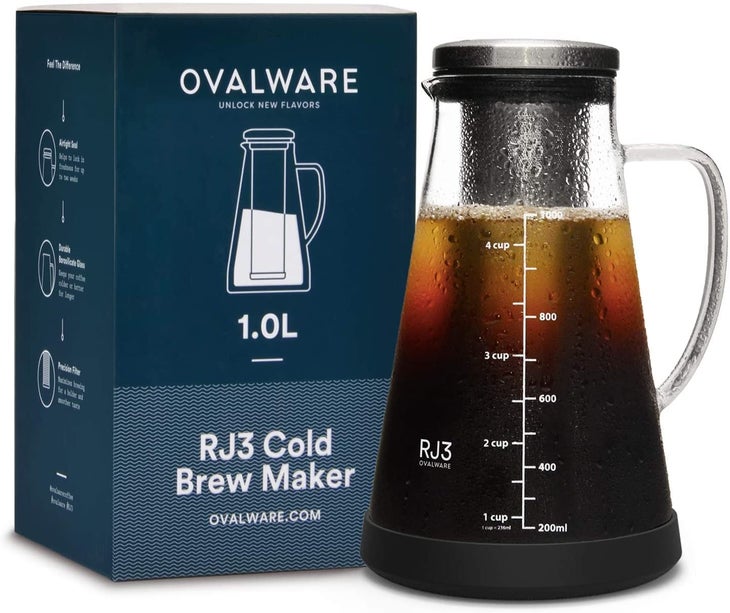 Take Your Time. Drink your cold brew over a long period of time — no worries.
What We Liked
If it takes you hours to sip down one cup of coffee, then you probably don't want the pressure of having to drink four servings of cold brew all in one morning. That's why this cold brew iced coffee maker is specially designed to keep your cold brew fresh for up to two weeks. You have all the time in the world to enjoy your brew! Buy it now.
Best Option for the Budget Shopper
Primula PCBBK-5351 Pace Cold Brew Iced Coffee Maker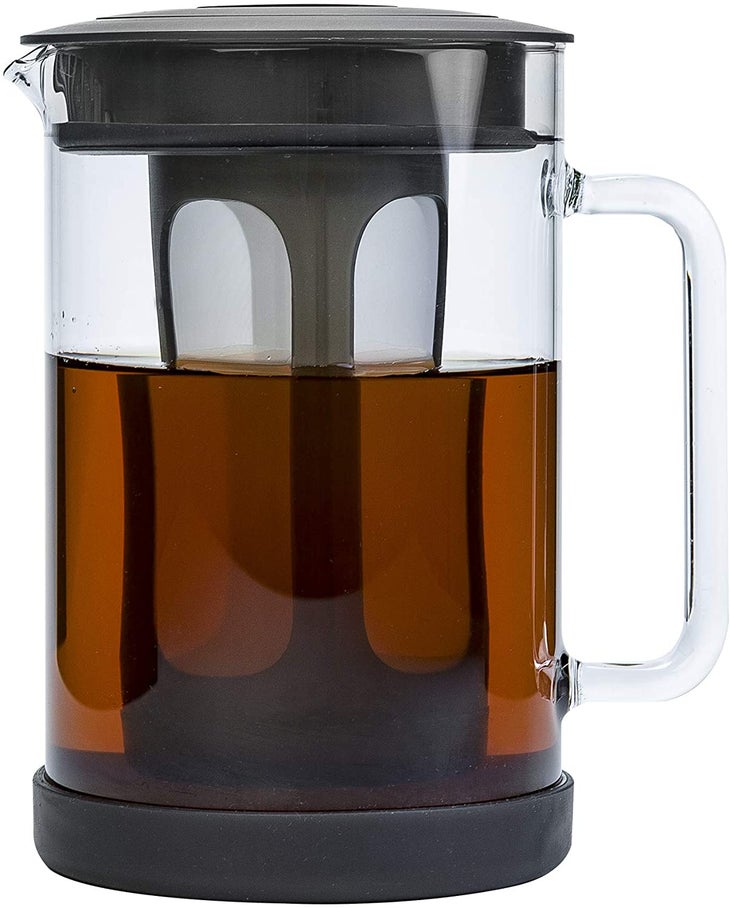 Indulge Your Cold Brew Habit, No Guilt Required. Save your cash and make your cold brew at home.
What We Liked
Buying cold brew once or more per day at a coffee shop or store can really get expensive. If you make it at home, though, you can save a ton of money. You don't even have to purchase a pricey cold brew maker to enjoy a high-quality flavor. This cold brew iced coffee maker delivers the goods for less than $12. Buy it here.
Best Option for the Serious Cold Brew Aficionado
Cold Brew Coffee Maker By Coffee Bear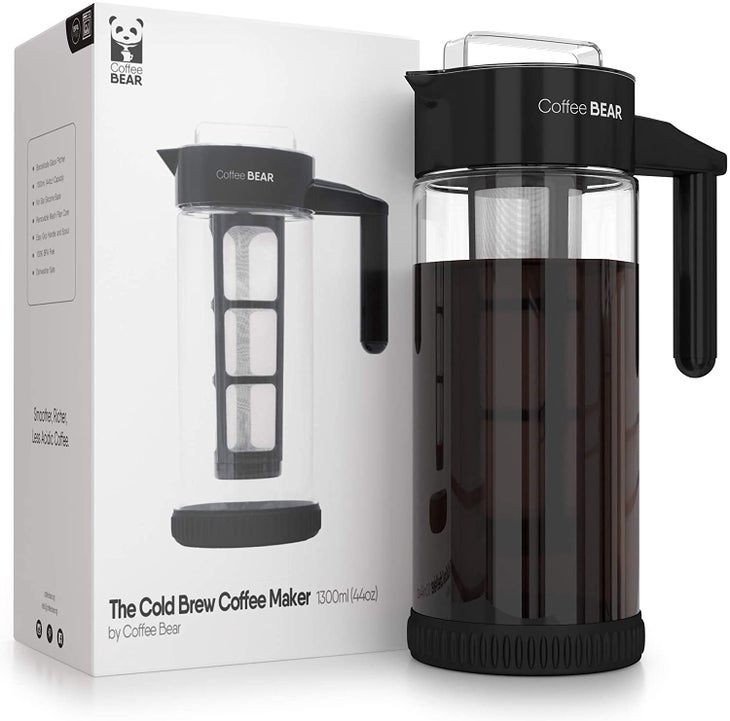 Better Cold Brew, Every Time. Enjoy high-quality flavors in less than 12 hours.
What We Liked
Create a huge quantity of cold brew in as little as 12 hours. This cold brew maker is 30 percent larger than your typical cold coffee brewer, creating enough cold brew to last a few days. Enjoy a higher quality taste and even get creative with an included ebook of cold brew recipes. Get it here.