15 Slimming Summer Snacks
We like to keep summer snacks light and satisfying, especially where calories are concerned. We've got options to suit sweet and savory lovers alike, each ringing in at 150 calories or less!
Heading out the door? Read this article on the new Outside+ app available now on iOS devices for members! Download the app.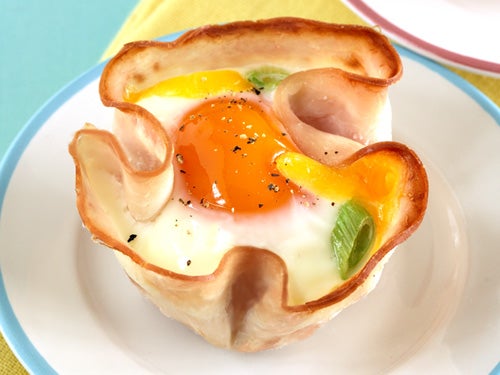 1. Calories: 105
These cute cups are our reader's creation, and we love how they're a five-ingredient, protein-rich snack that also makes the perfect breakfast!
See the complete Egg & Turkey Cups recipe.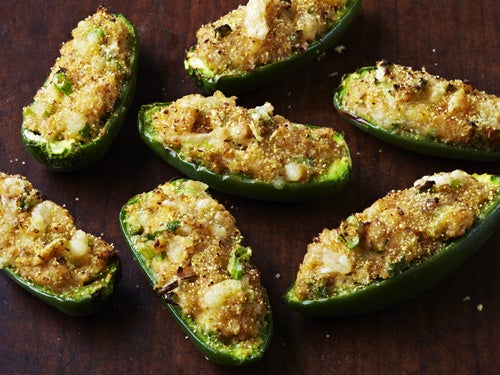 2. Calories: 82 per pair
Take a lazy movie night or an afternoon of sunning on the patio to the next level with these decadent poppers!
See the complete Cheddar Cornbread Jalapeno Poppers recipe.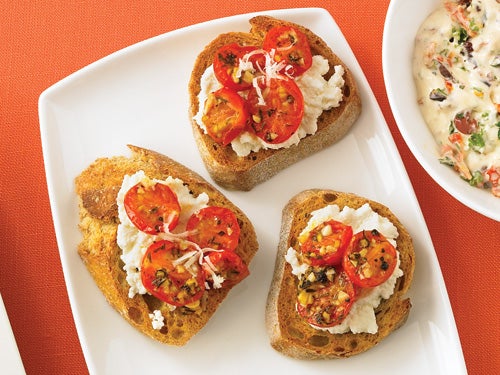 3. Calories: 150
Simple yet elegant, our French toasts play double duty as snacks or hors d'oeuvres!
See the complete Tomato Tartines recipe.
4. Calories: 97 each
There's something about seafood in the summer that can't be beat – pop one of these savory little cakes for a quick hit of protein!
See the complete Mini Crab Cakes recipe.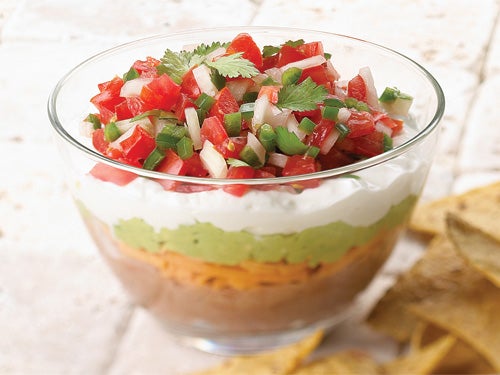 5. Calories: 86
Fresher than store-bought but with all the creamy goodness, this dip will keep munchies in check all summer long!
See the complete Mexican 5-Layer Dip recipe.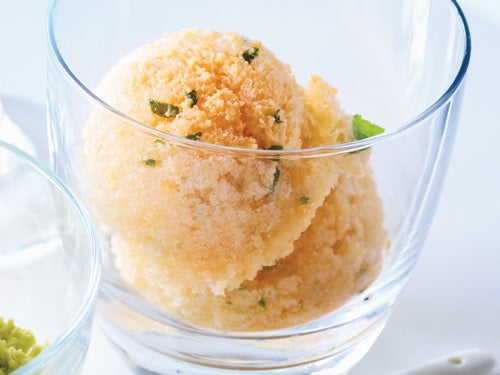 6. Calories: 50
Cantaloupe and basil are instant besties in this clean, refreshing sherbet!
See the complete Cantaloupe Basil Sherbet recipe.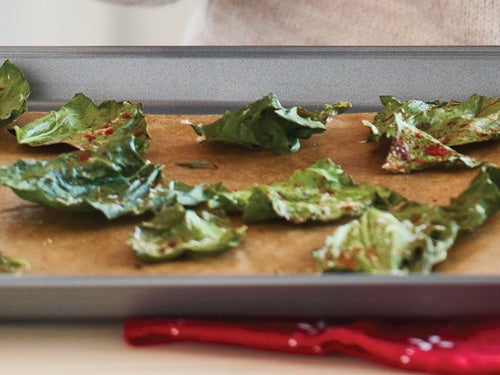 7. Calories: 79
Simple seasonings like Parmesan, lemon juice and cayenne are all you need for an addictive chip that's totally guilt-free!
See the complete Spicy Parmesan Collard Chips recipe.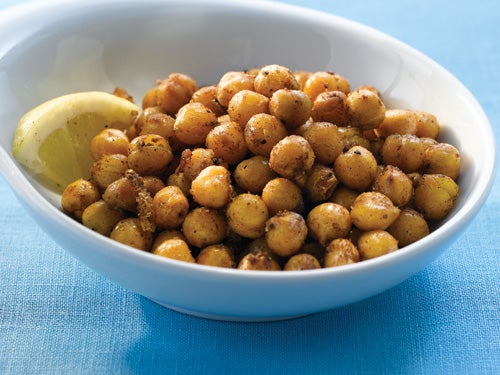 8. Calories: 140
These super tasty legumes, courtesy of our reader, are a great grab 'n' go snack to have lying around!
TIP: For super-crispy peas, cook them longer than stated and check regularly.
See the complete Spicy Roasted Chickpeas recipe.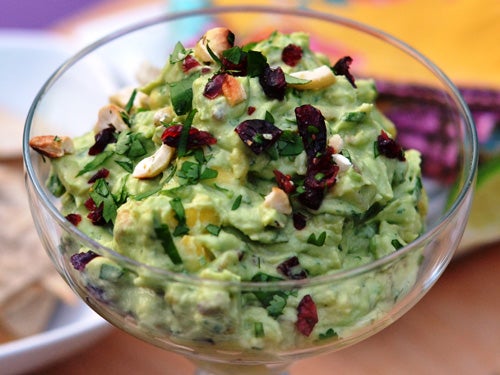 9. Calories: 107
It's guac like you've never seen, loaded up with nuts, fruit and seeds for added texture, flavor and nutrients!
See the complete Sweet & Crunchy Guacamole recipe.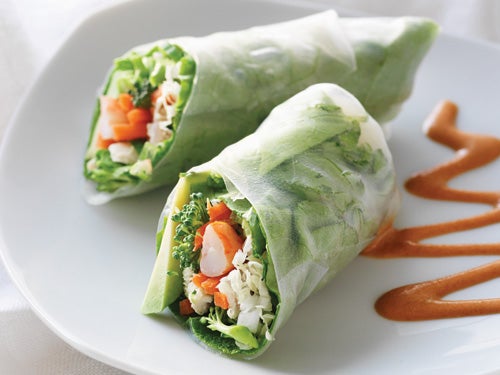 10. Calories: 105
These wraps are our take on Thai cold spring rolls, and they easily make the switch to vegetarian. Lay out a platter in the early afternoon – we know they'll be gone come supper!
TIP: You can use leftover Light & Tangy Peanut Satay Sauce on all your favorite Asian dishes!
See the complete Chicken & Shrimp Spring Rolls with Peanut Sauce recipe.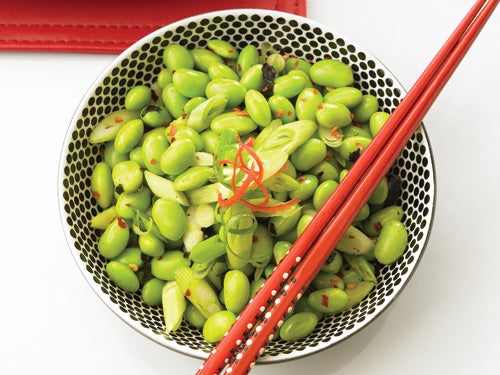 11. Calories: 130
Edamame make a great snack in or out of the shell, but we love the zippy seasoning on this quick-to-prepare salad!
See the complete Edamame Salad recipe.
12. Calories: 52
Despite packing barely any calories, Chef Jo's wee wraps are a super-satisfying five-ingredient snack with a definite kick!
See the complete TLT Lettuce Wraps recipe.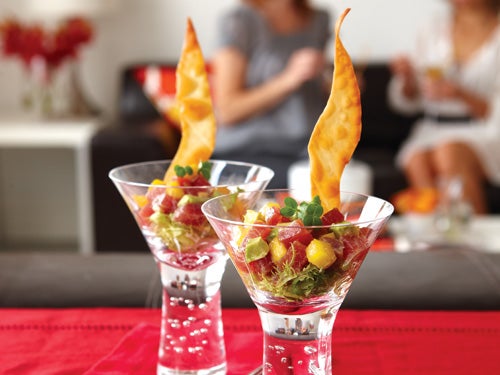 13. Calories: 119
No matter how you plate it, our tangy tartare (and homemade wonton crackers) screams summer!
See the complete Ahi Mango Tartare recipe.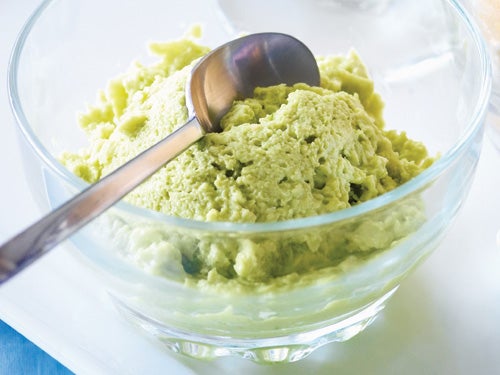 14. Calories: 120
Silky avocado makes for a cool and creamy frozen yogurt that beats the boxed variety any day!
See the complete Avocado Lime Frozen Yogurt recipe.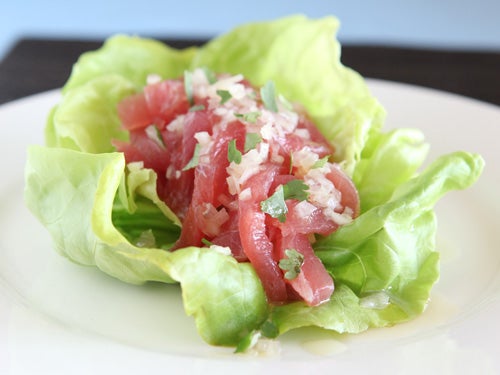 15. Calories: 40
Green tea leaves, coconut water, honey and shallots imbue our shaved tuna with ample flavor and barely any calories!
See the complete Shaved Tuna Lettuce Cups with Matcha Vinaigrette recipe.