Tricia Williams' Flat-Belly Foods
Heading out the door? Read this article on the new Outside+ app available now on iOS devices for members! Download the app.
Flat bellies can be hard to come by, unless you're naturally blessed or willing to adhere to a strict diet and suffer through 1,000 crunches a day a la Britney Spears in her Slave days.
Enter: Tricia Williams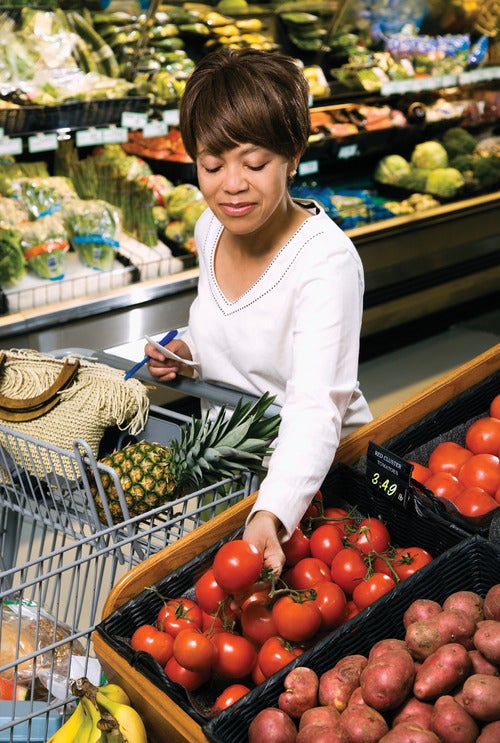 As a holistic nutritionist and chef to the stars, Williams knows how important it is for her clients to be in top form. Her answer? Food! Certain edibles aid in digestion and weight loss far more than others, and including them in your clean diet can be a serious figure fixer. Tricia shared these tips with Clean Eating:
1. Eat your chia: The super seeds help stave off hunger before a meal. What's more, they don't call them "super" for nothing! The tiny seeds contain ample fiber, plus omega 3 and 6 fatty acids. (Check out a few chia-laced recipes.)
2. Avoid sugar: The more protein you get friendly with, the less sugar you'll crave.
3. Stay balanced: A balanced pH can make a world of difference, keeping our cells alive and well and preventing disease. Bump up your kale intake to maintain alkalinity – you won't mind the extra fiber either! (Check out a few of our kale recipes.)
4. Go pro(biotic): Ditch the morning coffee or tea in honor of a bloat-reducing probiotic yogurt drink.
5. Salad swap: Apple cider vinegar is one of Williams' best tricks for dressing salads, stabilizing blood sugar to avoid sweet-toothed cravings!
Tricia also shared a quick, fat-busting recipe with us: Chia Pudding.
Serves: 2
Ingredients:
1 tbsp maple flakes
1 cup rice milk
Pinch of salt
1/3 cup chia seeds
Instructions:
In a medium bowl, whisk together rice milk, maple flakes and sea salt. Whisk in chia seeds. Let soak for thirty minutes, stirring occasionally. Refrigerate for 30 minutes and serve! Store in an airtight container for up to four days.
Let us know what you think of the Chia Pudding – email your comments to webeditorial@www.cleaneatingmag.com!