Tropical Punch: 3 Ways to Cook With Hibiscus
Sweet, sour, and totally tropical, here's why hibiscus is one of summer's best ingredients.
Heading out the door? Read this article on the new Outside+ app available now on iOS devices for members! Download the app.
The deep red blossoms of the hibiscus plant are probably pretty familiar to you. But have you ever tried cooking with those stunningly-colored petals? Yes, it's edible – and it's so much more than just a flower.
Actually, hibiscus isn't really a flower. It's a whole genus of flowering plants, and within that genus there are many different types. And while it's often thought of as red or pink, the flowers can appear in many different hues. But when it comes to edible hibiscus, it's most commonly the dark shades of red petals you'll find on store shelves.
Likely of African origin, hibiscus or Jamaican sorrel, is an important staple in West Indian and Mexican cooking. It's sour enough to make you pucker and tropical enough to evoke the islands. Popularly brewed as a tea, the dried petals play well in savory or sweet recipes, too. You can find dried "flor de Jamaica" at specialty markets and tea shops. While it's possible to eat the petals fresh, dried tends to be the most common way to work with this ingredient.
Before you dive into cooking with hibiscus, you'll need to prep it by rinsing. To rinse, place it in a large bowl and cover with hot water. After 10 minutes, massage to loosen any grit. Drain and rinse several times, until the water is clear of grit.
Hibiscus recipes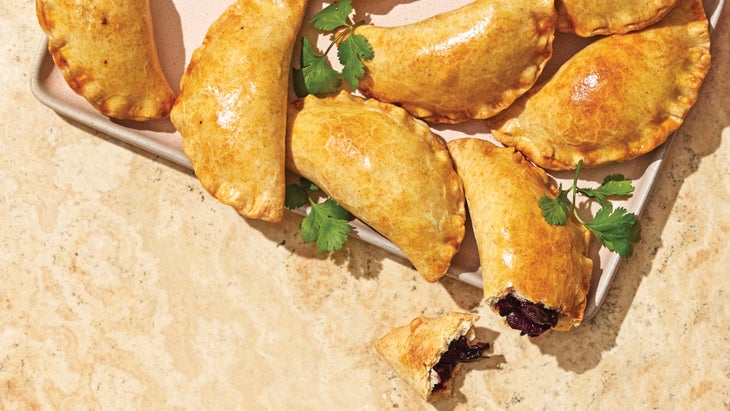 Bite into these pastries and find a burst of color plus some smokiness from the chipotle peppers. Dip into crème fraîche and serve with a side salad. Get the recipe here.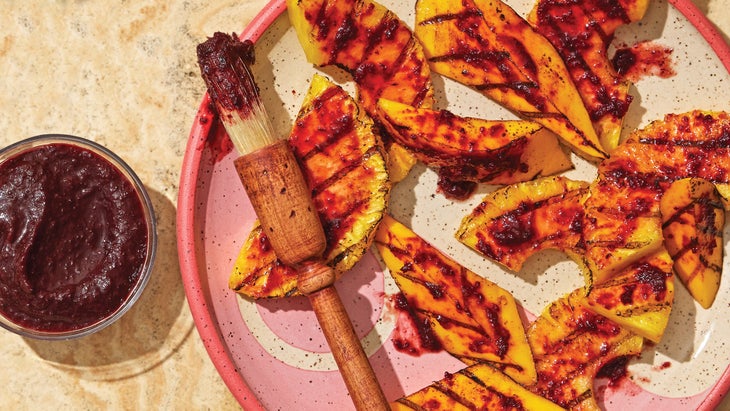 This sauce is defined by its brilliant hue and its grill-friendly tang. Plus it's sweetened with molasses and honey. Get the recipe here.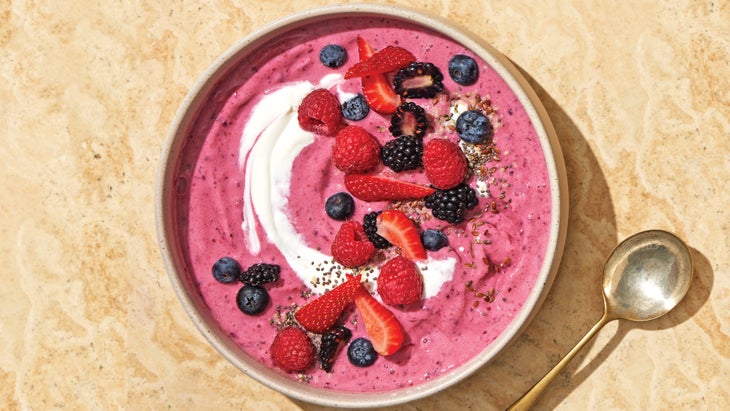 The infinitely customizable smoothie bowl gets a radiant reboot with vitamin C-rich dried petals. Don't skip the frozen banana, it lends creaminess and balances the tartness. Get the recipe.