3 Ways With Meatballs
When company's coming, whip up any of these delicious, melt-in-your-mouth meatballs for a comforting, crowd-pleasing winter meal.
Heading out the door? Read this article on the new Outside+ app available now on iOS devices for members! Download the app.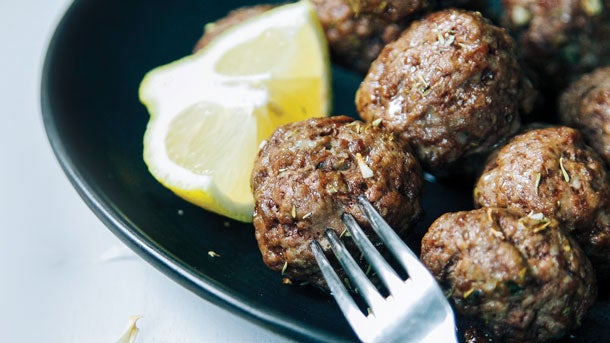 Garlic Lamb Meatballs
Benefit
Garlic has antiviral properties and is known to be an immunity booster. It also promotes cardiovascular health by helping to lower blood pressure and prevent blood clots. Fresh lemon helps to cleanse the liver and balance your body's pH level.
Recipe:Garlic Lamb Meatballs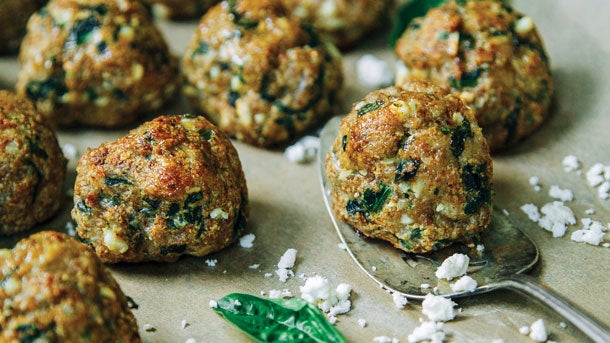 Basil Chicken Meatballs
Benefit
Basil is an excellent source of iron, which determines the oxygen-carrying capacity of the blood, and it exhibits antioxidant activity that protects the body against damage from free radicals. Eggs are a wonderful source of protein as they contain all the essential amino acids. Eggs are also one of the best dietary sources of choline, which is an important nutrient for brain function and the nervous system.
Recipe:Basil Chicken Meatballs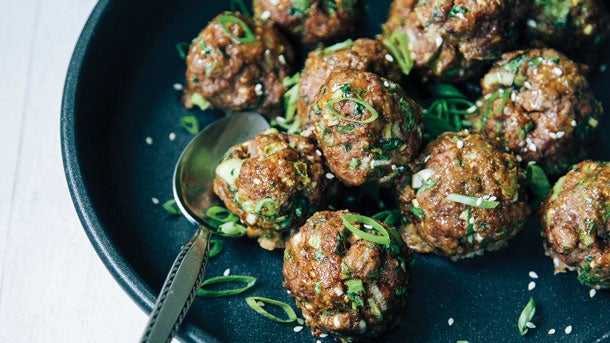 Sesame Tamari Beef Meatballs
Benefit
Ginger is one of the most powerful anti-inflammatory foods as it helps to reduce pain and inflammation in the body. It also stimulates good digestion by helping the body release the enzymes necessary to break down food so that nutrients can be more easily absorbed. Fresh cilantro is known for its ability to detoxify the body and is rich in vitamins A and K.
Recipe:Sesame Tamari Beef Meatballs