10 Muffin Recipes that Won't Give You a Muffin Top
Muffin tops may have a bad rap, but this collection of clean whole-grain and gluten-free muffins won't give you a spare tire. Serve these moist, fiber-packed goodies at breakfast, alongside dinner, or even as dessert!
Heading out the door? Read this article on the new Outside+ app available now on iOS devices for members! Download the app.
1. Banana Walnut Crumble Muffins with Chocolate Chips
This classic muffin is a total crowd-pleaser, packed with sweet banana, crunchy walnuts and fragrant cinnamon.
Get recipe HERE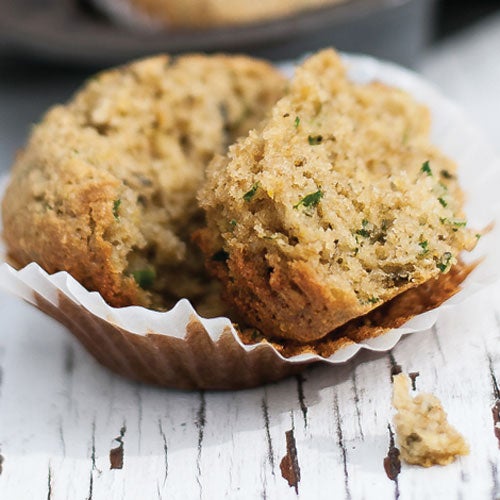 2. Sage Corn Muffins
These corn muffins are ready in 40 minutes and contain only 133 calories and 7 grams of sugar per serving.
Get recipe HERE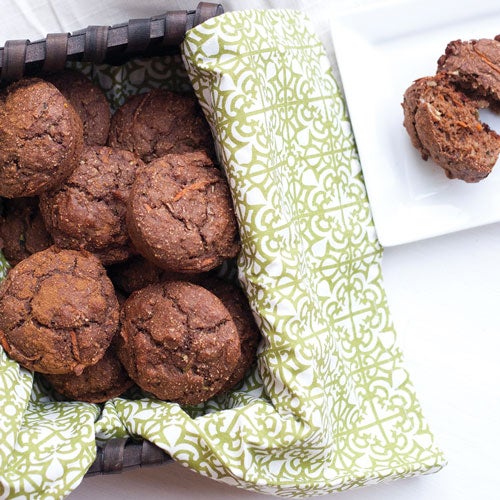 3. Orange Chocolate Zucchini Muffins
These high fiber, low-calorie muffins make a perfect breakfast treat.
Get recipe HERE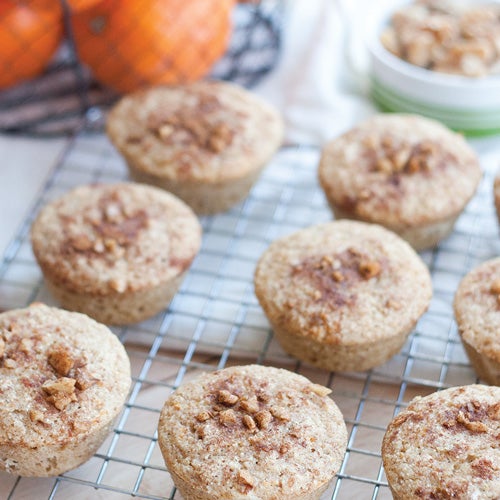 4. Buttermilk Orange Muffins with Spiced Walnut Topping
These flavorful, lightly sweetened muffins make low-calorie seem like an indulgent treat.
Get recipe HERE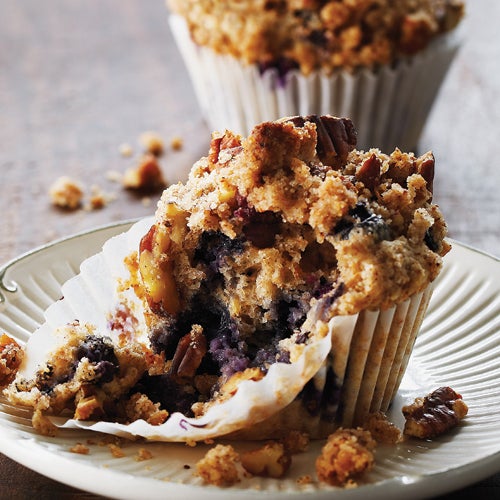 5. Blueberry Crumble Muffins
Everybody's favorite muffin gets a makeover with half the fat and calories as the traditional version.
Get recipe HERE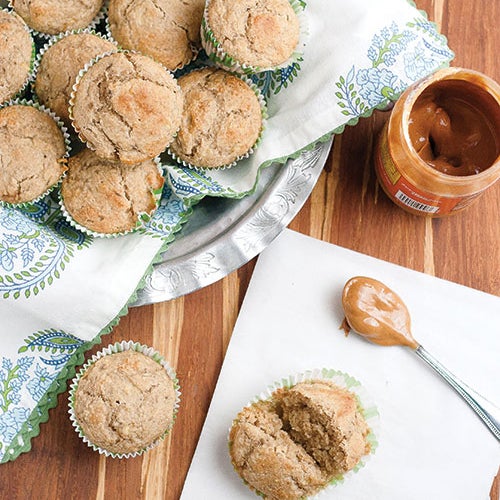 6. Peanut Butter Maple Banana Muffins
These Peanut Butter Banana Muffins can be made ahead and frozen for a fantastic treat anytime.
Get recipe HERE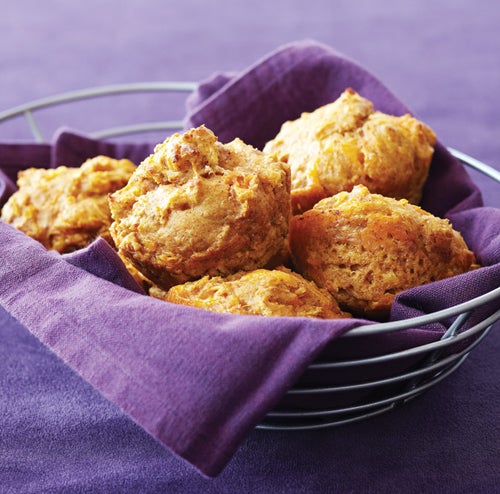 7. Chipotle Cheddar Sweet Potato Muffins
Can't resist a cheesy, savory snack? Then fall for these muffins, one cheesy bite at a time.
Get recipe HERE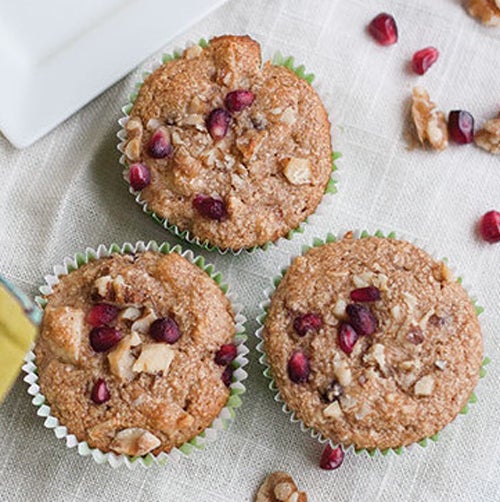 8. Pomegranate, Walnut & Apple Muffins
These apple muffins have only 149 calories per serving. Thanks to tart pomegranate seeds and crunchy walnuts, they pack a bounty of health in every bite.
Get recipe HERE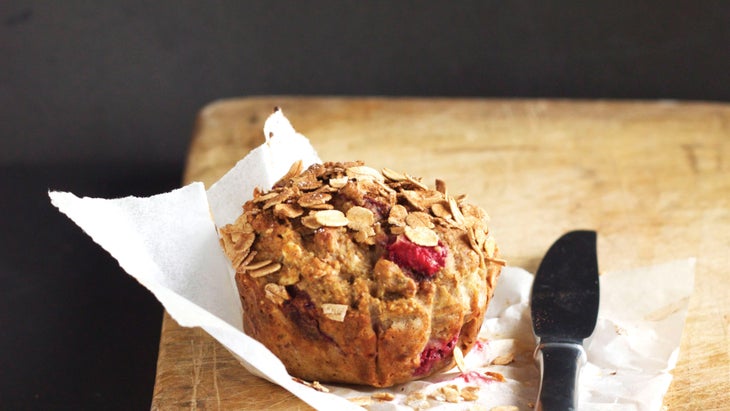 9. Strawberry Rhubarb Muffins
We pair tart (rhubarb) with sweet (strawberry) and topped these muffins with a simple streusel topping for a perfect dessert treat.
Get the recipe HERE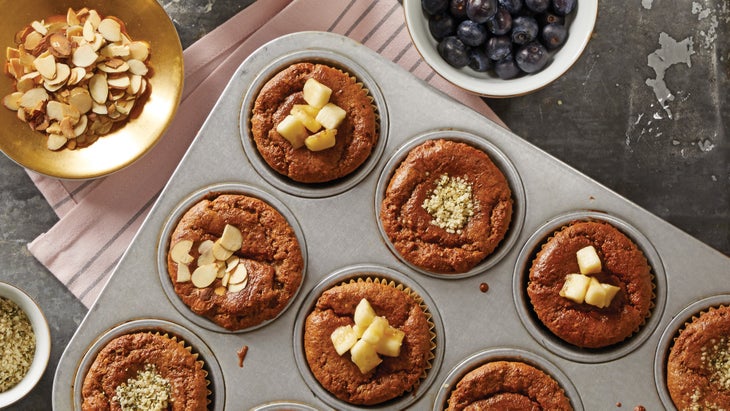 10. Almond Butter and Banana Muffins
These just might be the easiest muffins you'll ever make: Simply whiz in the food processor, stir in some add-ons and bake.
Get the recipe HERE