Clean Snacks For Busy People
Sweet and savory snacks that are come together in 20 minutes or less and can be made ahead and enjoyed later.
Heading out the door? Read this article on the new Outside+ app available now on iOS devices for members! Download the app.
When it comes to snacking, it can be hard to eat clean consistently. It's too easy to be tempted by cookies or a bag of chips at the supermarket and call it a snack (reward?) when hunger strikes and willpower is waning. That's why we've made it easier, with some of our all-time favorite snacks – both sweet and savory – that come together in 20 minutes or less and can easily be made ahead and enjoyed later.
10 minutes or less
Mocha Power Smoothie Recipe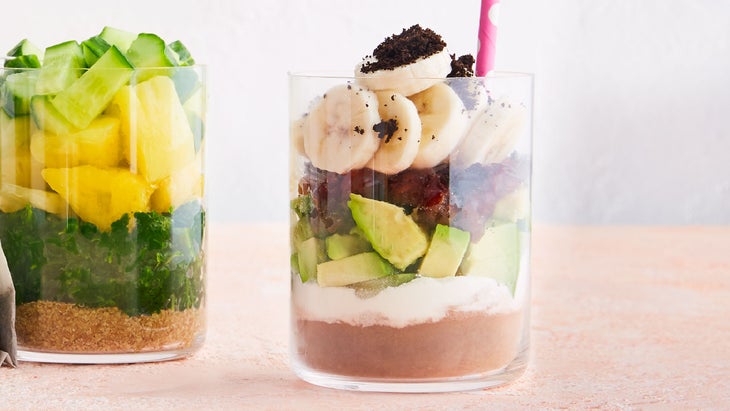 For a sweet and speedy pick-me-up, check out this rich and creamy banana and avocado smoothie. Get the recipe.
Easy & Budget-Friendly Ricotta Breakfast Toast Recipe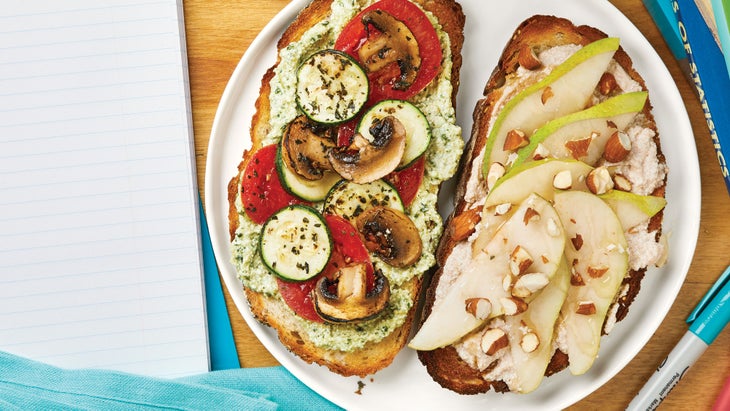 Just because we call it a "breakfast toast" can't stop you from enjoying this easy pear and ricotta recipe for a satisfying snack at any time of the day. Get the recipe.
15 Minutes
Seared Sesame Tuna Nori Wraps Recipe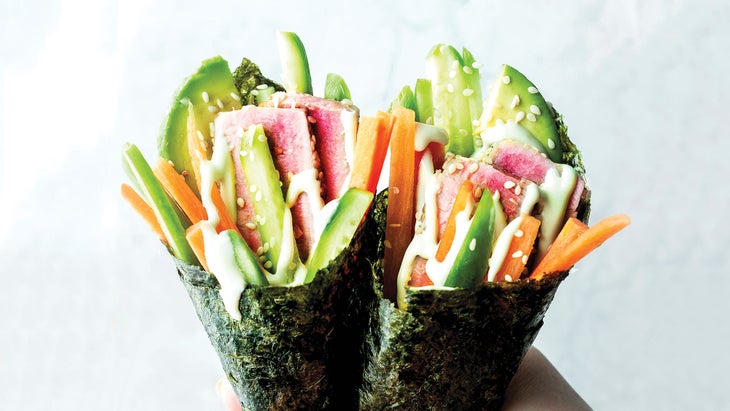 The fatty tuna and avocado in these deliciously decadent-tasting but super clean wraps keep you fuller for longer. Get the recipe.
Whole30 Green Goddess Deviled Eggs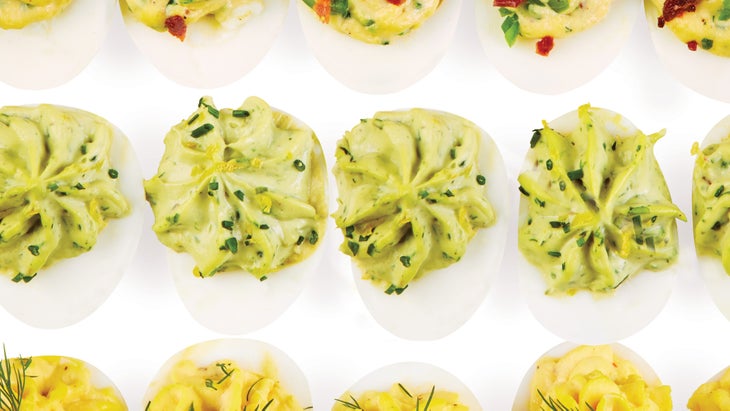 Eggs are among the most nutritious foods on the planet, containing all the essential amino acids our bodies need. This recipe gives deviled eggs a zesty twist with lemon, tarragon, parsley and chives. Get the recipe.
High-Protein White Bean & Roasted Red Pepper Toasts with Avocado Recipe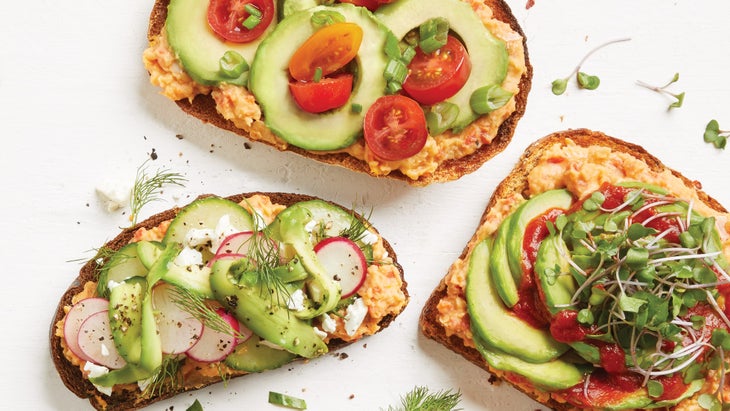 This savory bean spread is the perfect creamy, high-protein layer between toast and fresh avocado. Get the recipe.
20 Minutes
Whole30 Harissa Tahini Dip Recipe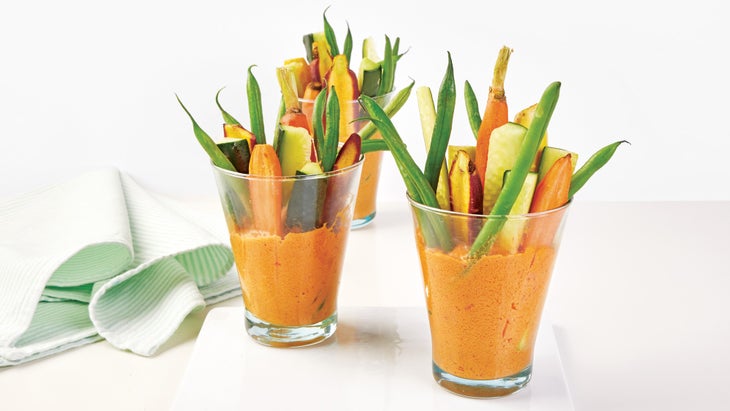 Breathe new life into snacking on veg and dip with this rich tahini dip flavored with harissa, an Arab chile paste. Get the recipe.
Herbed Parmesan Popcorn with Brazil Nuts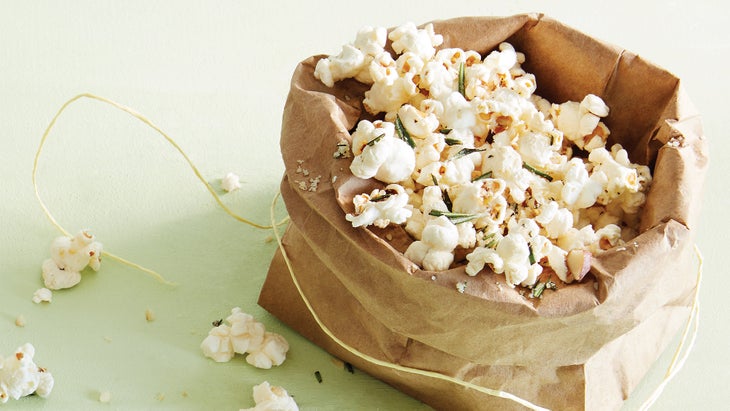 Whole-grain high-fiber popcorn makes for a healthier alternative to chips. This recipe flavors them with an addicting Parmesan, rosemary and garlic blend. Get the recipe.
Salmon Rillettes Recipe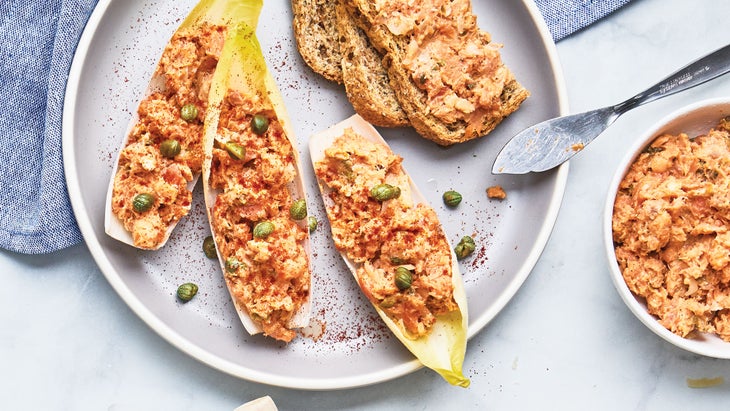 Dip your crackers into something new with this flavorful rillette made with canned and smoked salmon. Get the recipe.
Make-Ahead
Garlic Parmesan Roasted Garbanzo Beans Recipe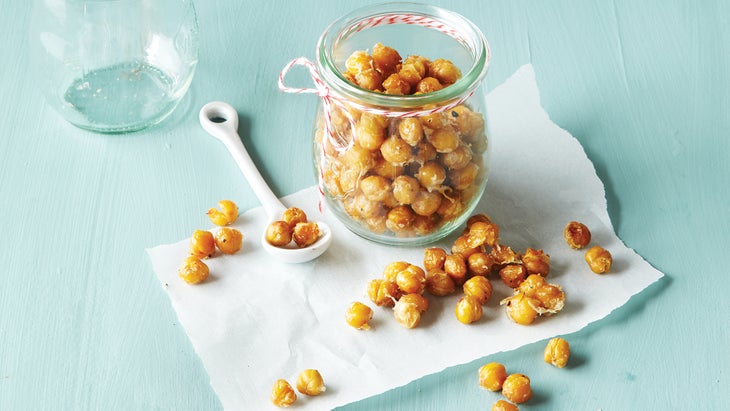 Can you tell we love roasted chickpeas at CE? Keep salty snacks always on hand with this recipe using Parmesan cheese and a longer roast time for crunchier beans. Get the recipe.
Crispy Apple Chips Recipe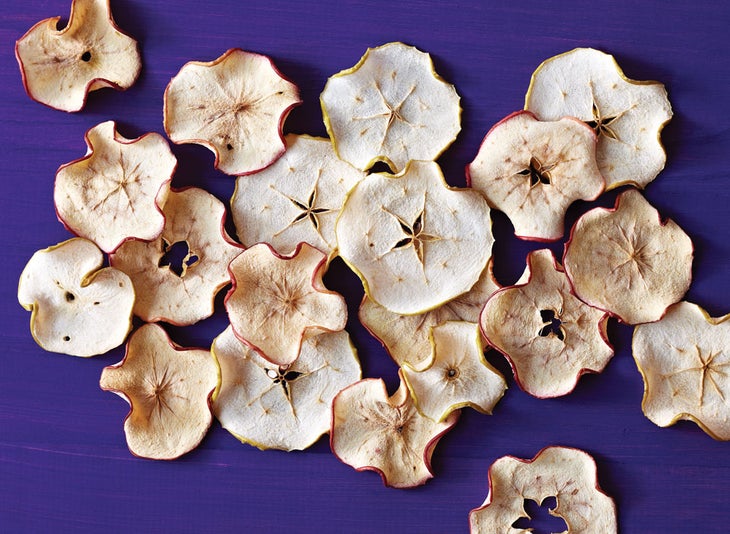 Enjoy this one-ingredient recipe hot out of the oven, or bake in advance for a sweet snack that keeps for 3 to 4 days. Get the recipe.
Gochugaru Collard Chips Recipe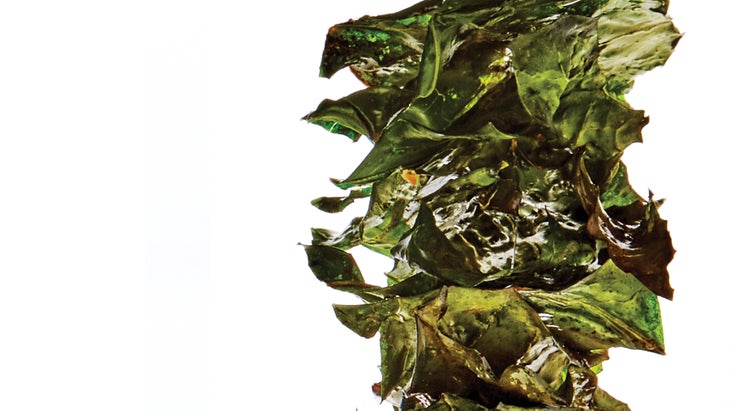 Chips get a healthy makeover in this recipe for crunchy collard greens with a Korean kick from gochugaru chile powder. Get the recipe.