Go Vegetarian for a Day: Your Full Menu
Taking the plunge into plant-based eating doesn't have to mean going meatless full-time. In our inaugural column, we're showing you mouthwatering ways to go without for just one day a week.
Heading out the door? Read this article on the new Outside+ app available now on iOS devices for members! Download the app.
Welcome to the new way to go veg. It's not about labels or restrictions, but rather about embracing fresh, flavorful meals where plant foods like fruits, vegetables and whole grains can really shine.
We know that plant-based diets have proven advantages to both our health and the environment – including a reduced risk of heart disease, diabetes and cancer as well as obesity. And the impact on the environment is astounding – according to a 2003 report published in The American Journal of Clinical Nutrition, the production of one kilogram of animal protein (while also taking into account the water required for forage and grain production), uses about 100 times more water than for one kilogram of grain protein.
But you don't have to overhaul your diet completely – we prefer to take a "reducetarian" approach, where you reduce your meat consumption to the degree that works for you. That could be one meal, a couple of meals or a full day a week. And, to provide inspiration, we're featuring a day's worth of meals that won't make you feel like you're missing a thing.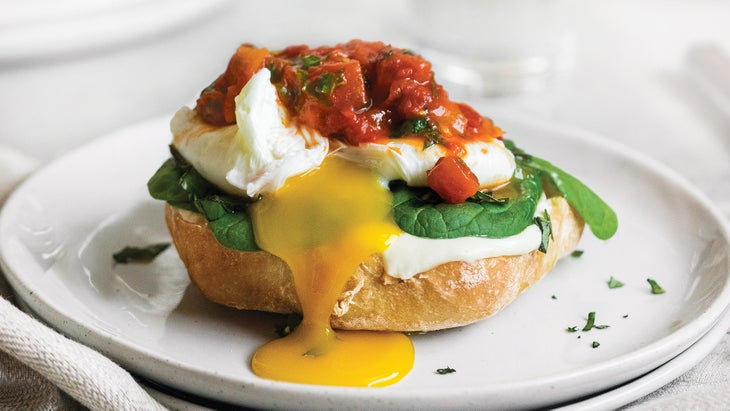 Breakfast: Mediterranean Eggs Benny
You can use any type of mozzarella on these eggs Benny – fresh, hard or a smoked variety. Or you can skip the dairy and use a soft nut cheese.
Get the recipe: Mediterranean Eggs Benny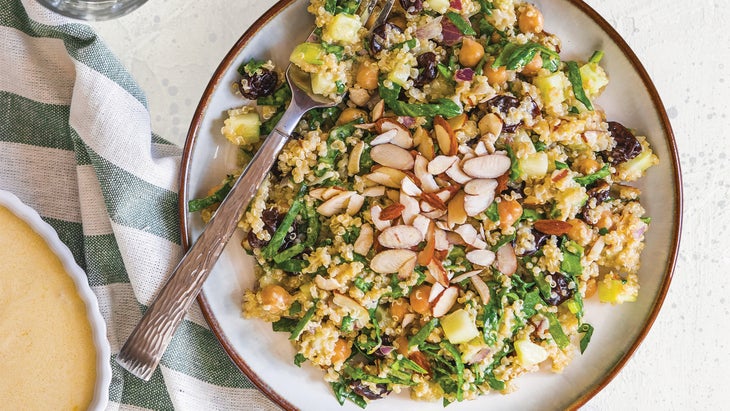 Lunch: Not-Your-Average Quinoa Salad with Cherries & Creamy Vinaigrette
Make this ahead and have lunch on hand for several days – simply refrigerate salad and dressing separately and combine in the morning or right before eating.
Get the recipe: Not-Your-Average Quinoa Salad with Cherries & Creamy Vinaigrette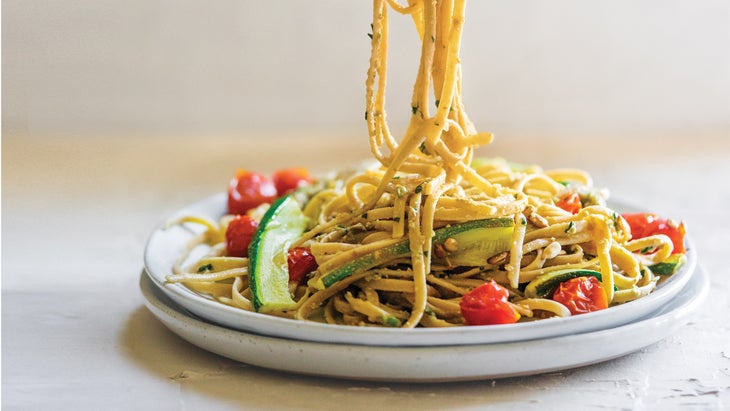 Dinner: Roasted Vegetable Linguine with Zucchini & Sunflower Pesto
Our fresh take on pesto uses roasted zucchini and toasted sunflower seeds for maximum flavor.
Get the recipe: Roasted Vegetable Linguine with Zucchini & Sunflower Pesto