The Healing Power of Berries
Why summer's most fabulous fruits are 
the right pick for 
a jolt of health.
Heading out the door? Read this article on the new Outside+ app available now on iOS devices for members! Download the app.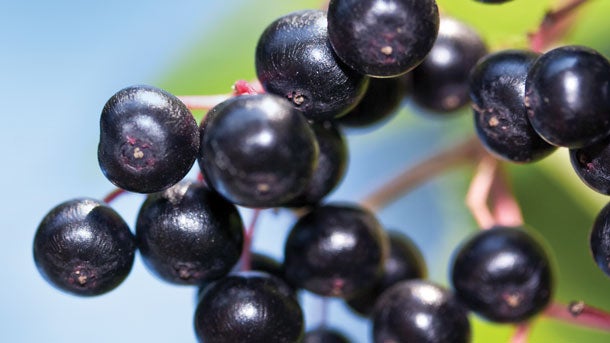 1. Elderberry extract
Native Americans have long battled fever and joint disorders with elderberry, and among its modern medicinal uses are combatting colds and healing headaches with tea made from the leaves. One study from the Journal of Internal Medicine Research found that this hero shrub also helps fight the flu, concluding that elderberry extract "seems to offer an efficient, safe and cost-effective treatment for influenza." Talk to your health-care provider about taking an elderberry extract supplement.
See also5 Immunity Boosters for Winter.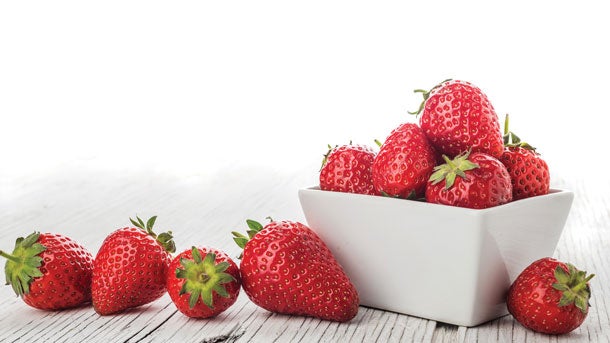 2. Strawberries
These heart-shaped berries can help your heart, too, according to a new study published in The Journal of Nutritional Biochemistry. After just a month of supplementing their diets with 500 grams (about 3 cups) of strawberries daily, healthy volunteers had a noticeably lower risk of cardiovascular disease. That's because of the fruit's positive impact on the lipids profile, the authors explain. "Strawberry consumption beneficially influenced the lipid profile by significantly reducing total cholesterol, low-density lipoprotein cholesterol and triglycerides levels," they write. While study participants consumed 3 cups of strawberries daily, adding even a cup or two of berries a day to your salads, oatmeal or smoothies will still help you reap some of their heart-healthy benefits.
Learn more about how to select and prep strawberries.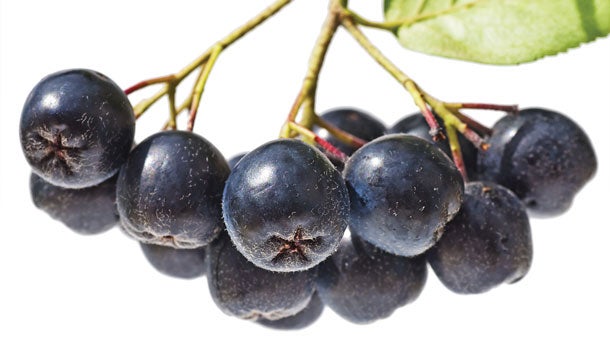 3. Chokeberry extract
It may be a hard name to swallow, but chokeberry is chock-full of properties that seem to power down pancreatic cancer, according to a study published in the Journal of Clinical Pathology. Researchers found that treating pancreatic cancer with a combination of chemotherapy and chokeberry extract was more effective than chemo alone in stopping the growth of cancer cells. It's a process called apoptosis that appears to be unique among antioxidant-rich fruits and vegetables, and chokeberry seems especially promising in this ability to trigger the death of cancerous cells. You can find the extract on store shelves, but check on chokeberry with your doctor first.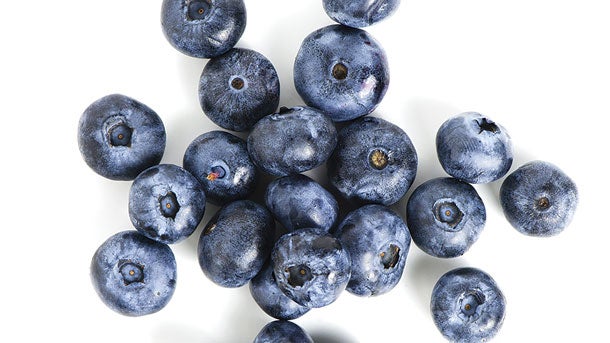 4. Wild blueberries
The news on blues? They crush free radicals and inflammation, thanks to their antioxidant and anti-inflammatory properties. As the United States Department of Agriculture (USDA) reports in an overview of the latest health benefits of blueberries, the fruit can also help your brain perform better by maintaining memory function and preventing cognitive degeneration. Furthermore, women appear to be able to reduce their risk of heart attack by 33% by consuming blueberries, which are also beneficial to your digestive and immune systems. Cancer prevention and weight control are other reasons to rinse a pint of freshly picked baby blues.
See alsoBlueberry Lime Cobbler with Cornmeal Biscuit Topping.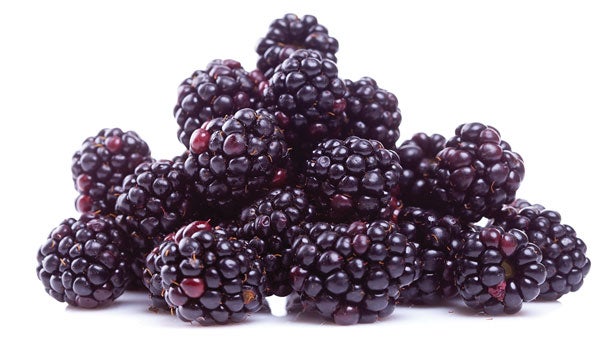 5. Black raspberries
You can count on black raspberry to show up on the menu of ice-cream stands this summer, and now it seems you can count on the fruit to help fight colon cancer, too. A study published in Nutrition and Cancer led by Ohio State University revealed that the antioxidants found in black raspberries can reduce the rate of malignant tumors. In fact, black raspberries seem to be 40% more powerful than other berries in delivering the cancer-prevention punch. "This suggests that berries bind up a good portion of free radicals, preventing them from causing damage in the body," said study co-author Gary Stoner, PhD, in a press release. Add black raspberries to whole-grain cereal, smoothies, yogurt or salads; or simply pick and pop them in their natural form.