The Picky Eaters' Holiday Meal
Allergen-friendly meets family-friendly in this lineup of holiday recipes. Free of gluten, grains and dairy, these dishes will satisfy even the most particular (ahem: fussy) of family members while accommodating common dietary restrictions, from plant-based to Paleo.
Heading out the door? Read this article on the new Outside+ app available now on iOS devices for members! Download the app.
Your Holiday Game Plan
A truly successful meal starts with a solid plan. Here's what we recommend making ahead.
2 to 3 months ahead:
3 weeks ahead:
Purchase all nonperishable ingredients
Order a turkey
1 week ahead:
3 days ahead:
2 days ahead:
Season turkey and keep covered in fridge
Wash and prep all vegetables; store separately in containers
Make cauliflower ricotta and béchamel for Butternut Squash Lasagna
The day before:
The morning of:
The day of:
Roast turkey, prepare jus and assemble/finish remaining dishes
Accommodate Nearly Any Restriction
Throwing multiple dietary restrictions into Thanksgiving planning can send even the best cooks into a tailspin.
Choose the right mix of dishes and you can make anyone feel comfortable and satiated at your holiday table.
Vegan
No need to add a faux turkey substitute for vegan guests as long as there's a hearty dish filling enough to be an entrée. Our Butternut Squash Lasagna with Cashew Cauliflower Béchamel and Harvest Salad with Roasted Grapes & Pistachios provide options, or try making your own appetizer platter using plant-based nut cheeses.
Dairy-Free
All the recipes in this section are dairy-free (that makes it easy!). Vegan butter, like Miyoko's Creamery, is a great option to have on hand for spreading onto rolls (if serving bread). In general, cashew or hemp milk can replace whole milk in savory dishes, while almond or oat milk works well with sweets. To replace heavy cream, try coconut milk.
Gluten-Free / Grain-Free / Paleo
We've avoided using grains in this meal, so all the recipes are entirely gluten-free, grain-free and Paleo. Most supermarkets stock a variety of gluten-free and grain-free specialty breads for making turkey stuffing or serving at the table, if you wish. And if you're still looking for sides that fit the picky-eater bill, visit cleaneating.com/holidaysides.
The Recipes
Butternut Squash Lasagna with Cashew Cauliflower Béchamel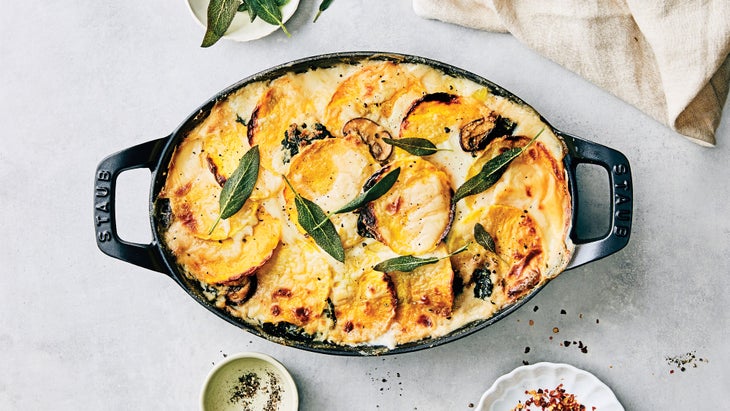 Get the recipe here.
Salted Caramel Cashew "Cheesecake"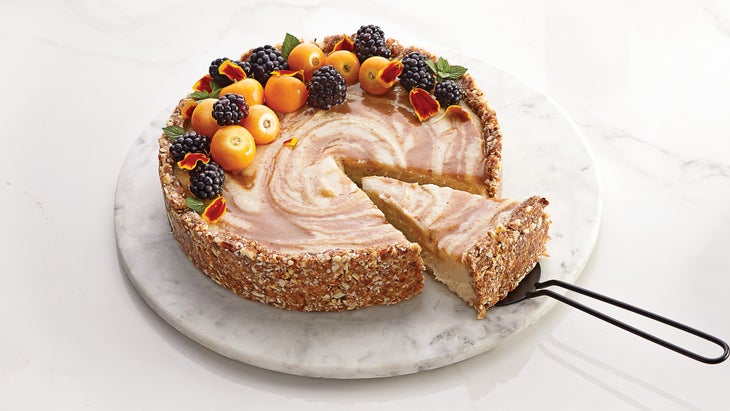 Get the recipe here.
Whole Roasted Cauliflower with Pomegranate Tahini Sauce, Raisins & Hazelnuts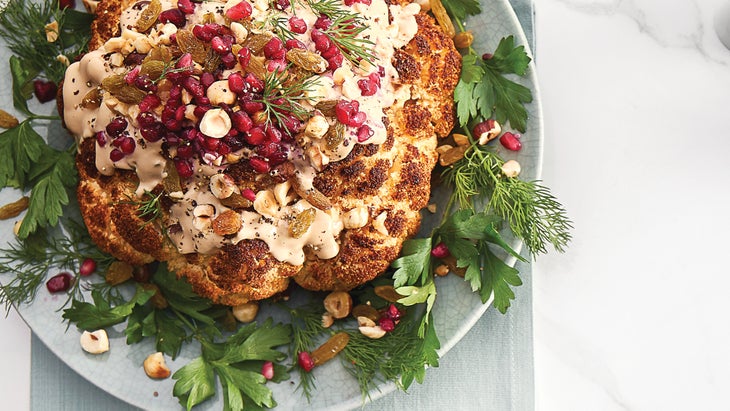 Get the recipe here.
Grain-Free Pumpkin Whoopie Pies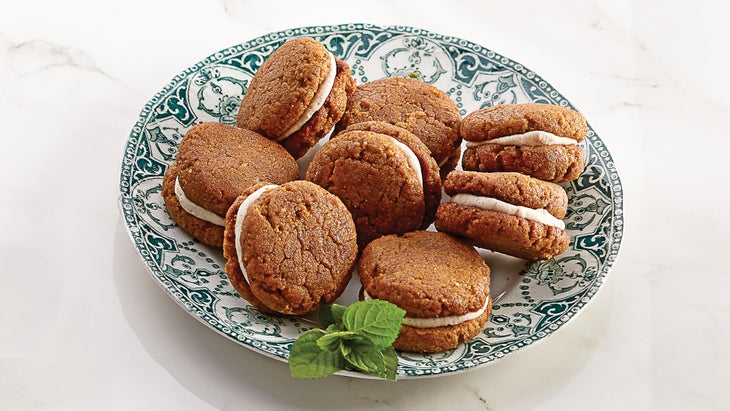 Get the recipe here.
Orange Marmalade Roast Turkey & Grain-Free Jus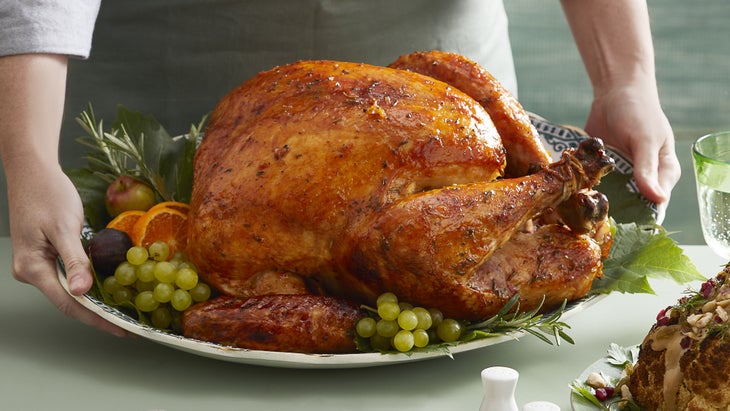 Get the recipe here.
Roasted Brussels Sprouts with Crispy Shallots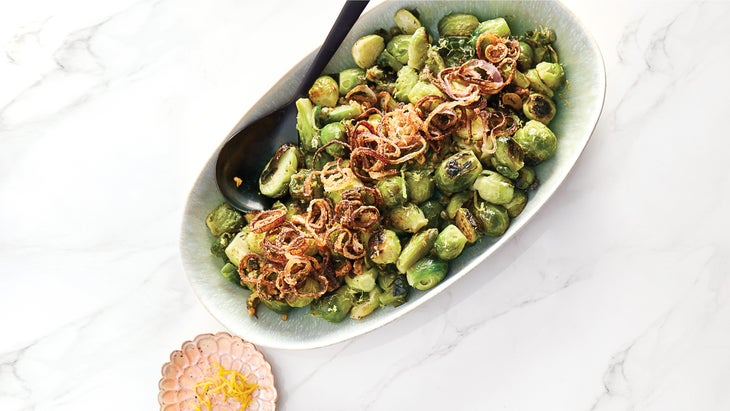 Get the recipe here.
Harvest Salad with Roasted Grapes & Pistachios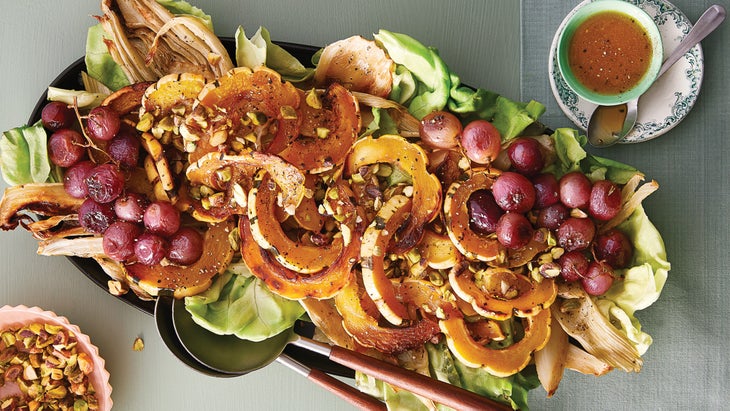 Get the recipe here