Conversation with a Food Blogger: The Spunky Coconut
In this column, we're interviewing the tastemakers, foodies and chefs that are dominating the web. Here are just a few of our favorite food bloggers. This week: Kelly Brozyna of The Spunky Coconut.
Heading out the door? Read this article on the new Outside+ app available now on iOS devices for members! Download the app.
The Spunky Coconut is a gluten-free, dairy-free, paleo blog packed full of delicious good-for-you recipes. Kelly believes in eating healthy "real" food and proves that dessert can be just as nutrient dense as a pot roast. Kelly began studying nutrition back in 2004, and it wasn't until removing gluten, dairy and refined sugar from her diet that she began to notice the benefits in her overall health as well as the positive changes in the health of her family. Based out of Southern California, Kelly has been blogging since 2008 and has published four amazing cookbooks to date. If you haven't picked up her latest cookbook Dairy Free Ice Cream…what are you waiting for?
What is your favorite meal of the day?
Breakfast is my favorite meal of the day, but we don't always eat it in the morning. We often have breakfast food for dinner and pancakes with bacon are my favorite.
What's an ingredient that you just can't live without?
Hard to choose just one! Probably coconut oil.
If you were stranded on a deserted island, what two spices would you need to have with you?
Onion powder and garlic powder.
Where is your favorite place to shop for ingredients?
You're a popular food blogger with thousands of followers, but is there a food blog that you follow?
As a health conscious food blogger, do you still treat yourself to guilty pleasures?
It's not unhealthy, but my Mini Boulder Cream Doughnuts are my guilty pleasure because they remind me of the unhealthy ones I used to eat.
What's your favorite late-night snack?
Kale chips or plantain chips.
What are the biggest challenges and greatest rewards of being a food blogger?
Sometimes creating a recipe is more difficult than I imagine it will be, but, when I finally get it, it's thrilling. But healing my family through food is the biggest reward!
Do you have any recipes that stand out for being epic fails?
I made A LOT of egg-free pumpkin pie flops before I finally nailed it.
What's next in your career?
I may have another cookbook up my sleeve.
Finally, can you share just one of your favorite recipes?
Every time I asked my blog readers what chocolate recipe they couldn't live without, at least one person said hot chocolate. I think hot chocolate is like Mom's chicken soup—pure comfort.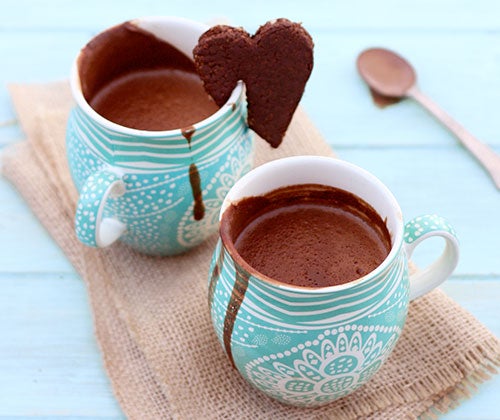 Molten Chocolate (Gluten Free, Dairy Free, Soy Free)
Makes 2 large or 4 small portions
Ingredients:
4 large, soft, pitted Medjool dates
3 oz. dark chocolate, melted
1 cup canned full-fat coconut milk
1 vanilla bean, split lengthwise and scraped
1 & 1/4 cups unsweetened almond milk
Directions:
In a blender, purée the dates, melted chocolate, coconut milk, and contents of vanilla bean until completely smooth. Leave the mixture in the blender.
Add the almond milk to the chocolate purée in the blender. Purée again until smooth.
Refrigerate the mixture for chocolate milk, or serve it hot for molten chocolate.
Alexis Nilsen has a blog called Cow Crumbs.This princess is filling her paper bags with wholesome good-for-you ingredients, proving one recipe at a time that gluten-free can be so much more than rice flour and tapioca starch.