These Asian Vegetables Will Breathe New Life Into Your Cooking
Skip basic broccoli and common cauliflower – we're introducing you to an array of diverse veggies that offer new flavors, much-needed nutrients and inspiration that'll change your cooking.
Heading out the door? Read this article on the new Outside+ app available now on iOS devices for members! Download the app.
Dining on the same ol' vegetables week in and week out can get boring. It's time to freshen things up, both in your fridge's produce drawers and your recipes. To find some new inspiration and ideas, we turned to chef Christine Ha, owner of the buzzy Houston restaurants The Blind Goat and  Xin Chào for some Asian vegetable shopping and cooking advice. 
Ha, a Master Chef champion and author of the bestselling cookbook Recipes From My Home Kitchen, shares some of her longtime favorite veggies plus some new-to-her Asian market finds with details on how she cooks them at home and in her restaurants.  From choy sum to enoki mushrooms, let's get shopping (and eating)! 
Water spinach (Morning glory or rau muong)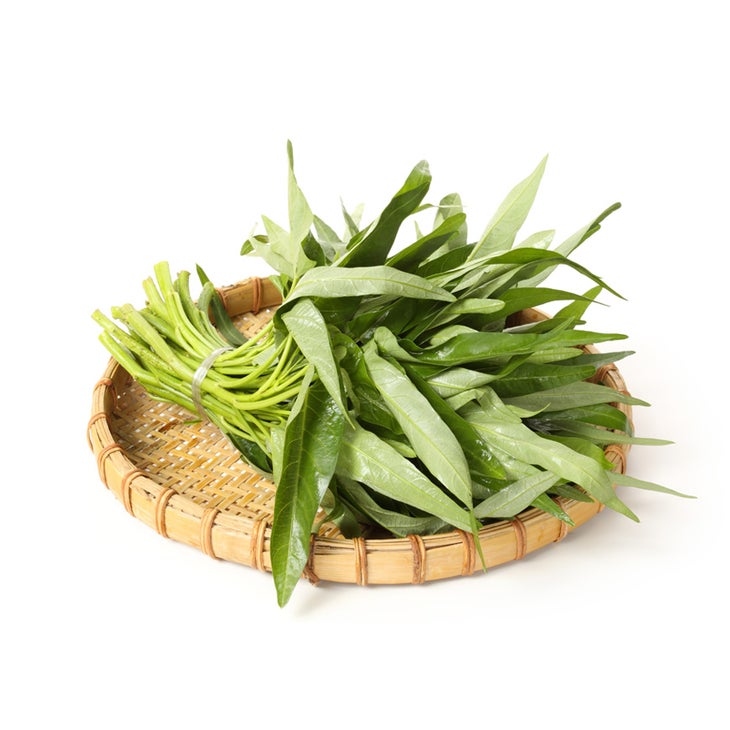 "Rau muong is one the most underrated vegetables," says Ha. "It's inexpensive, but when cooked well, it offers great texture. The stems act like straws, soaking up whatever you cook them with. I like to sauté it with some garlic, shallots, fish sauce, sesame oil, and a little chile pepper for heat." 
Look for bunches of the leafy vegetable with slender arrow-shaped leaves and long, hollow stems in markets that cater to southeast Asian shoppers. Water spinach offers a neutral flavor like spinach, but with a touch of acidity. Rich in vitamin A and iron, the real draw is the texture – the hollow stems deliver a succulent crunch while the leaves have likable, slippery texture once cooked. 
If the stems are particularly thick, you may want to slice them thinly and stir fry them first before adding the tender leaves. Be sure to wash water spinach in a big bowl of cold water to remove any mud before cooking. 
Choy sum (Chinese flowering cabbage)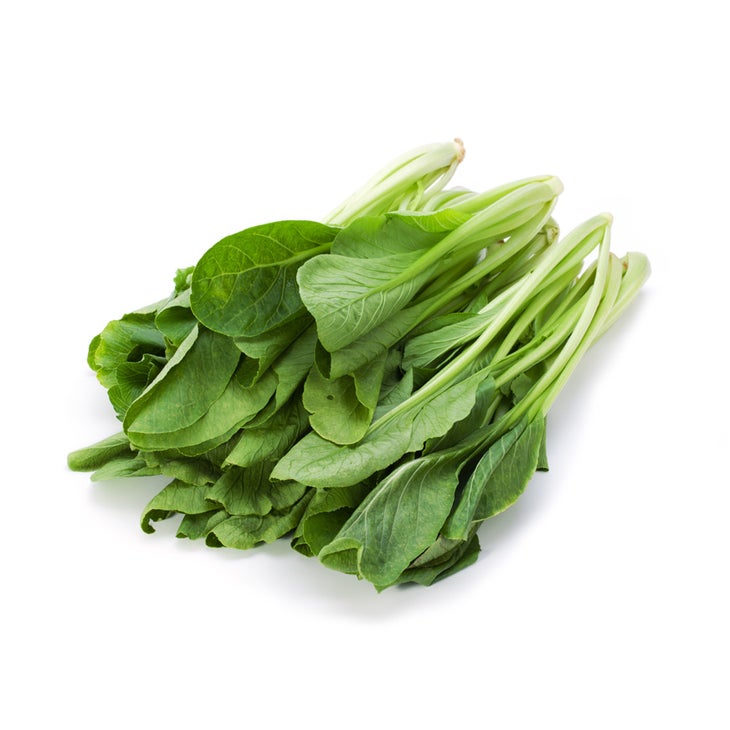 Part of the brassica family, choy sum comes in bunches with slender light green to white stems and delicate, rounded leaves that taste a bit like Swiss chard. Bunches will sometimes sport small clusters of white flowers at the tips. You'll want to skip bunches with yellow leaves, as these tend to be bitter. 
Ha serves choy sum as a healthy side dish along meat and rice dishes. "It's another great Asian green that, like morning glory, cooks quickly and absorbs flavors well. I like to stir-fry choy sum with sesame oil, garlic, oyster sauce and soy sauce." 
Thai basil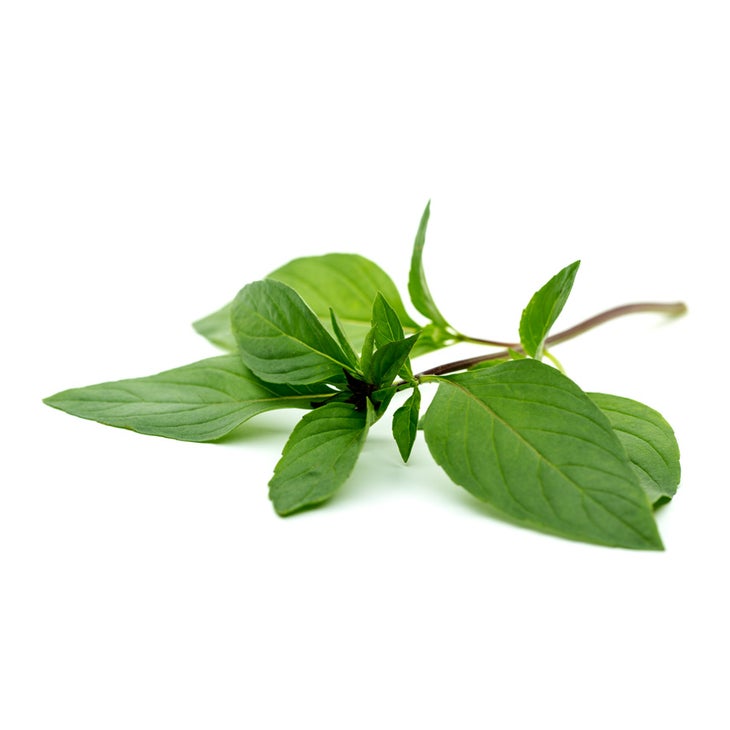 Native to Southeast Asia, this easy-to-grow herb has small green leaves and beautiful purple stems. "It smells more floral than Italian basil and packs a peppery, stronger flavor," shares Ha. "It's good with seafood dishes, tucked into whole steamed fish and sprinkled over steamed clams. At The Blind Goat, we add it to soft shell crab and garlic noodles. Since it's a slightly heartier plant, it holds up better when you cook it. Thai basil is easy to grow in pots, so I always have it growing, along with cilantro and mint. I use this trifecta of herbs in everything from salads to DIY spring rolls. They're not just garnishes." 
You can grow your own Thai basil at home, indoors or out in your garden. Or, you can find it at your local grocery store. Popular retailers like Whole Foods sell fresh packaged Thai basil leaves; in place of fresh, you can also shop for dried ground versions.
Daikon radish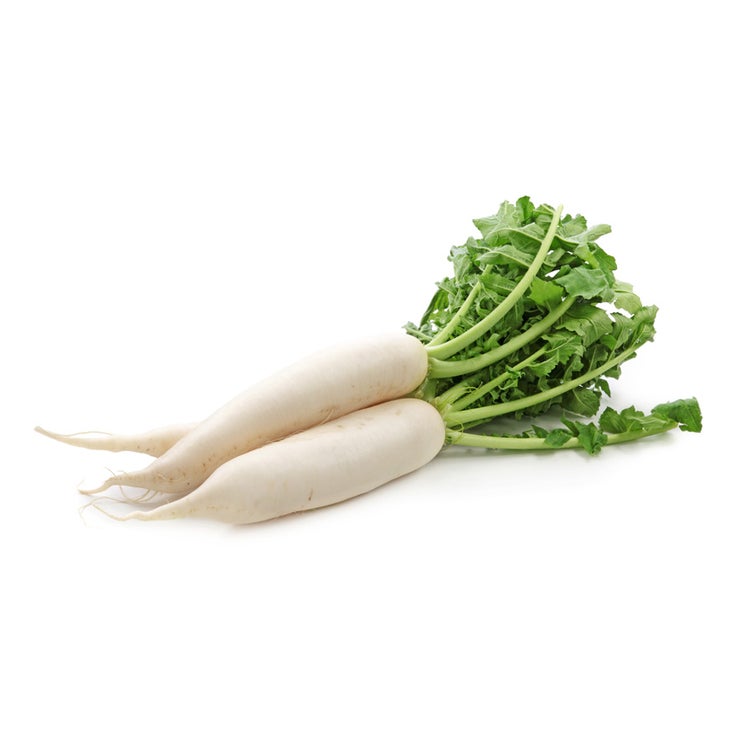 This fat, white winter vegetable looks like a very thick white carrot on steroids. Daikon is Japanese for "big root," and it's hard to deny that this radish variety lives up to its name! It's less peppery than your common red radishes; daikon radishes have a tangy flavor that's similar to turnips but milder. 
"It's half of the quintessential Vietnamese combo of quick-pickled carrot & daikon (đồ chua) that we use on báhn mi sandwiches and noodle bowls. But don't stop at raw," advises Ha. She adds diced daikon to Korean-style beef soups and stews where the root vegetable softens as it cooks and adds a subtle sweetness to the broth. "Daikon mellows when you cook it and the juicy texture of it cuts the richness and fattiness of dishes like oxtail soup." 
Enoki mushrooms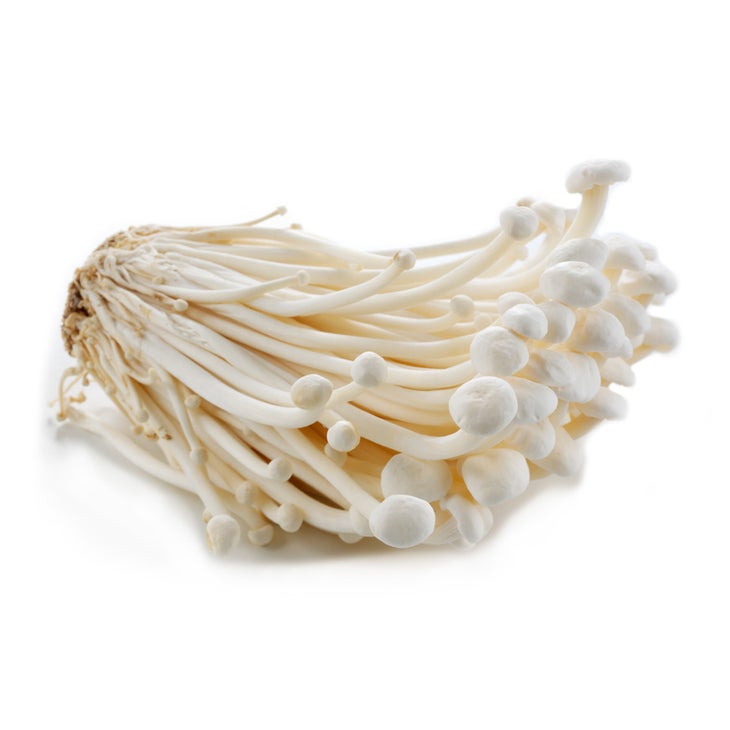 These delicate white mushrooms with long, spaghetti-thin stems and tiny caps are sold in clusters in small packages at Asian markets and some grocery stores. Before using them in your kitchen, be sure to trim the base – it can sometimes still have soil attached – and wash them them thoroughly.  
"I like enoki mushrooms for their crunchy texture and mild taste. If you're eating low-carb, you can add enoki mushrooms to soups in place of noodles. At Xin Chào, we garnish our Five Fungi Congee with them. They have a very subtle flavor and barely need to cook, so just throw them into dishes at the very end," recommends Ha. 
Korean sweet potato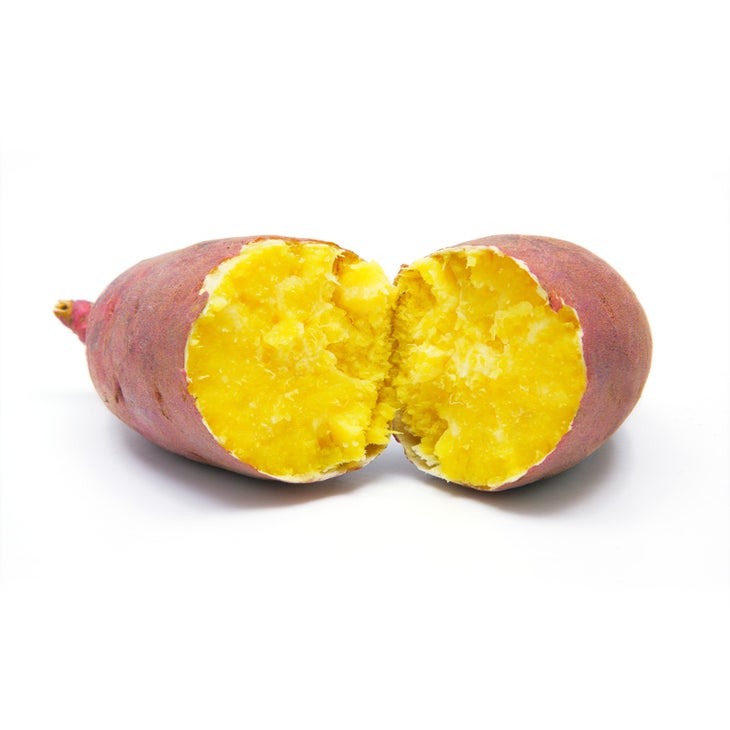 Also called Japanese sweet potatoes, these reddish-purple skinned tubers have an ivory flesh that becomes dry and starchy. It's closer in texture to roasted chestnuts than your typical potato skin once cooked. 
"I normally don't like sweet potatoes; the American ones I find too sweet, but Korean sweet potatoes are somewhat smaller and have a delicious not-too-sweet flavor," says Ha. She recommends cooking them in the microwave wrapped in a wet paper towel until tender. You can also swap the microwave for the grill: "They can also be wrapped in foil and thrown in the coals of a barbecue or campfire and roasted that way. I eat roasted Korean sweet potatoes as a filling snack or sometimes I cut them up raw and put them in chigae, Korean stew." 
Discover more ingredient inspiration and keep reading: