The 10 Best Energy Drinks to Fuel Your Workouts and Your Life
There's no denying that you get a jolt of caffeine with certain energy drinks, but you also get a heavy helping of sugar, artificial ingredients, and fake flavors. These options provide clean energy alternatives — and they're loaded with vitamins and minerals and functional ingredients.
Heading out the door? Read this article on the new Outside+ app available now on iOS devices for members! Download the app.
When's the last time you got through your day without a cup of coffee (or three) or some other beverage containing such stimulants as caffeine, ginseng, or guarana? If it's been a while, you aren't alone, because it looks like everyone's desperately searching for a little boost of energy these days: The global energy drinks market was valued at $45.80 billion in 2020 and is projected to more than double by 2031. 
But gone are the days where consumers blindly reach for whatever chemical-laden cans are on the shelf so they can power through a project with a looming deadline or increase their performance in the gym. Savvy, health-conscious consumers are looking for the cleanest forms of energy, alongside such other attractive ingredients as vitamins, minerals, and adaptogens — and, of course, they don't want sugar, calories, or GMOs, either.
We've rounded up 10 of the cleanest labels in energy drinks to help meet your health goals while still adding a little zing to your daily activities.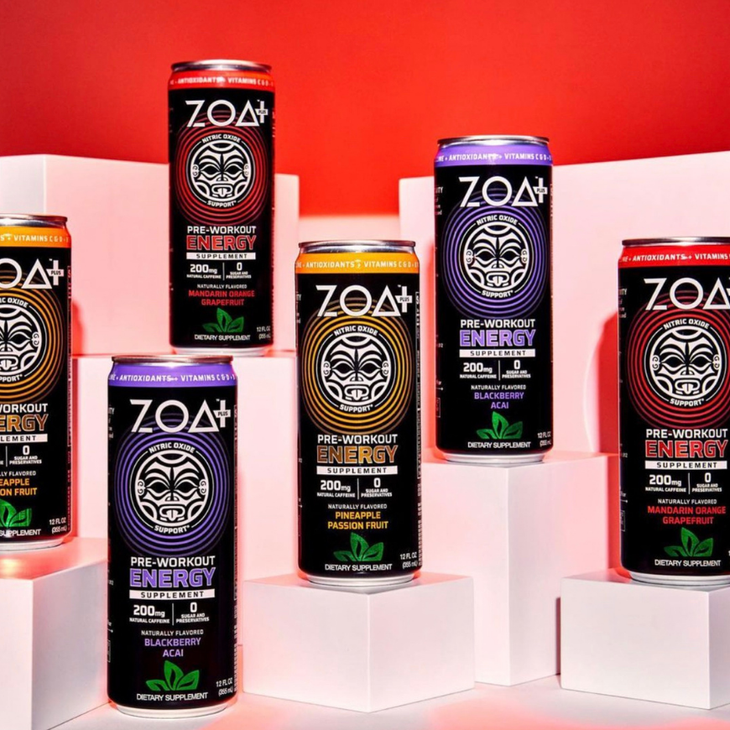 Sure, you could just expect a little pick-me-up action from your energy drink, but what if it could do even more to help support your healthy lifestyle? ZOA+ is a pre-workout energy drink brimming with vitamin C for immune support, B vitamins for mental focus, potassium and magnesium electrolytes to keep you hydrated, and 200 mg of caffeine from green tea and unroasted coffee beans. There's no sugar and it's only 15 calories.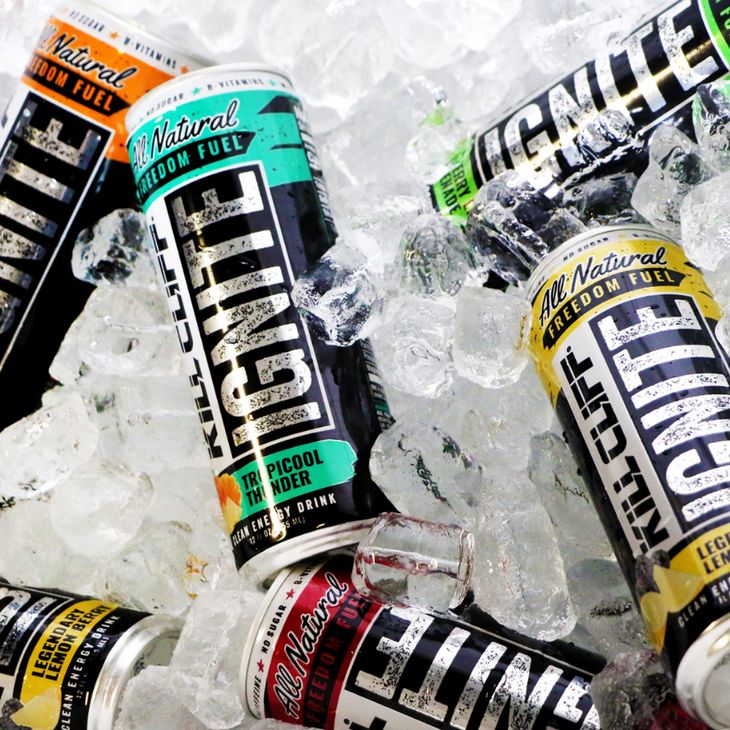 When you're looking for clean energy, look no further than Kill Cliff Ignite, a zero-sugar line of clean energy drinks containing B vitamins, electrolytes, and 150 mg of caffeine sourced from green tea. The brand was founded by a former Navy SEAL as a way to provide ongoing financial support to the Navy SEAL Foundation, so proceeds from every can sold will benefit that organization. The variety pack will give you a little taste of all their best flavors, including Smashing Citrus, Fruit Punch Knockout, and Legendary Lemon Berry.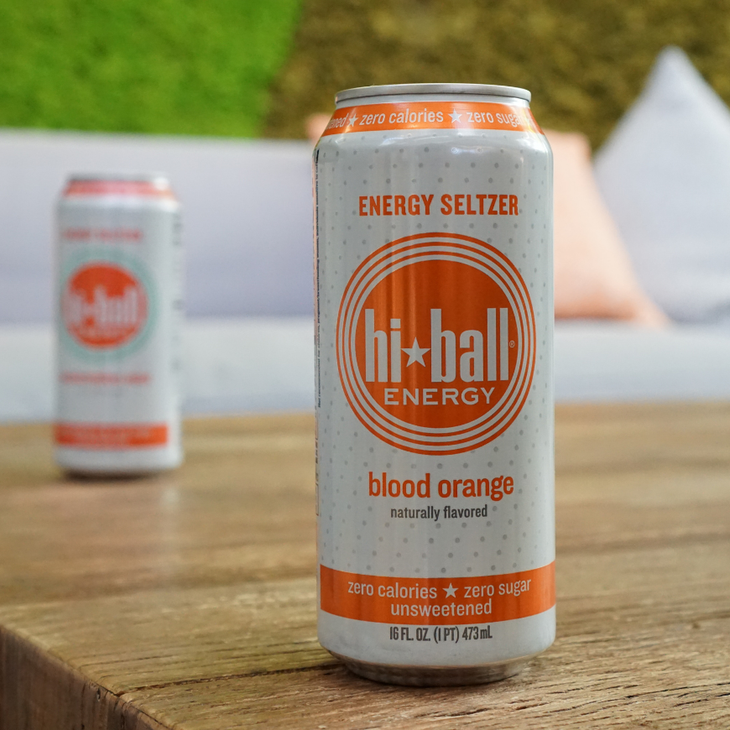 Seltzers are all the rage, and now they're infiltrating your energy drinks, too. When that mid-morning slump kicks in, fight back with a Hiball Energy Seltzer, sparkling water upgraded with infusions of organic caffeine (160 mg), organic ginseng, organic guarana, and B vitamins. The brand just introduced a new Blood Orange flavor to its no-calories, no-carbs, and no-sugar lineup, but don't snooze on the Watermelon Mint or Wild Berry options either.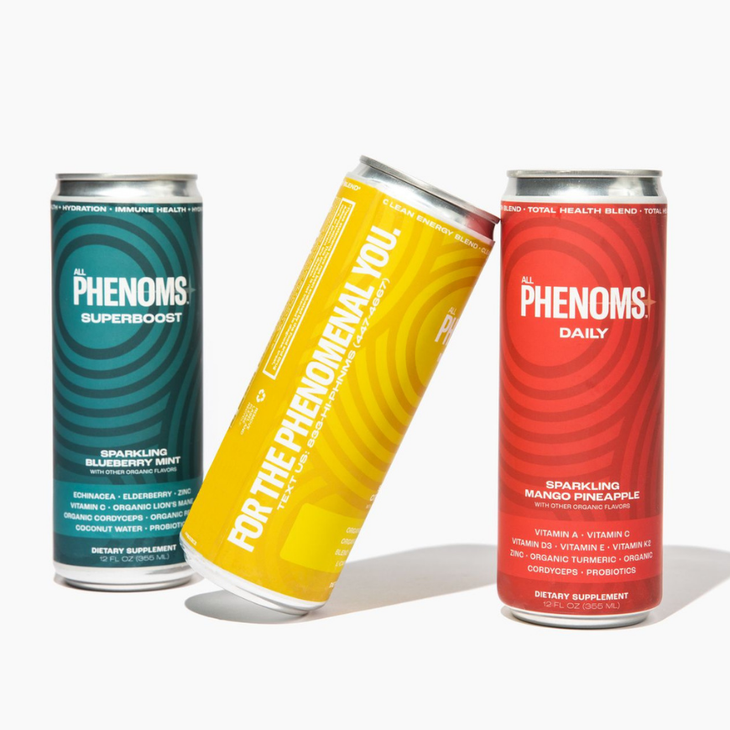 Not everyone needs 150+ mg of caffeine, which is why products like All Phenoms Motivate are emerging. This purified sparkling water is boosted with lemon juice and ginger, B vitamins, adaptogens (to support cognitive and nerve health) and nootropics (to increase focus), and a more manageable 80 mg of organic green tea extract — that's less than a typical cup of coffee, which means you won't be up all night regretting your choice in beverages.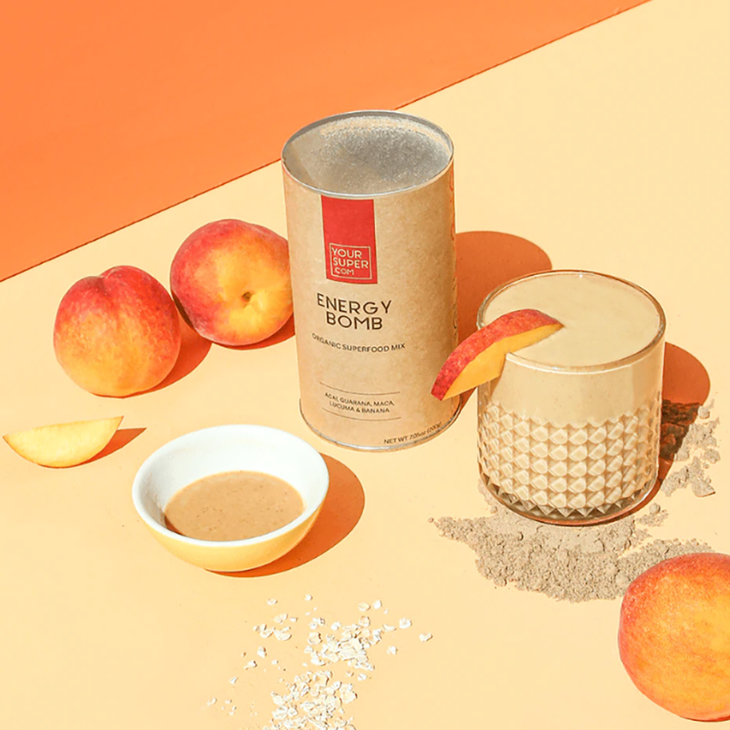 Just because you're living a coffee-free lifestyle, doesn't mean you don't need a little lift now and then. The Energy Bomb Mix from Your Super is an all-natural pre-workout booster made with guarana, a naturally caffeinated fruit that provides a more even burst of energy. With only six ingredients — including acai for antioxidants and maca, an adaptogen that can help boost energy and athletic performance — try mixing this into your next smoothie, yogurt, or protein shake.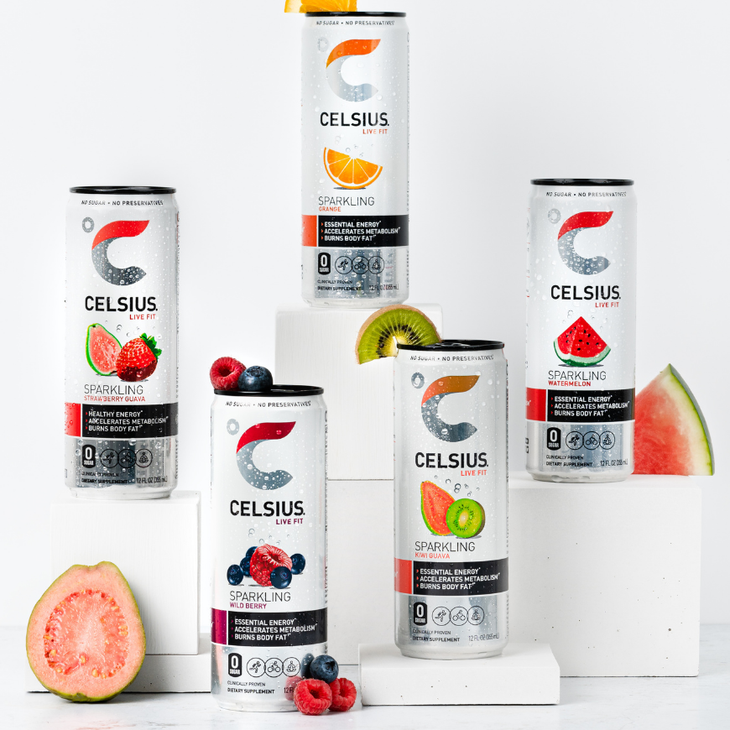 If you're embracing a "less is more" philosophy when it comes to nutrition, you'll be thrilled to know that Celsius is missing a lot of things you probably don't want to ingest: sugar, artificial flavors, colors, preservatives, aspartame, high fructose corn syrup, GMOs, and plant-based ingredients. So what's left? This vegan and kosher energy drink provides functional energy from green tea extract and guarana seed extract, plus additional metabolism-boosting ingredients like chromium and B vitamins.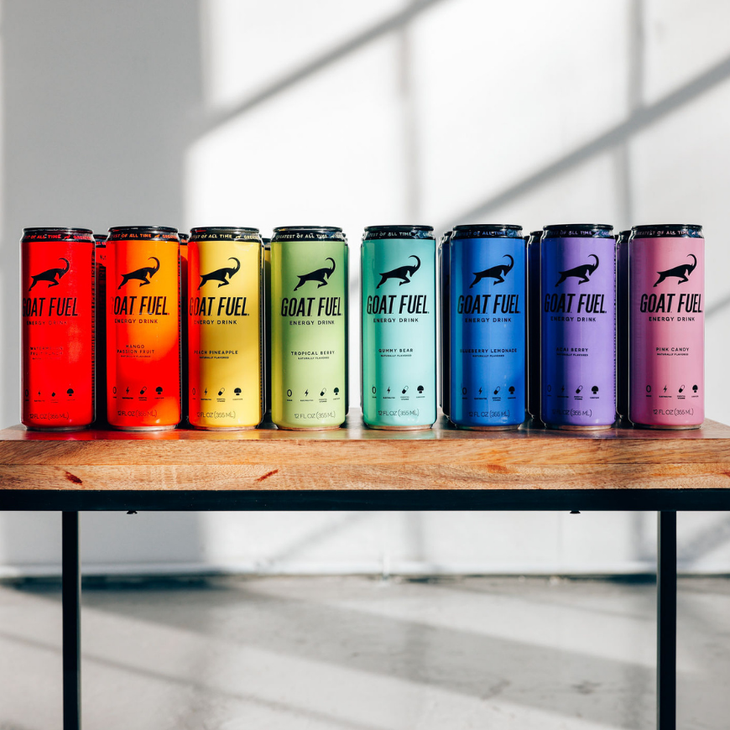 Drink like you're one of the greatest of all time with a can of G.O.A.T Fuel. Founded by NFL Hall of Famer and three-time Super Bowl champ Jerry Rice and his daughter, this brand is the first all-Black-owned beverage company in the energy space. Each of the eight fruity flavors contains cordyceps mushrooms (for improving oxygen utilization, increasing endurance, boosting immunity, and reducing inflammation), BCAAs, 10 essential vitamins, electrolytes, and natural caffeine that roughly equals the amount you'd find in two-and-a-half cups of coffee.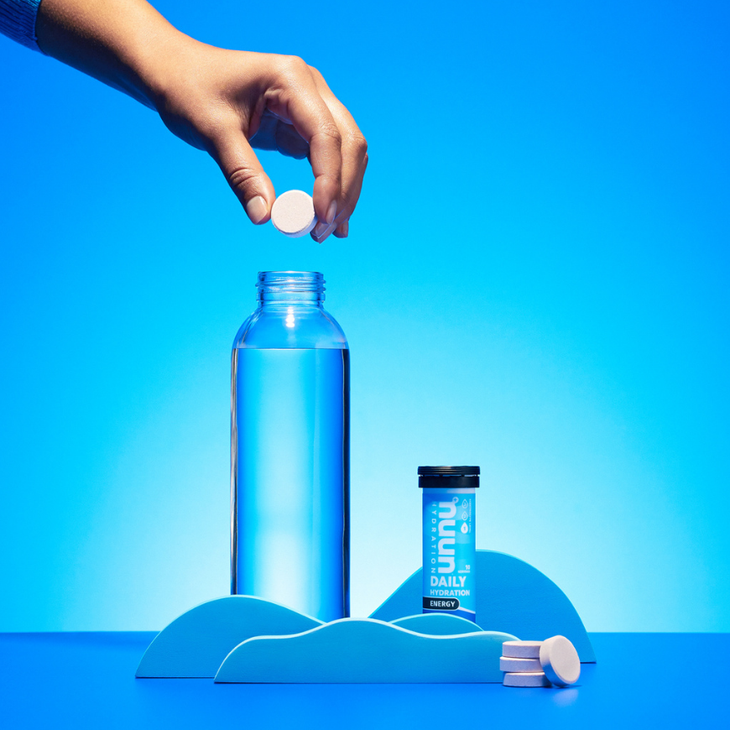 Instead of traveling to and from the office or gym with an energy drink in hand — or handing it over to a TSA agent when traveling — grab a Nuun Energy tablet from your bag and pop it into your bottle of water, then watch how it quickly transforms into a fizzy pick-me-up. The 80 mg of caffeine is derived from green tea, the ginseng will help improve your mental focus, and electrolytes will keep you hydrated. It dissolves instantly, and comes in such delicious flavors as Tropical Punch and Ginger Lime Zing.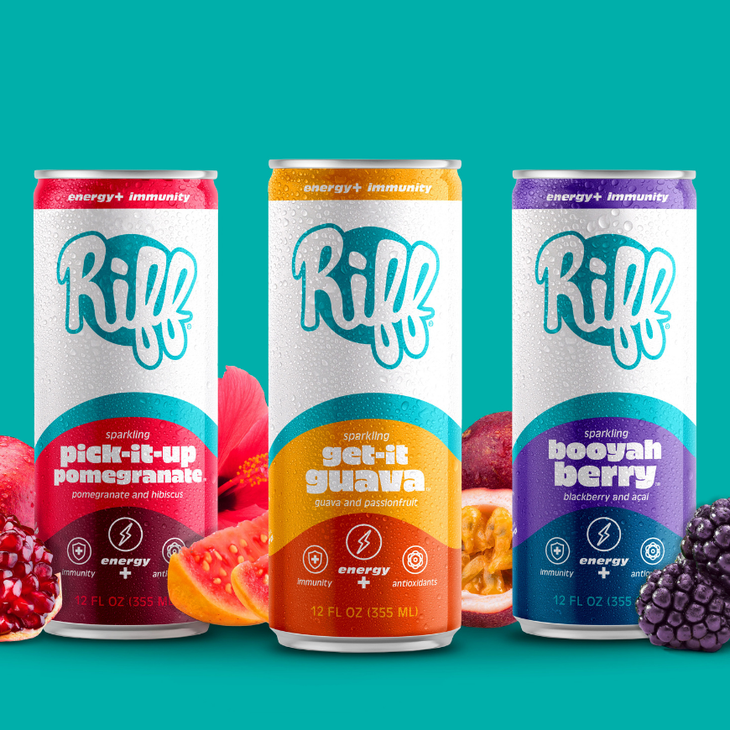 Leave it to a coffee company to know exactly how to make a sparkling energy drink brewed from nutritionally rich cascara (coffee fruit). Riff's certified carbon neutral and plant-powered energy drink contains your daily dose of vitamin C and 120mg of caffeine — but it tastes nothing like coffee. It uses natural cane sugar and real fruit juices for a clean label, and is free from GMOs, and artificial and synthetic ingredients.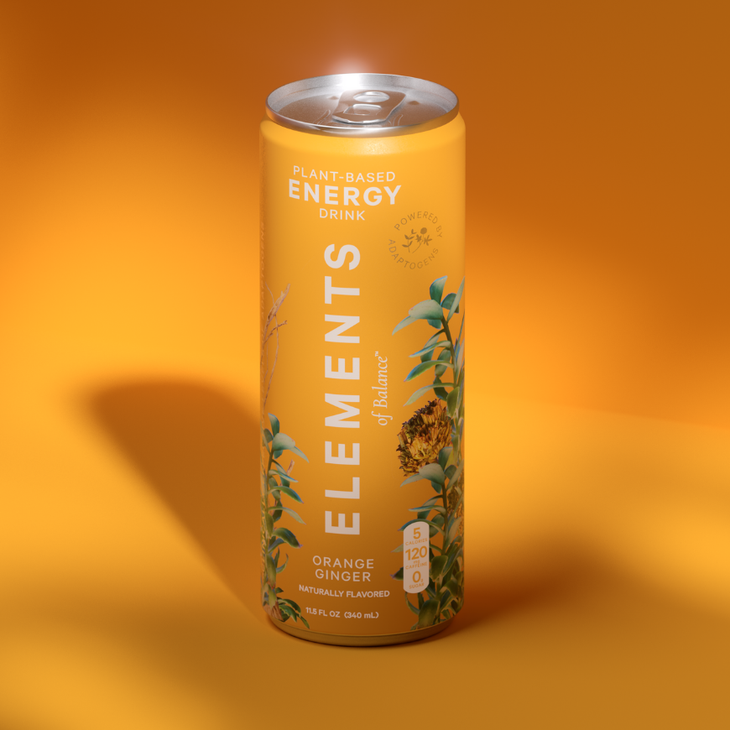 Nobody likes the jitters, which is why Elements of Balance leans on ginseng for jitter-free energy. You'll find 120 mg of green tea caffeine in its energy drink to increase alertness, 250 mg of rhodiola to boost energy, and 150 mg of ginseng to fight fatigue. It's gluten-free, vegan, Keto-friendly, non-carbonated and only has 5 calories. 
For more about drinks that offer a natural boost, keep reading: