Give A Mother's Day Gift That Gives Back
This Mother's Day, spend quality time with loved ones, enjoy an authentic cultural experience and opt for a gift that keeps on giving, all at once. Dietitian and Wellness Specialist Sapna Punjabi-Gupta will be hosting two online cooking classes featuring Indian eats. All proceeds will be donated towards COVID relief in India.
Heading out the door? Read this article on the new Outside+ app available now on iOS devices for members! Download the app.
If the special women in your life are fond of Indian cuisine, this Mother's Day weekend has a treat in store for you. Join Ayurvedic Practitioner and Wellness Specialist Sapna Punjabi-Gupta this May 8th and May 9th for two online cooking classes. It's a gift that does double duty: 100% of profits will be donated towards COVID-19 relief in India. Hostess Punjabi-Gupta will share her donation receipts online, so you can be sure every dollar is put to philanthropic use.
"My birth country, India, is in crisis right now," said Punjabi-Gupta to Clean Eating. India has had more COVID-19 cases in the last week than anywhere else in the world. Experts believe that the figures may be even higher than those reported by the Indian government. "Food and cooking are where I find my solace. I decided to channel my current sense of helplessness to create a Mother's Day fundraiser, for my motherland."
The classes, titled "Mumbai Misal," pay special tribute to Punjabi-Gupta's birthplace: Mumbai, India. The vegan and gluten-free menu features flavor-packed dishes and a complemental drink.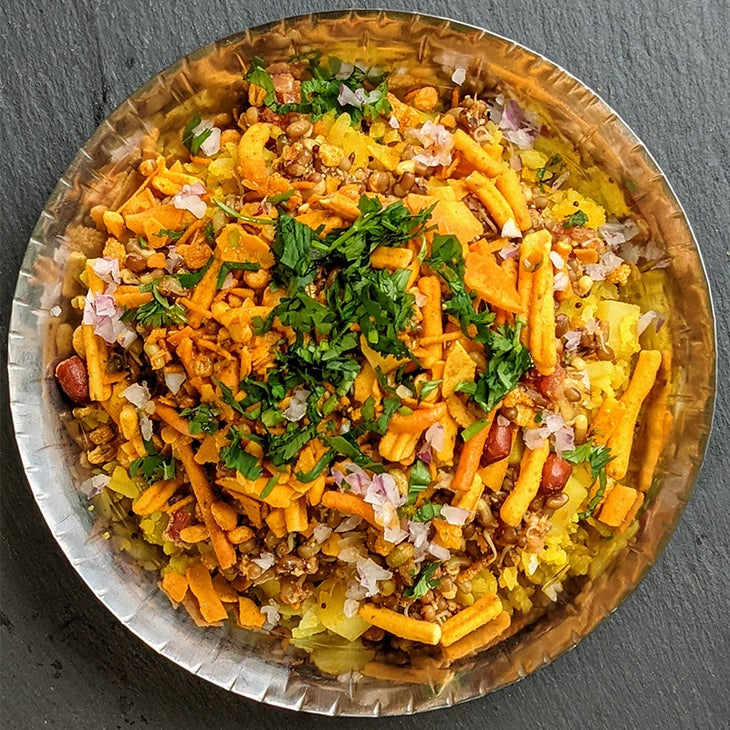 Kande Pohe: flattened rice flakes cooked with onions, potatoes and spices; a popular savory breakfast.
Spiced Matki Usal Curry: moth beans cooked in a unique spiced gravy; celebrates the regional tastes of Maharashtra, the second-most populous state in India.
Imli Cooler: a tangy-sweet summer drink made with tamarind.
The two organizations receiving proceeds are focused on hunger, a critical need while most of India is in lockdown. The first is Khana Chahiye, a citizen-led group focusing on meeting the immediate food needs of Mumbai's vulnerable populations. These include migrant workers, daily wage laborers and the homeless, to name a few. The second is Feeding From Far, an initiative feeding the poor and unemployed, like laborers, rickshaw drivers and ragpickers. These populations have lost much of their sources of income during the lockdown and are unable to afford basic food.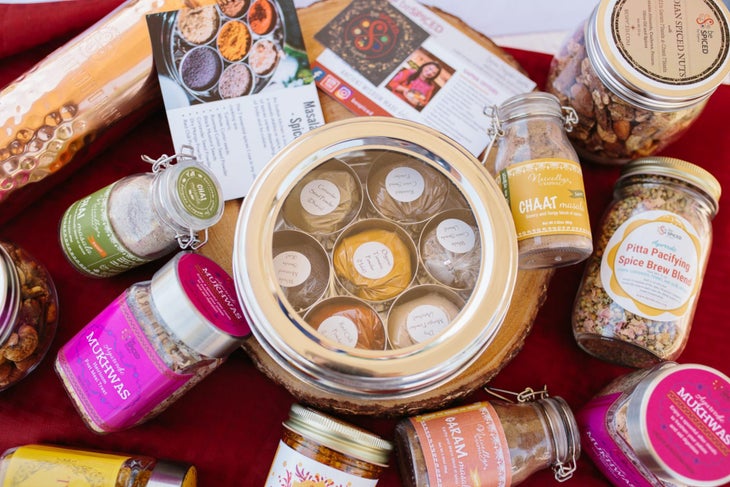 "beSPICED allows me to use the power of spices to share my Indian roots, my culture and the ancient practices of Ayurveda in an authentic way," Punjabi-Gupta said to CE. "I do this through cooking classes (both in-person and virtual), wellness workshops, YouTube videos, one-of-a-kind culinary experiences and a retail line of spice blends and wellness products."
The beSPICED product line is rooted in tradition but made versatile for the modern palate. Punjabi-Gupta also taps into her years of Ayurvedic training to develop her products. Her line includes dry cooking blends like Garam Masala, spiced tea blends like Pitta Pacifying Tea, an Ayurvedic post-dinner treat called Mukhwas and much more. Fittingly for Mother's Day, many of her products are inspired by Punjabi-Gupta's own mom.
"The inspiration for beSPICED spice blends and products are my mom's recipes," said the founder. "My mom always cooks with her intuition and uses ingredients in everyday meals with great intention and purpose. All of the beSPICED products have her seal of approval before I share them with the world."
---
For more wholesome Indian-inspired eats, be sure to try the following creations from Clean Eating, each crafted with rich, healthful spices from the global South East: