Meet the Changemakers: Chef Nyesha Arrington
Chef Nyesha Arrington honed her skills in the world's toughest kitchens and went on to found her own restos, Leona and Native. As the pandemic shuttered restaurants, this agile entrepreneur adapted, launching a sauce line inspired by her Korean roots, helping found a nonprofit and starting a food podcast.
Heading out the door? Read this article on the new Outside+ app available now on iOS devices for members! Download the app.
This February, we're celebrating Black History Month with our Meet the Changemakers series. We'll be spotlighting examples of Black excellence in the food industry!
You may know her from "Top Chef," "Selena + Chef," or "Chef Hunter," where she was a winner. The acclaimed Nyesha Arrington cut her teeth in Michelin-star kitchens like Mélisse and L'Atelier, under legendary chefs like the late Joël Robuchon. As COVID-19 wreaked havoc on restaurants, Nyesha pivoted. Over the past year, she helped found a nonprofit mentorship program for young Black girls, and is launching a Korean-inspired sauce line and a food podcast at the same time.
Clean Eating: You studied under greats like Joël Robuchon in Michelin-star restaurants, competed on TV, won cooking competitions and have owned two restaurants. Tell us how you got here.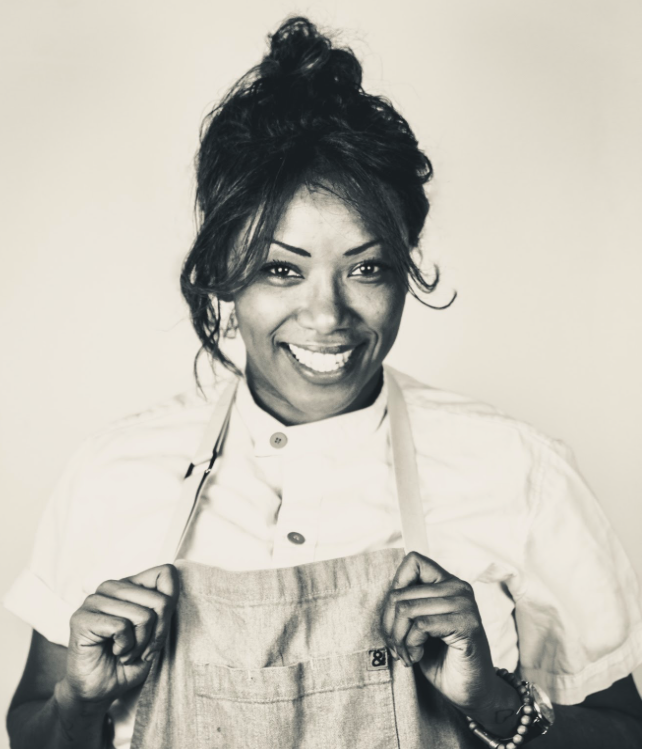 NA: I'm an LA native, born and raised. Food is my love language. I grew up playing sports – soccer, softball and four kinds of martial arts. I feel like team sports and the discipline from martial arts helped me maneuver thoughtfully in the kitchen.
I'm innately entrepreneurial, and I've been that way since I was a little girl. In elementary school, when my friends would come over, we'd play restaurant. I named my restaurant the "A+ One Good Restaurant," and would boil noodles and soup for my friends. It was important to me to find work I would enjoy doing, honing my craft while building a business. The restaurants that I've had in the past – Leona and Native – were named among the top 100 in LA.
Being a Black female chef in a very Eurocentric world is not an easy place to have your voice heard and understood. In three-star Michelin restaurants, you always feel like you have to prove yourself. Being yourself isn't enough. I've been in very uncomfortable situations, but thanks to the character my parents raised me to have – patient, thoughtful, empathetic – I've been able to persevere.
CE: During COVID-19, restaurants closed their doors. You pivoted by launching Aisoon, your new sauce line inspired by your Korean heritage. Tell us more about that.
NA: I come from a long lineage of chefs and cooks. My grandfather was a cook in the Korean War, where he met my grandmother Aisoon. My Aisoon sauce is originally my grandmother's. It's a soy-based sauce with Gochujang and other elements. 
I replicated it off of taste memory and have adapted the recipe slightly over time. I had chef friends saying I should sell it wholesale and that they'd buy it to use as a Korean flavoring. At my restaurant, Native, I served a kobe beef tartar that used the same sauce and it was killer. From the success of that dish to friends asking for the recipe to food publications trying to put out versions of it, I thought, "You know, I should bottle this and sell it."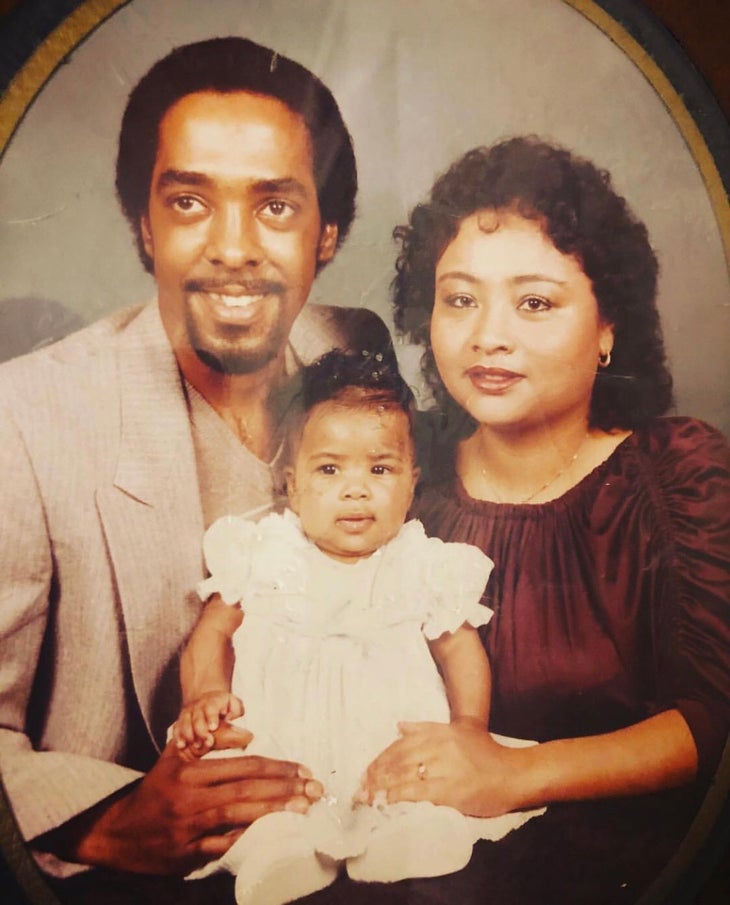 My earliest memories are from my Korean grandmother, and it's interesting how that plays into the way the media sometimes wants to put me in a Black box. My grandmother raised me, and I can remember cooking next to her in my mind like I'm watching a movie. Me, next to her, on a stepstool at the sink washing greens. Grandma's fridge felt like an alchemist's cupboard. She'd save glass bottles and jars and fill them with tinctures and sauces and fermentation projects. When I'd open the door, I'd hear the clanking of the jars and see so many different colors and oils and amazing condiments. These visceral memories, I call them "food data."
I think it's time to share her sauce with the world. There is a legacy behind this sauce. I treat it like a mole or a sourdough starter. In every round we make, I add a small amount of the previous "mother" batch (I call it the "grandmother"). It's a good base for anything: a lovely grilling sauce, can be added to vinaigrettes, and so much more. I made a piece of my family to share with yours – it's a love-language thing.
CE: How can we get our hands on the Aisoon sauce?
NA: Rollout is happening around May. It'll be available at Aisoonsauce.com, as well as via Instagram, Facebook and Shopify. I'm starting with the US market but would love to branch out, and even create a gluten-free version. As profits hopefully works out, it'll allow me to move further in the space. I have no investors, I've been doing it entirely through my relationships.
CE: This spring, you are launching the Happy Mouth podcast with your friend and colleague Philip Camino. What will this show be about?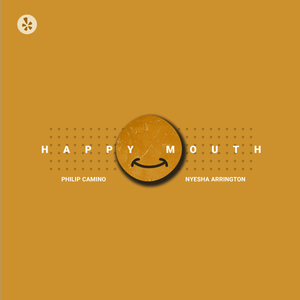 NA: I'm very passionate about this project! The name, Happy Mouth, comes from a French fine dining concept. The French phrase "amuse bouche" refers to a chef's special hors d'oeuvre that you get before your meal, and it literally translates to "happy mouth." I've partnered with Philip Camino, an amazing human and restaurateur, and we've been working on this project for about three months.
Our podcast is centered around small bites of news. We thought the name worked for that reason. It's essentially bite-sized snackable news pieces, 10– to 12-minute episodes daily. We cover all spaces, not just fine dining, which is both of our backgrounds but also progressive food thinking. For example, one of our topics is the use of bugs as protein. People are consuming bugs as a sustainable protein source!
Happy Mouth launches mid-March and should be available on Spotify and Apple Music.
Fun Facts About Nyesha:
Nyesha is a big advocate for sustainability. Seasonal cooking is part of her signature culinary style.

In his review of Nyesha's restaurant Native, Los Angeles Times critic Jonathan Gold described her as a "

chef whose food tastes like L.A

."

Trained in French fine dining, Nyesha has recently begun to uncover more of her Afro-Korean fusion style. Her last pre-COVID dinner party was her first menu based on this concept and featured dishes like bulgogi braised oxtail. "Life is a journey. We don't all find ourselves immediately," she said. "It's taken me well into my 30s to find out that this is who I am, and that this is my food."