Meet the Changemakers: Mila Buckley of Hangry Woman
The stigma surrounding diabetes is no match for this advocate. Meet Mila Buckley, the mastermind behind the Hangry Woman blog. Here, she shares diabetic-centric recipes and stories, proving that it's possible to lead a healthy, happy life while managing diabetes.
Heading out the door? Read this article on the new Outside+ app available now on iOS devices for members! Download the app.
This February, we're celebrating Black History Month with our Meet the Changemakers series. We'll be spotlighting examples of Black excellence in the food industry!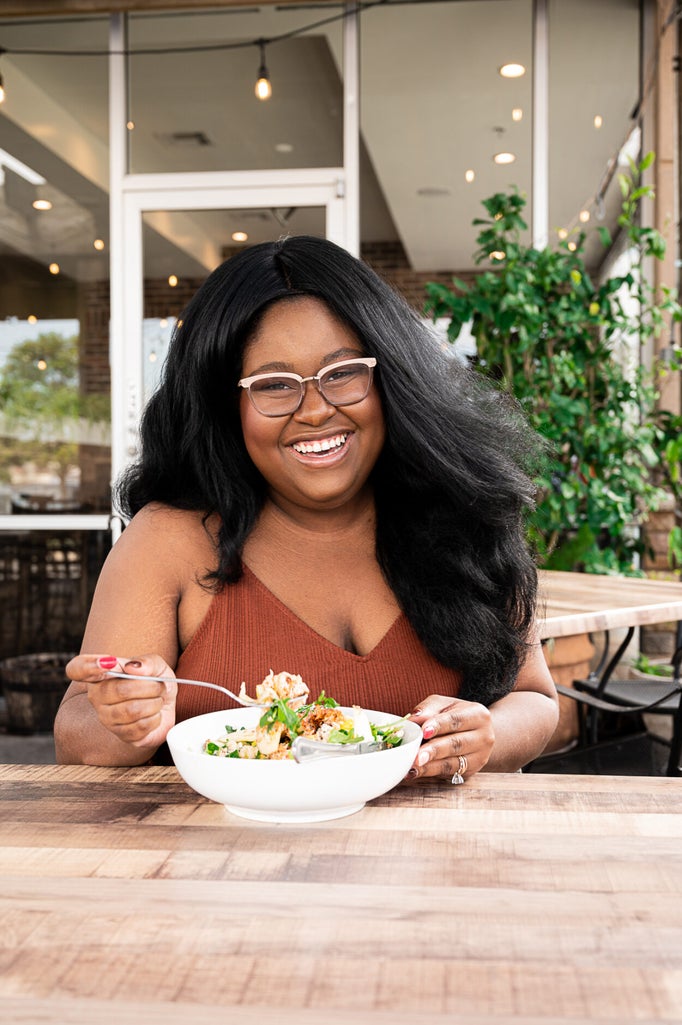 Four years ago, this Texas-based blogger was misdiagnosed with Type 2 diabetes. Today, accurately diagnosed with a rarer form of the disorder called Latent Autoimmune Diabetes in Adults (LADA), Mila Buckley is the founder behind acclaimed diabetes blog Hangry Woman. This one-stop diabetes-friendly shop strives to make eating and living joyfully more approachable for those managing this metabolic disorder. Read on to learn more about Mila (previously featured in CE's Black Foodfluencers Making Waves) and her journey to founding one of the most acclaimed diabetes blogs of today:
Clean Eating: The world knows you as an acclaimed diabetes advocate…but tell us about Mila.
Mila Buckley: I live in Houston, Texas with my husband and our two dogs. Food has always been part of my family and culture. My family is Jamaican and so a lot of our gatherings are centered around sharing food and conversation. That was something I grew up with.
I've always enjoyed cooking but I wasn't always good at it. At one time, I literally couldn't microwave popcorn without burning it! When I got to college, I had to learn out of necessity because no one was there to cook for me anymore. I started experimenting with cooking for myself and my roommates. It took a lot of practice and a lot of failure.
CE: And now, you run a food content hub: Hangry Woman! How did your blog come about?
MB: It initially started with sharing recipes with family and friends. I'd post a dish to Facebook and get comments asking, "I want this recipe, can you write it out for me?" I was copying and pasting them everywhere! Eventually, my best friend gave me the idea to create a blog and I loved the idea.
The day after my diabetes diagnosis, I posted about how I felt – the impact that finding out I had diabetes had on my soul. I kept sharing my anecdotes about living with diabetes. Over time, it became a safe place for me to express living with diabetes – in a non-judgemental space for others to feel like somebody else was going through the same thing as them – and that they weren't alone.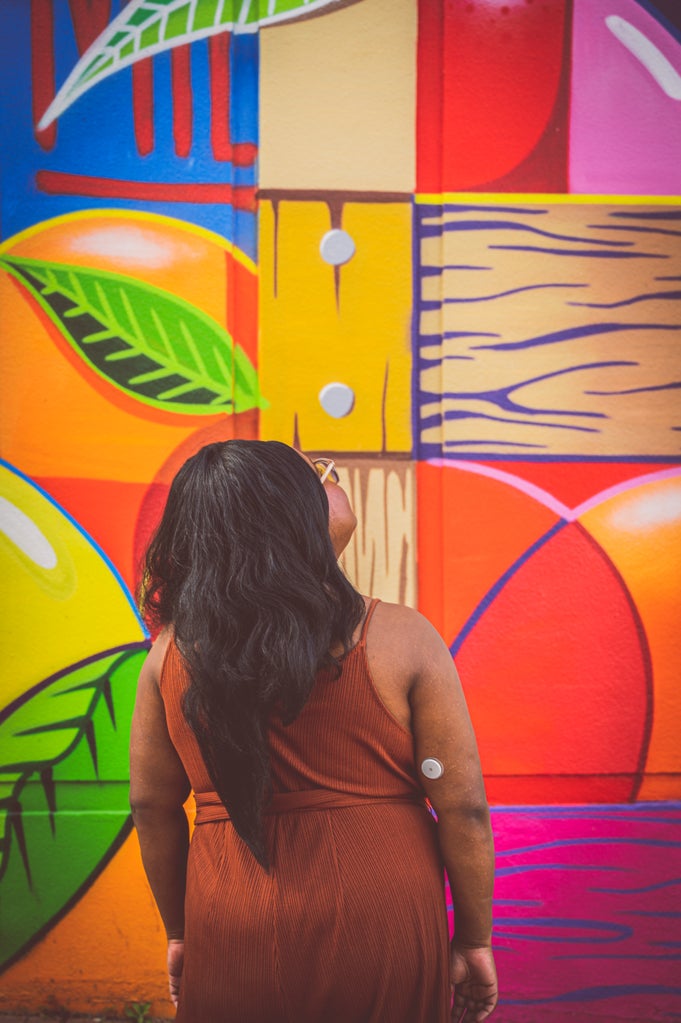 Now, people message me saying, "I'm so glad I found this post. I was so frustrated thinking I couldn't eat what I loved anymore, or that I had to exercise 40 hours a week, or that I had to change who I am to live with diabetes. I now know that I can figure out a way to fit things into my life and live happily and healthily with diabetes."
My husband actually named my blog. We were driving to dinner one night and I was getting really mad, saying, "We need to drive faster, we need to get to the restaurant!" And he said, "You are so hangry right now! You're a little hangry woman." I thought, oh my gosh, I want to name my blog that. I bought the domain and the rest is history. It's become a little joke. People who meet me now say I don't look angry at all. I always say, "Wait until I'm hungry!"
My goal with Hangry Woman is to make people feel that no matter what kind of diabetes you have, you can live a happy and healthy life. You can make your cooking joyful and fun, it doesn't have to be a burden. This is important because when you're first diagnosed, you're bombarded with information, and none of it seems hopeful. I wanted people to find a space where they feel like they can get through this and live their lives as normally as possible.
CE: Your work fights the shame and stigma surrounding diabetes. Tell us about this stigma.
MB: A lot of people feel bad about having diabetes. People think you've done it to yourself because you're lazy and don't take care of your body. Having a space where people can see that that's not true and see someone else living a great life with diabetes helps them accept that they're also living with it.
I have a great example of this stigma. I was interviewed for a series on people living with chronic illnesses. There were over 600 comments on the article and so many of them were some kind of dig or shaming, pointing to me being lazy or fat or "obviously" not taking care of myself. I actually made a YouTube video in the style of Celebrities Read Mean Tweets about this. I read some comments and talked about how they perpetuate the stigma around diabetes.
CE: Since starting your blog, you've written a book, spoken internationally, filmed your own diabetes-centric cooking show, been featured in many publications and much more. What do you think made you and your platform so successful?
MB: With the resources on diabetes out there right now, there's not a lot that comes from the patient perspective. Everything is either very scientific or fundraising-focused. A lot of places give you definitions for things but don't really tell you what life is like with it. I think that's why my blog strikes a chord with people. They can see beyond definitions and terms, and see those little things they know about living with the condition. There's real anecdotes from someone who's actually managing it every single day, and that's comforting.