Best Woks and Stir-Fry Pans
Originally developed in China, the distinctive round-bottomed cooking pots known as woks are now used throughout the world by wizened restaurateurs, Michelin-starred chefs, and humble home cooks. As simple as they are ancient, a good wok should be cared for and seasoned after each use to maintain the cooking surface as well as to seal in the essential seasoning of each and every use. Look for modern designs that offer nonstick coatings for easier cooking and cleaning, as well as models that can be used both on the stovetop and in the oven. Here are our top picks for woks and stir-fry pans.
Photo: Getty Images/iStockphoto
Heading out the door? Read this article on the new Outside+ app available now on iOS devices for members! Download the app.
Best for Oven Casseroles
Cooks Standard Stir-Fry Pan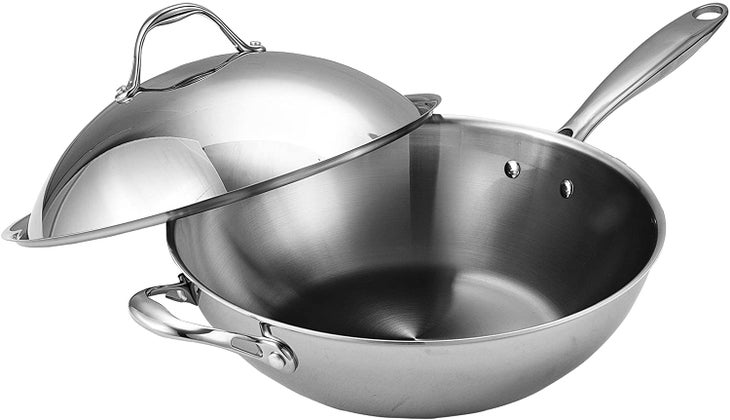 Chef Mastery
Stainless-steel pan for use across a wide range of cooking styles.
What We Liked
This high-sided, stainless-steel pan is versatile across a range of cooking uses, from stir-fried dishes to omelets to stews. It comes with a domed lid and riveted handles on either side that keep cool while the hot wok does the work. Get it here.
Best Nonstick Construction
T-fal Specialty Nonstick Jumbo Wok

Supersize It
From stir-fries to sauteing to stewing, a go-to kitchen companion.
What We Liked
This wok's wide, 14-inch diameter is perfect for stir-frying large, family-style meals that include lots of ingredients like vegetables, meats, and noodles. Sloped sides disperse the heat evenly, while the nonstick coating simplifies both cooking and cleaning. Buy it now.
Most Compact
TeChef – Art Pan Wok/Stir-Fry Pan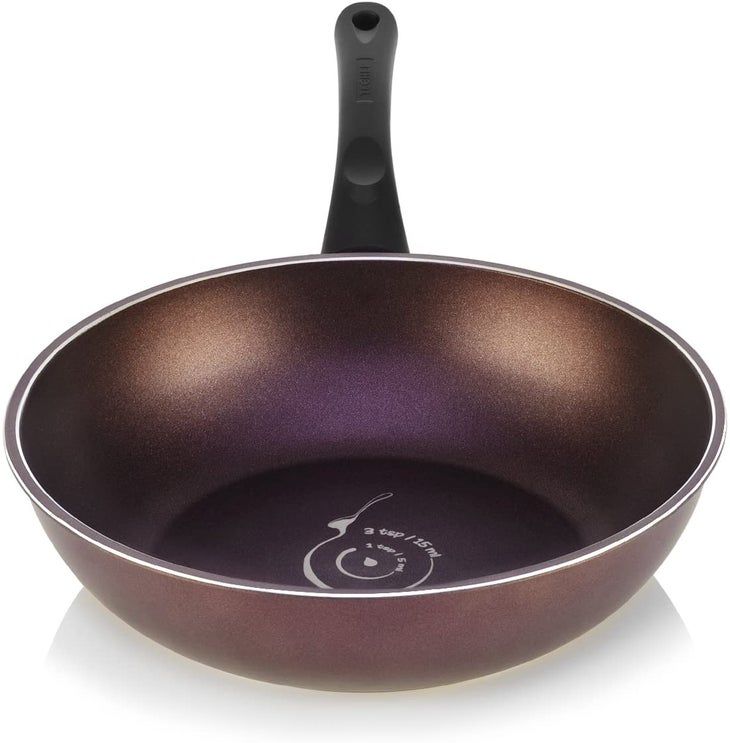 Everyday Kitchen Hero
A Teflon design offers quick and easy kitchen reliability.
What We Liked
The solid, five-ply Teflon coating plus forged aluminum base assure even heat induction for frying meats, vegetables, fish, and more. Dishwasher-safe and oven-proof up to 350 degrees Fahrenheit, the pan also includes a snazzy graphic on the base to help measure out healthy amounts of cooking oil. Buy it here.
Most Classic Design
Helen Chen's Asian Kitchen Flat-Bottom Wok

Old School Style
Trust in a design that has delivered delicious culinary feasts for centuries.
What We Liked
Master the art of Asian cooking with a large (14-inch) carbon-steel wok that boasts a stable, wide-bottomed base, high sides, domed lid, and comfortable wooden handles on each side. Get it now.