Top Ice Cream Scoops
An ice cream scoop makes serving and eating ice cream a breeze. You get a craving for your favorite flavor of ice cream and — lucky you! — you already have some on hand. You take the tub from the freezer, grab a spoon from the silverware drawer and start to dig in…and come away with just a chunk or two of ice cream, barely enough to fill a teaspoon and definitely not enough for an entire bite. You could wait a while for the ice cream to thaw a bit and then go about getting your yummy treat…or you could order an ice cream scoop that will make enjoying your favorite flavors of ice cream easier and faster every time. Here are four options available right now on Amazon.
Heading out the door? Read this article on the new Outside+ app available now on iOS devices for members! Download the app.
Best Warranty
Spring Chef Ice Cream Scoop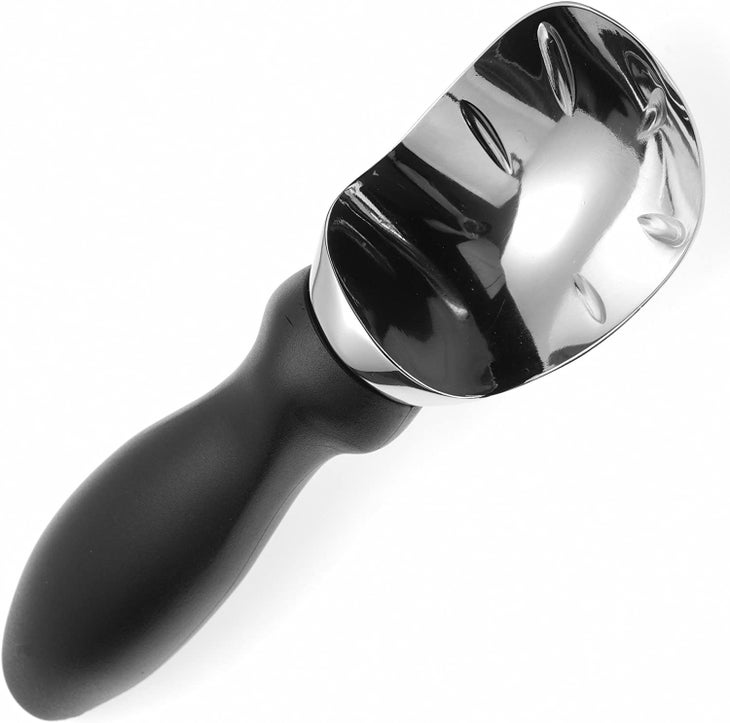 An Ice Cream Scoop to Last a Lifetime. This scoop is in it for the long-haul.
What We Liked
If you're tired of having to buy new kitchen gadgets every few years, then you'll be interested in this ice cream scoop's lifetime warranty. The large, heavy-duty scoop is guaranteed by a lifetime warranty to always serve you and all your ice cream, gelato and frozen custard needs. Dishwasher safe, it features a comfortable handle that will help you reach every corner of your tub of ice cream with ease. Order Online.
Easiest to Use
OXO 1191000 Good Grips Solid Stainless Steel Ice Cream Scoop

No More Waiting for Your Ice Cream to Thaw. Get your ice cream and get it now.
What We Liked
Even with a heavy-duty ice cream scoop, you do sometimes still need to allow your ice cream to thaw a bit before digging in. That's not the case with this ice cream scoop made for frozen, rock-hard treats. The heavy-duty stainless steel is pointed at the end, making it easy to trowel right into your ice cream as soon as it's out of the freezer. Buy Yours Here.
Best Professional-Grade
Professional Stainless Steel Ice Cream Scoop by BALCI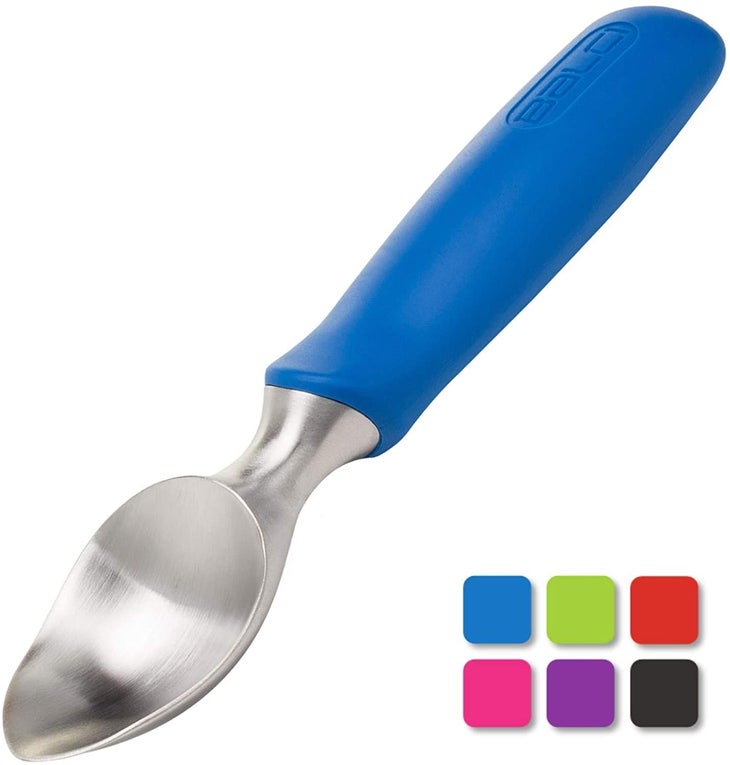 Scoop Like the Pros. Ice cream pretty enough to eat.
What We Liked
If you want your ice cream to be not only easy to reach and in your cone in a hurry, but also pretty and picture-perfect, then you might want to opt for this scoop option from BALCI. The professional-grade shape and feel delivers ice cream scoops that are perfectly rounded and ready for their close-up. Order Online.
Most Comfortable
Stainless Steel Ice Cream Scoop by Midnight Scoop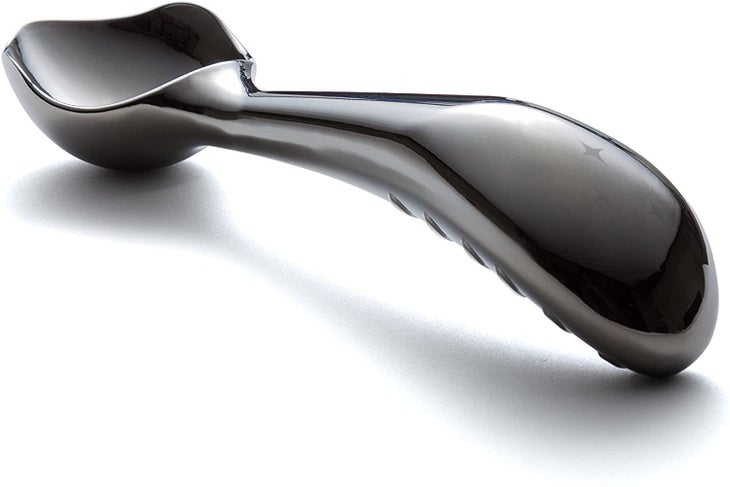 No More Sore Wrists or Hands. Scoop on Forever
What We Liked
Ever scoop out a few bowls of ice cream for the family and then realize your wrist, hand and even arm is super tired and sore? Well, that feeling is a thing of the past, thanks to this scoop that features an ergonomic design designed to eliminate soreness, allowing you to scoop for days. Purchase Here.