A Conversation With the Creator Behind the Viral "Nature's Cereal"
We sat down with the creator behind "Nature's Cereal," the viral internet phenomenon featuring a berry-filled breakfast. Read to the end for a new twist on the recipe from the creator himself!
Heading out the door? Read this article on the new Outside+ app available now on iOS devices for members! Download the app.
You've probably seen it on Facebook, Instagram or, its medium of origin, Tiktok. We're talking about the viral sensation called "Nature's Cereal." This tropical take uses coconut water in place of milk and berries in place of cereal. 
The hashtag #naturescereal currently has over 770.2 million views on Tiktok. It's been recreated by thousands — most famously, by American singer, rapper, songwriter and flutist Lizzo.
And yes, this is indeed a healthy breakfast. We checked in with endocrinologist Dr. Amy Lee who confirmed that this trend is a safe and very healthy morning meal option full of beneficial plant compounds. "Berries are antioxidant and anti-inflammatory, containing fiber, both soluble and insoluble," said Lee. "Coconut water is great for hydration and low in calories and carbs so it is as good as drinking water."
We decided to track down its inventor, Wayne Mears. Known on Tiktok as natures_food, his original video now has over 1.3 million likes.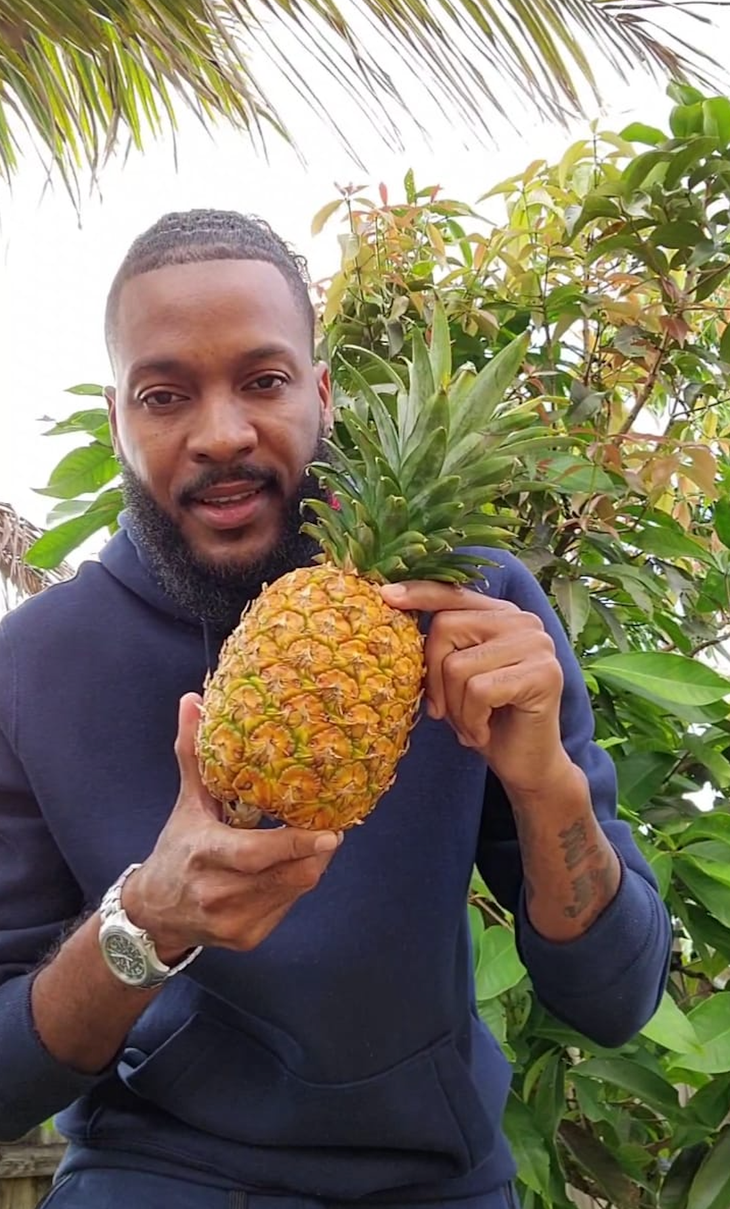 Tell CE a little bit about yourself. Who is the creator behind Nature's Cereal?
Wayne Mears: I'm a simple guy who enjoys leaves, fruits, nature and learning. I'm a huge advocate for education and personal development. I am passionate about education, health, wellness and becoming the best version of myself. I recently graduated with my MBA from Nova Southeastern University. My graduation ceremony will be this May, which I'm excited about!
My relationship with food is very simple. I enjoy eating healthy and plant-based. However, I would not consider myself vegetarian or vegan because I eat other foods – fish and chicken. When I'm not making TikTok creations, I'm working, playing basketball or spending time with my friends and family.
How did you get the idea for this dish?
WM: I've always been a lover of fruits and leaves. I'm based in the Sunshine State – Florida! The weather here is nice and tropical which allows gorgeous tropical fruits to grow. It's very similar to my native country, Jamaica.
While lying in bed one night, I was simply thinking about what to eat the next morning. That's how the idea behind Nature's Cereal originated. Now, I try to eat Nature's Cereal at least once per week. 
Now for the question everybody is asking: Why use coconut water and not coconut milk in place of cereal milk?
WM: My preference is to use coconut water because I believe it's a better-tasting combination than using coconut milk!
How did you feel when your creation hit celeb-status?
WM: Initially, when my video went viral, I was surprised and excited, and so were my friends and family. I'm aware that Lizzo and other celebrities have tried and liked Nature's Cereal! I'm very pleased to know that so many people are trying and enjoying it, and I really appreciate the support from everyone. 
Nature's Cereal with Pineapple Juice by @natures_food
Ingredients
½ cup pomegranate arils
½ cup blueberries
½ cup blackberries
1 cup fresh pineapple juice (from 1 pineapple)
Preparation
Add arils and berries to a bowl

Blend pineapple. Using a sieve, separate solids from liquid. Reserve solids for later use. In the bowl, add juice to arils and berries.