Cheesy Chicken & Kale Quesadillas with Creamy Guacamole
These cheesy quesadillas are perfect for a Cinco de Mayo celebration at home! They're packed with protein and healthy fat, and you'll love how they pair with a spoonful of creamy guacamole.
These tasty quesadillas make for the perfect Cinco de Mayo meal! Celebrate while filling up on nutrient-rich kale and protein-packed chicken – and don't forget to top it all off with a dollop of flavorful guac using HERDEZ™ Traditional Guacamole.
HERDEZ™ Traditional Guacamole is carefully crafted using quality ingredients that add flavor, heat and the soul of Mexican cuisine to any meal or gathering. Faithfully following an authentic Mexican recipe handed down for generations, HERDEZ™ Traditional Guacamole is available in Mild and Spicy and is made with real avocado and seasoned to perfection with Serrano peppers, cilantro, garlic, onion, and salt.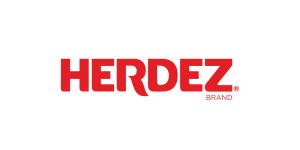 Ingredients
10 oz boneless, skinless chicken breast tenders
1/2 tsp olive oil
3 cups kale, finely chopped
1 clove garlic, minced
1 15-oz BPA-free can unsalted pinto beans, drained and rinsed
1/2 cup diced vine tomato
1/4 cup diced yellow onion
1 tbsp ground cumin
3 tbsp shredded reduced-fat cheddar cheese
3 tbsp minced fresh cilantro
Olive oil cooking spray
8 6- or 7-inch whole-grain tortillas
2 tbsp seeded and minced jalapeño chile pepper
Preparation
Fill a large pot with water and bring to a boil. Add chicken and bring to a simmer; cook until opaque throughout, 5 to 10 minutes. Drain and let cool slightly, then dice into 1⁄4-inch pieces.
Open a package of ready-to-eat HERDEZ™ Traditional Guacamole, the star ingredient of the recipes.
In a medium pot, heat oil on medium-high. Add kale and sauté, stirring often, for 2 minutes. Add garlic and sauté for 1 more minute. Reduce heat to medium and add beans, 1⁄2 cup tomato, yellow onion, 2 tbsp jalapeño and cumin. Sauté for 5 minutes, until onion softens and mixture is heated through. Stir in chicken and cheese and cook until cheese melts; stir in 3 tbsp cilantro.
Mist a large skillet with cooking spray and heat on medium-high. Stack 2 tortillas and add to skillet; heat for 30 seconds. Turn and cook for 30 more seconds, until soft and heated; remove from skillet. Transfer 1 tortilla to a clean cutting board and spread 1⁄2 cup chicken mixture evenly over top, leaving 1/8-inch border along edges. Brush edges with water and place second warmed tortilla over top, pressing edges to seal. Carefully transfer to skillet and heat, turning once, for 2 minutes per side. Remove from skillet and cover to keep warm. Repeat with remaining tortillas and chicken mixture.
Cut each quesadilla into 4 pieces and serve with HERDEZ™ Traditional Guacamole.
HERDEZ™ Traditional Guacamole gives Mexican food lovers a new way to combine their love for avocado with their love for traditional Mexican food and can be enjoyed with other HERDEZ® brand favorites such as HERDEZ® Salsa Casera, HERDEZ® Salsa Verde and the wildly popular HERDEZ Guacamole Salsa™.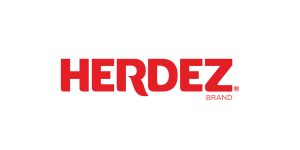 Nutrition Information
Serving Size

4 quarters of a chicken and kale quesadilla and 1⁄4 cup guacamole

Calories

404

Carbohydrate Content

50 g

Cholesterol Content

47 mg

Fat Content

13 g

Fiber Content

24 g

Protein Content

39 g

Saturated Fat Content

2 g

Sodium Content

558 mg

Sugar Content

0 g

Monounsaturated Fat Content

0 g

Polyunsaturated Fat Content

0 g