Day 9: These Leftovers Are Anything But Boring
Cook once, eat 3 times.
Heading out the door? Read this article on the new Outside+ app available now on iOS devices for members! Download the app.
Hi again, challengers! 
Not to be a bummer, but do you know what happens when you toss food waste directly in the garbage? Discarded food waste rotting in landfills gives off methane, a potent greenhouse gas that is 25 times more efficient at trapping heat than carbon dioxide. The more we can prevent our food from ending up in the trash and inevitably the landfill, the better. To do this, I'm going to show you how to stretch your leftovers into new creative meals to feed yourself and your family members for longer extended periods of time but without the boredom of eating the exact same thing for days on end. 
Stretching leftover meals saves you money, cuts back on trips to the store and helps you waste less food – win, win, win!
If you want to avoid eating the same thing over and over again, repurpose your leftovers into entirely new meals! Watch this video to learn how to turn one original meal into a delicious variety of entirely new meals, using the same foundational ingredients.
For more genius ways to repurpose leftovers, try the following remix meals: 
Black Bean Patties: Night 1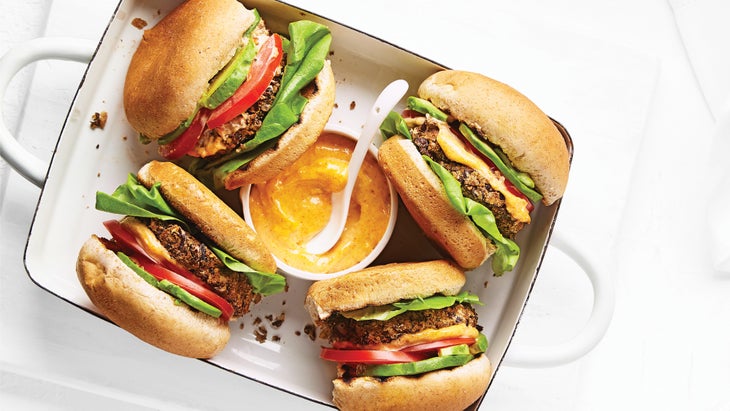 Get the recipe for Black Bean Burgers with Smoky Garlic Mayo
Black Bean Patties: Night 2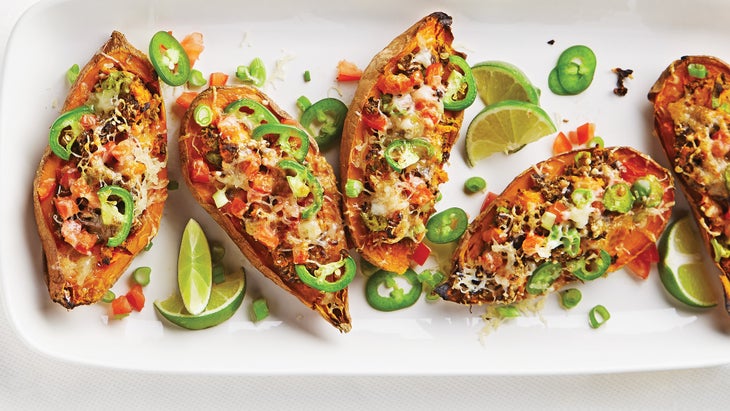 Get the recipe for Nacho-Style Twice-Baked Sweet Potatoes