The Best Protein Powders for Every Diet
A protein powder isn't a one-size-fits-all kind of product — we're helping you select the right one for your unique needs and specific eating style.
Heading out the door? Read this article on the new Outside+ app available now on iOS devices for members! Download the app.
Protein powders are an easy, efficient way to pack more of this vital nutrient into your daily diet. But with so many varieties, how do you choose what's right for you? Start with a protein source that's tailored to your specific needs, like keto or plant-based. For targeted benefits, look for other natural ingredients like turmeric, probiotics, greens and superfoods to make the most of your smoothie or shake. Since many protein powders are loaded with ingredients you just don't need in your morning drink, read labels carefully; choose one that's free from sugar, GMOs, artificial flavors and other additives. And check out these super-clean selections, custom-made for five specific dietary needs.
Plant-Based
If you're vegan or avoiding allergens like dairy, a plant-based protein powder can be perfect for you. Look for blends that include rice, pea and hemp for a complete protein with naturally occurring branched chain amino acids (BCAAs). Studies also suggest rice and pea protein are as effective as whey protein for boosting performance, promoting muscle growth, enhancing recovery and improving body composition. And hemp protein adds an optimal ratio of fatty acids and easy-to-digest protein. Plant-based protein powders with turmeric and tart cherry may offer anti-inflammatory benefits, and probiotics can help to enhance gut health and support immunity. Look for a blend without refined sugars, and purée it with almond or coconut milk for a clean, convenient morning meal.
TRY: Tattle Plant Protein Blend, $48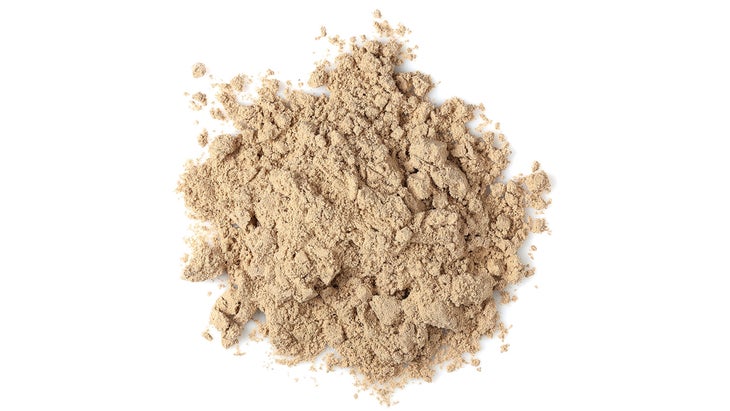 Paleo
To meet the needs of this ancestral eating style, you'll want a protein powder that's free from peas, rice, quinoa or other grains and legumes, with no sugar, artificial flavors or other additives. Unflavored protein powders made with collagen peptides are naturally Paleo-friendly and offer a complete and robust source of protein that's easily digested and absorbed by the body. Plus, collagen may offer additional benefits, such as helping to promote healthy bones and joints, improve skin elasticity and reduce signs of aging. Be sure your collagen powder is from grass-fed, pasture-raised bovine sources to support your clean Paleo diet.
TRY: Vital Proteins Original Collagen Peptides, $25
Keto
If you're following a keto diet, you'll need a protein powder that's not only moderate to high in protein but also low in carbs — tricky, since most protein powders contain a fair amount of carbs and many have added sugars. Bone broth powder concentrates are an excellent choice: They can be loaded with protein with zero carbs or sweeteners, and they can be rich in a variety of amino acids that play a crucial role in gut health, inflammation, collagen production, neurological function and more. Unflavored bone broth powder is versatile and easy to use; mix it with hot water or add to soups or sauces. Stir in a spoonful of coconut oil to customize your perfect ratio of proteins and fats.
TRY: NOW Sports Chicken Bone Broth Protein Powder, $36
Superfood Boost
For more than just protein: look for a plant-based powder that incorporates concentrated protein from legumes and seeds — high in healthy fats and vitamin E — with organic superfoods. A blend of land and sea greens like kale, spinach, chlorella and spirulina offer a variety of vitamins and protective antioxidants. Other superfoods to look for: Indian moringa, baobab, red banana and Jerusalem artichoke are rich in antioxidants and may have anti-inflammatory and gut-protective benefits. Choose a certified-organic protein powder that's free from sugar, flavorings, gums or other additives; blend it with hemp milk and half an avocado for a super-clean superfood breakfast or snack.
TRY: Sprout Living Epic Protein Green Kingdom, $30 for 16 ounces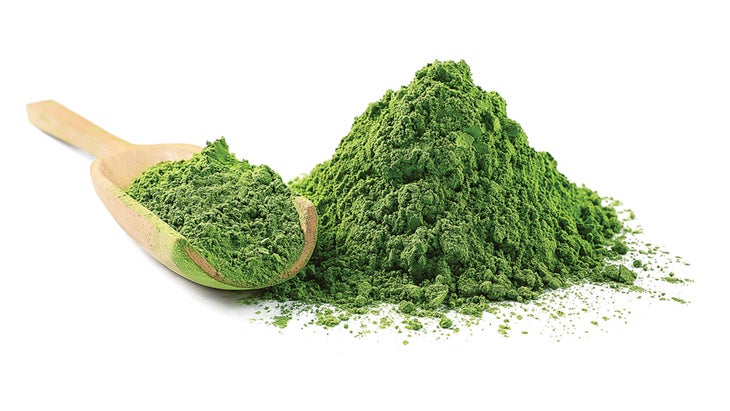 Athletes
For serious athletes, whey has the highest biological value (BV) — a measure of a protein's availability — of any protein source, and it's rapidly absorbed to help repair and rebuild muscles after intensive training and exercise. Whey protein is also an excellent source of BCAAs, which, in studies, promoted muscle building, minimized damage, reduced fatigue and lessened post-workout soreness. And it contains methionine and cysteine, amino acids that enhance the body's production of glutathione, a powerful antioxidant that supports immune health. Look for grass-fed whey products. If the product has a Truly Grass-Fed label, this tells you it has gone through a certification process intended to ensure you're getting the highest-quality whey to maximize performance. Some whey protein isolates also contain added milk proteins to deliver other beneficial compounds found only in whole milk.
TRY: Garden of Life SPORT Certified Grass Fed Whey, $57
Related: