A Complete Guide to Fermenting at Home
Dive in to the incredibly tasty world of fermenting at home with these easy recipes brimming with gut-friendly bacteria. Before getting started, here are 4 key things about fermenting that you'll want to know.
Heading out the door? Read this article on the new Outside+ app available now on iOS devices for members! Download the app.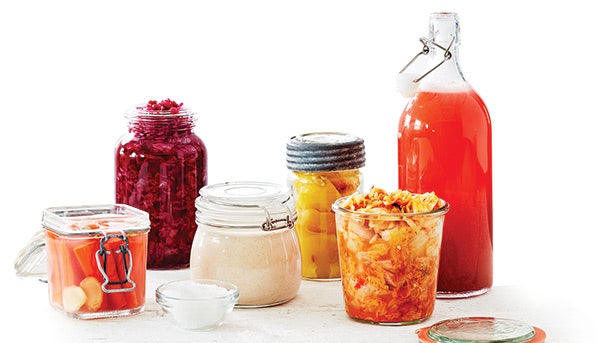 What is lacto-fermentation?
Our recipes use a process called lacto-fermentation, named after the Lactobacillus strains that turn sugars into lactic acid, which preserves the foods. These bacteria live on the surface of plants and are the key to fermenting at home. Creating an anaerobic (oxygen-free) environment allows friendly strains to survive and multiply, while harmful strains can't. This makes fermented foods remarkably safe. During fermentation, bacteria create carbon dioxide, ethyl alcohol and acids that give fermented foods their tangy taste.
Read all about the benefits of adding more probiotics to your diet.
Why you want to ferment.
Fermenting is an easy, low-cost and sustainable way to preserve the nutritional value of foods. And of course, fermented foods are an excellent way to maintain the health of your microbiome. The benefits don't stop there, though. Many of the acids created in fermentation have digestive and anti-inflammatory benefits, and because the foods are partially broken down by bacteria, they're easier to digest.
What you need to get started.
Fresh produce preferably grown without the use of pesticides. Rinse produce with water, but avoid excessive scrubbing or peeling as most friendly bacteria live on the surface.
Glass jars or lead-free glazed ceramic ones. Avoid fermenting in plastic to avoid exposure to BPA.
A follower and a weight. A follower is something that's added to the jar to prevent pieces of vegetables and spices from floating (in our recipes, we use a cabbage leaf), while a weight set on top of the follower keeps everything submerged (we use a small jar filled with water as a weight).
How to create the right environment.
Lacto-fermentation requires an anaerobic environment. In our veggie ferment recipes, we use brine (salty water) to provide this environment. Many vegetables contain enough water to make brine, such as cabbage, and we add salt to pull the water out. Other veggies, like carrots, won't release enough water, so brine is added. We prefer to use filtered water and high-quality sea salt. After adding your ingredients, follower and weight, cover ferments with a clean cloth or lid. If using a lid, "burp" containers daily to relieve pressure (open lid slightly to let gas escape). Check regularly, and add more brine as needed so it's fully submerged. Once fermented, remove follower and weight, seal tightly and transfer to fridge.
See also How to Make Lacto-Fermented Root Vegetables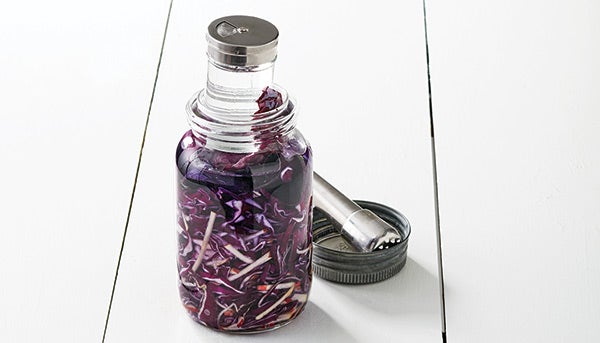 Apple & Cabbage Sauerkraut
Be sure to choose organic cabbage and apples for this recipe, as the surface of the produce will still have the beneficial bacteria intact – this good bacteria encourages proper fermentation. It takes about a week for the tangy flavor and deep color to develop, but you can let it ferment for a bit longer if you prefer a stronger taste. Toss this kraut in a fall salad with dried cranberries and pumpkin seeds or enjoy as a garnish on soups and stews. It also makes for a tasty breakfast served alongside eggs.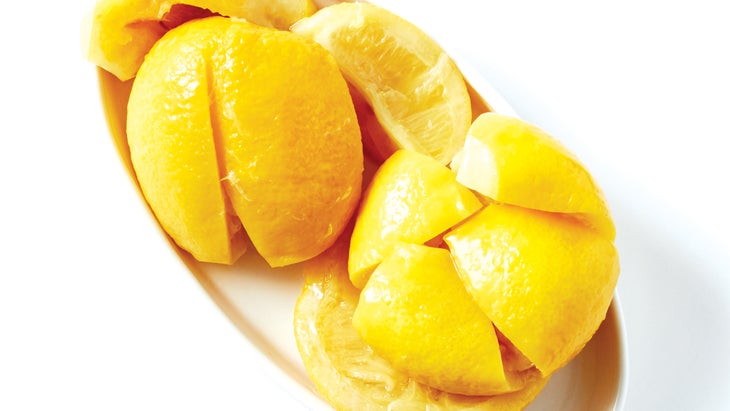 Preserved Lemons
A staple in Moroccan cuisine, preserved lemons are an easy way to add intense citrusy flavor to everything from tagines to pastas to hearty grain salads. If you find them salty, you can give them a rinse before chopping and adding to your recipes. Check the lemons every couple of days as they're fermenting to ensure they're submerged in the brine – this is key for softening the peel.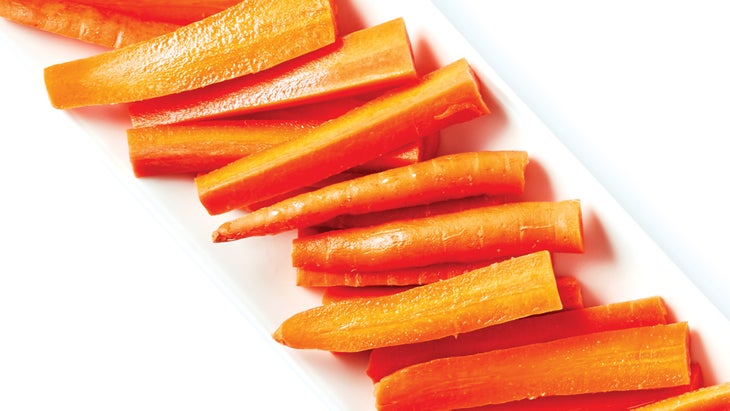 Pickled Ginger & Cardamom Carrots
These mild and slightly sweet carrots are a great gateway pickle for those who find the strong flavor of kimchi or kraut overwhelming. It's not necessary to buy organic cabbage for this recipe, as you're only using the cabbage leaves to form a barrier between the carrots and the weighted jar. Serve with hummus or a creamy herb dip, or grate the carrots and toss into salads.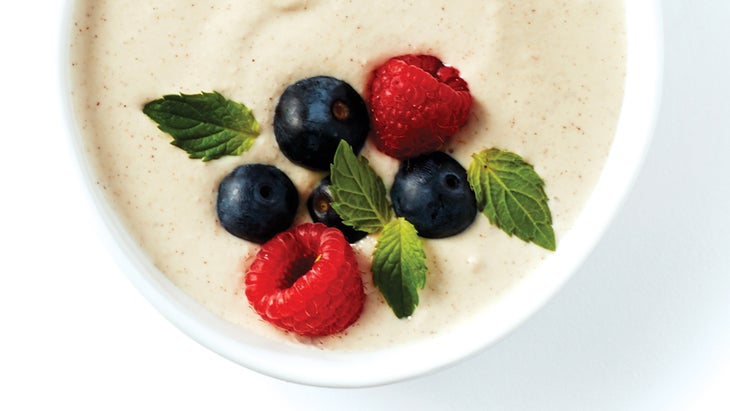 Cinnamon Cashew Yogurt
Don't be intimidated by the idea of making your own vegan yogurt at home – it's so much easier than you think! First, make a super-simple spiced cashew milk from raw nuts, then mix in probiotics to kickstart fermentation. As it's fermenting, you'll start to see air bubbles forming on the surface – this means it's working. If it's not tangy enough after 2 days, let it ferment for another 12 hours.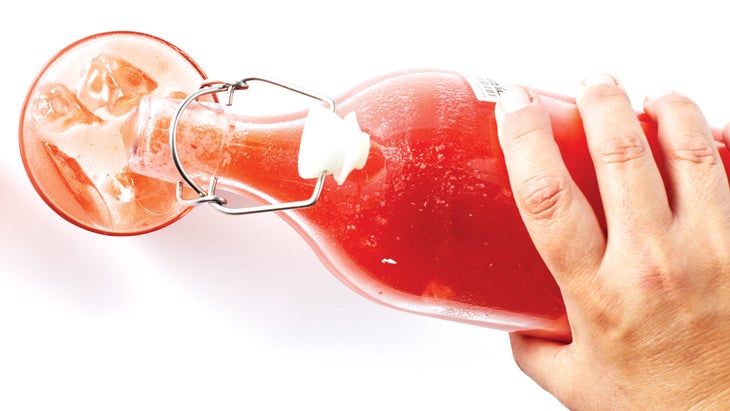 Strawberry Ginger Beer
Soda that's good for you? Yes, please! The key to making this gut-healthy drink is to start with a ginger bug. Similar in concept to a sourdough starter, a ginger bug is a fermented mixture of fresh ginger, evaporated cane juice and water, and it's what gives homemade sodas a refreshing natural fizziness. The time it takes for the soda to fully ferment depends on the temperature in your home – if it's warmer, 2 days should do it, but you might need up to 10 days if your home is on the cooler side.