How to Get a Better Night's Sleep
Inadequate sleep is linked to reduced immunity, increased insulin resistance, poor digestion, hormonal imbalance, increased inflammation and weight gain. These six tips can help you get the rest you need to stay healthy and happy.
Heading out the door? Read this article on the new Outside+ app available now on iOS devices for members! Download the app.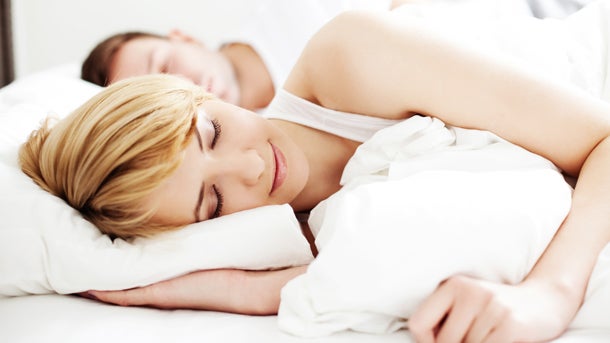 A good night's sleep is a precious commodity. Without it, we're unproductive and grumpy, but it can also have disastrous long-term effects, such as impaired brain function, depression, a weakened immune system and even weight gain. Companies have spent millions trying to market products for a better sleep — magical mattresses, cloud-like pillows, sleeping pills, noise machines, lotions and potions — but you don't have to invest a lot of money to get those highly sought after z's. Here are a few simple, inexpensive (and some downright delicious) ways to drift off to dreamland.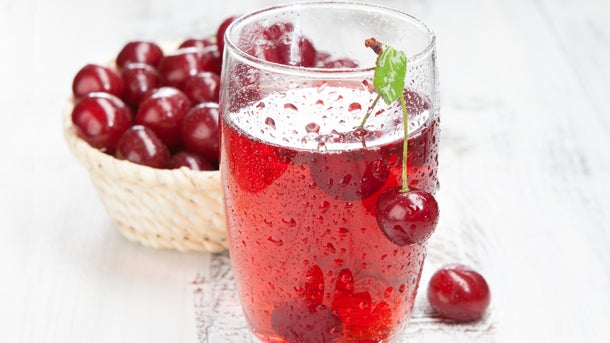 1. Sip some cherry juice
Forget that nightcap — you may think that the alcohol will send you to sleep (and it may), but it will interrupt your sleep and you'll sacrifice sleep quality. Instead, try a glass of tart cherry juice. It's a natural source of melatonin, a hormone that makes us sleepy thanks to its body temperature-lowering properties. You can also opt for cup of hot herbal tea. Pick one that includes calming chamomile — Celestial Seasonings makes one aptly named Sleepytime tea, which includes a comforting and tasty blend of chamomile, lemongrass and spearmint.
See also Stress-Busting Juice.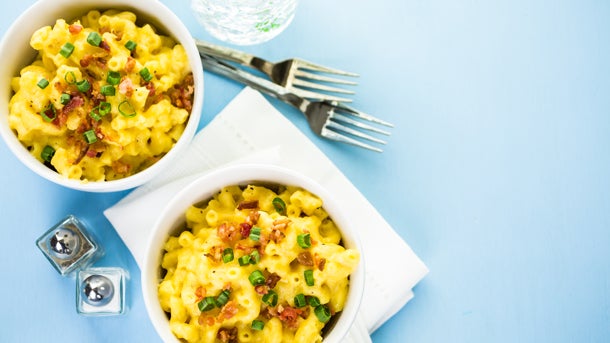 2. Skip the large meal before bedtime
Avoid eating a very large or rich meal too close to bedtime — your body will keep you up trying to digest all of that food, particularly fatty foods. We can't prove that spicy foods give you bad dreams, but spicy or acidic foods can induce heartburn and stomach discomfort. Even if you eat at a reasonable hour, fight off post-noshing drowsiness and stick to a regularly set bedtime.
See also Why Bingeing on Fatty Foods Hurts Your Health.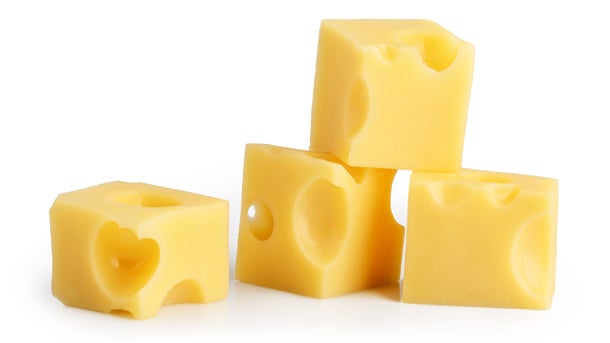 3. Snack on cheese
There's some truth to the lore of drinking a glass of warm milk before bed. But, instead of milk, switch to cheese. The slow-releasing casein proteins found in cheese help supply your body with essential amino acids, including tryptophan, which produces serotonin, that feel-good hormone. Try a one-ounce piece of cheese or a four-ounce serving of cottage cheese.
See also Low-fat Dairy? Not So Fast.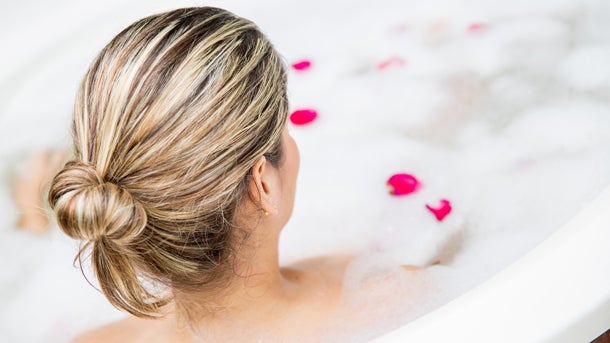 4. Soak in the tub
When I've had a particularly stressful day, nothing calms my nerves like a hot bath. One of the best night's sleep I've ever had was after taking a very hot soak with Fresh Sake Bath (yes, it's made up of 38% real sake). Though it promises to detoxify and purify your body, I think it's the ritual of taking time to unwind and do something nurturing for your body and mind that helps send you into a meditative, sleepy state. Lavender has also been shown to have relaxing and calming effects, so try sprinkling a few drops of lavender oil into a hot bath.
See also 6 Stress Relievers to Ward Off Weight Gain.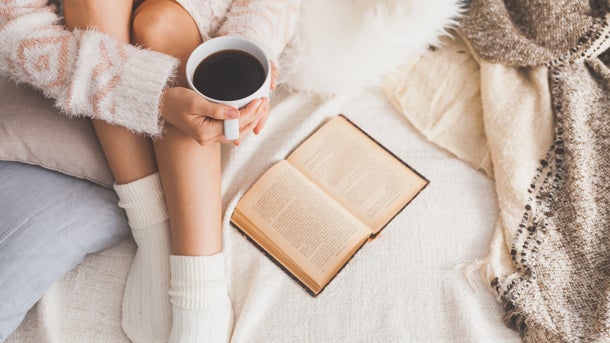 5. Savor your sleeping space
Relish and cherish your sleeping space. Don't bring your laptop into bed for a late-night work session — staring at a bright screen messes with your natural melatonin cycles and stimulates (rather than relaxes) your mind. Try reading an actual book, lying quietly and meditating, or tensing your body and slowly unclenching it muscle by muscle. Make sure your pillows and sheets are cool and comfortable, the room dark, and relatively quiet (some people find a fan or white noise machine soothing). And as fun as it can be to curl up with a furry friend, pets can be very disruptive to your sleep cycle. My six-month old chocolate lab is a champion snuggler, but not when she's chasing birds or digging holes in her sleep or vying for my pillow space.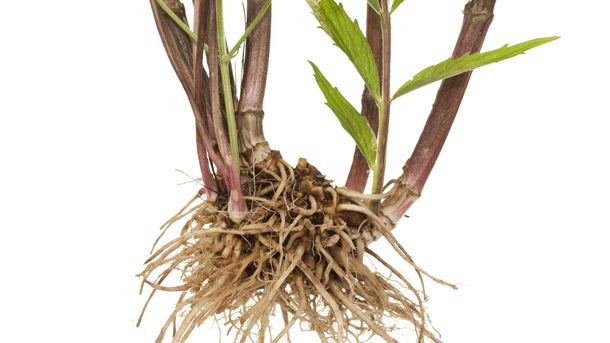 6. Slip yourself a supplement
There are a few natural supplements you can take instead of slipping yourself an Ambien. Melatonin, which your body produces naturally, helps to regulate sleep and wake cycles. It is frequently used as a short-term sleeping aid, increasing the amount of melatonin signals the body that it's time to prepare for sleep by causing drowsiness and lowering your body temperature. It can be taken in capsule form or in chewable gummy format (I highly recommend Vitafusion SleepWell's white tea and passion fruit flavor). It is also your best friend when conquering jet lag. Another mineral essential for good sleep is magnesium. Apparently, a lack of magnesium can prevent your brain for settling down, which may in turn inhibit sleep. Excellent natural food sources of magnesium include dark leafy greens, pumpkin seeds, wheat germ and almonds. If you go the supplement route, be sure to check with your doctor first as magnesium can negatively interact with some medications. Before my mom turned me on to melatonin, I remember her taking valerian root to help combat insomnia, and at the time, I chalked it up to a hippy remedy. It's actually been used since ancient times as a medicinal herb and has been shown to have a sedating effect, but opinions are mixed on its effectiveness to induce sleep.
See also 5 Supplements to Start Taking Now.