5 Hot Drinks that Will Keep You Healthy This Winter
These 5 delicious hot drinks will keep you warm, boost your immune system and keep you healthy this winter.
Heading out the door? Read this article on the new Outside+ app available now on iOS devices for members! Download the app.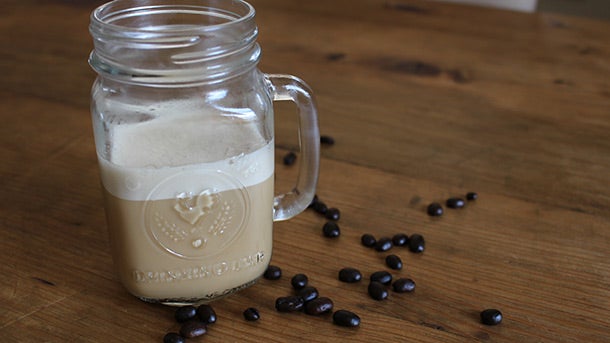 Buttered Coffee
Go ahead and enjoy your morning cup of coffee with this healthy twist. Cut out the caffeine jitters, gain more extended energy through out the day and boost your daily intake of healthy, beneficial fats. The blender emulsifies the MCT oil (or coconut oil) and butter giving your coffee a nice creamy latte effect.
Get the recipe.
See alsoIs the Bulletproof Diet Safe?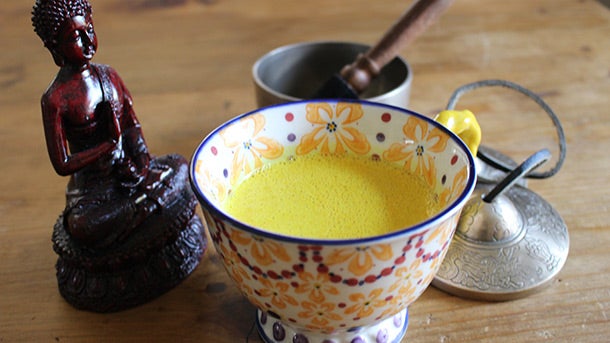 Golden Milk
This beautiful golden-colored warm drink is both soothing and creamy. Turmeric has countless health benefits including anti-inflammatory, antimicrobial, liver detoxifying and potent anti-cancer properties. It is also good for brain function, lowers triglycerides, promotes digestive health, helps regulate metabolism and strengthens the immune system. Ginger is anti-inflammatory, improves the absorption and assimilation of essential nutrients in the body, and is a potent cancer fighter. It's the perfect warm drink to enjoy before bed.
Get the recipe.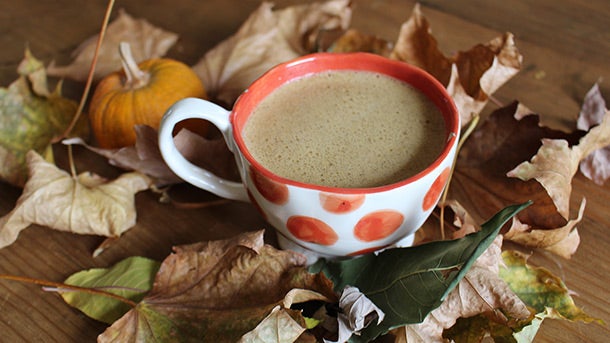 Pumpkin Latte
Every year we celebrate the return of Pumpkin Lattes; it's a sign that fall has arrived. The combination of spices in "pumpkin spice" (cinnamon, nutmeg, ginger, allspice) fights cancer, lowers blood sugar, is anti-inflammatory and helps digestion. Pumpkin is known to boost vision, help with weight loss, lower blood pressure, reduce cancer risk, and support the immune system. So, stop spending your dollars at the local coffee shop and enjoy this warm, delicious and creamy drink at home instead!
Get the recipe.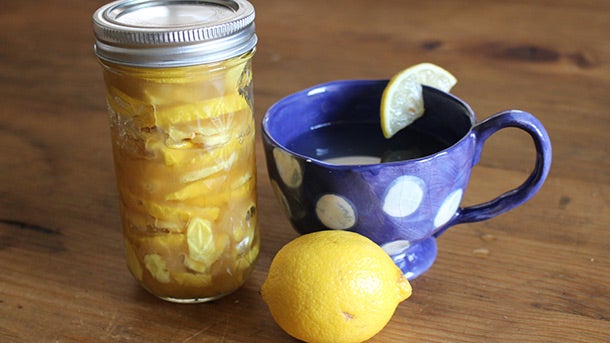 Lemon Ginger Tea
A great tasting and immune-boosting drink, Lemon Ginger Tea helps you fight off colds, keep healthy, and relieve sore throats. It can be served hot or cold. And this homemade syrup makes a great gift for the holidays. Ginger is a natural remedy for nausea, is incredibly anti-inflammatory, improves the absorption and assimilation of essential nutrients in the body and fights cancer.
Get the recipe.
See alsoThe Best & Worst Foods for Cancer Prevention.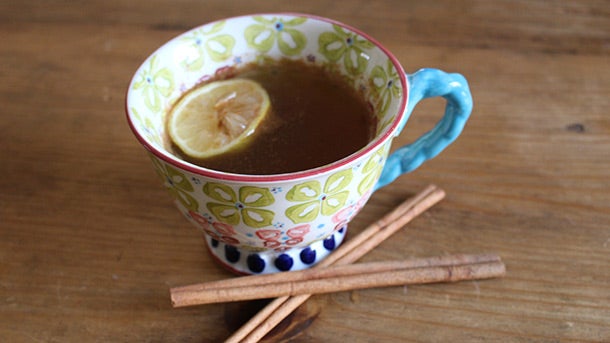 Apple Cider Vinegar Cinnamon Tea
This tart and highly detoxifying drink can be enjoyed warm or over ice. Apple Cider helps with detoxification, digestive issues, sore throat, weight loss and bad breath. Cinnamon lowers cholesterol, keeps your arteries healthy, manages blood sugar and works as a cancer-fighter.
Get the recipe.
—
Kylie Mikuta is a Mala Designer, Holistic Health & Lifestyle Coach, Kundalini Yoga & Meditation teacher and Himalayan Singing Bowl Practitioner. Her philosophy on health and the concept of her company, True Bliss Living, is about nourishing the body, mind, spirit and soul to foster healing and transformation in order to live in true bliss. www.TrueBlissLiving.com