Eat Like a Reducetarian: 6 Plant-Based Recipes to Try
Lower your environmental impact without sacrificing satisfaction.
Heading out the door? Read this article on the new Outside+ app available now on iOS devices for members! Download the app.
Less is more – that's the essence of the "reducetarian" lifestyle. The growing trend is centered around eating fewer animal products in order to improve one's health and that of the environment. Next-level flexetarianism, it sacrifices none of the flavor in its quest to reduce negative impacts.
Rather than an all-or-nothing diet, reducetarianism champions the holistic idea of making less of an impact. The goal of the reducetarian eating approach is to eat less meat, whether that's red meat, poultry, or even seafood. But it also includes consuming less dairy and fewer eggs. As you reduce – not necessarily completely eliminate – foods like these, you may find that you better your health, reduce your carbon footprint, and overall become more conscious about the impact of the foods you're eating. And it's an inclusive approach, too, encompassing anyone who's interested in mindfully reducing the amount of animal products in their everyday diet, including vegans and vegetarians.
By all accounts, reducetarianism can feel less restrictive than other diets. Its appeal comes from knowing you're making an effort. Give the reducetarian way a try and make the following tasty plant-based recipes.
The recipes
Blackberry-Lemon Cashew Milk Ice Cream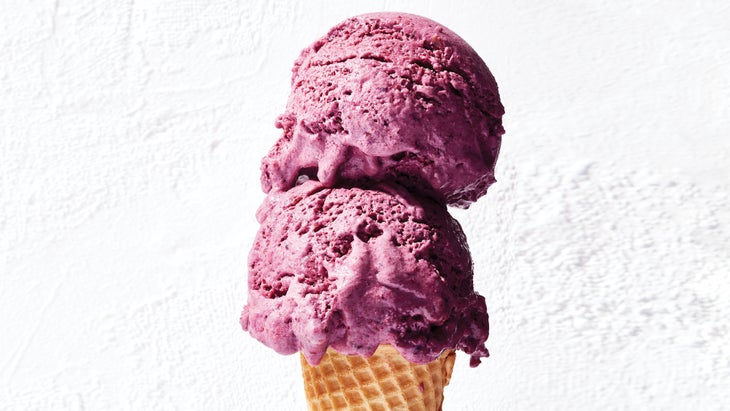 Don't skimp on soaking the cashews, as that's the source of real creaminess. Get the recipe here.
Portobello Burger with Gochujang Mayo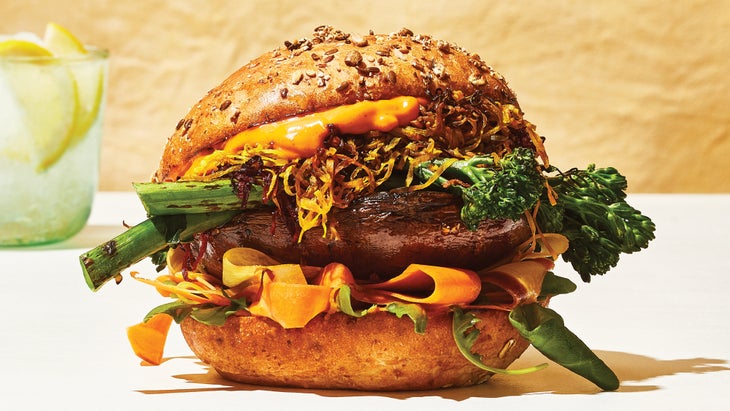 This mushroom-based burger sacrifices none of the flavor as a delicious summer grilling asset. Get the recipe here.
Sea Pea Crostini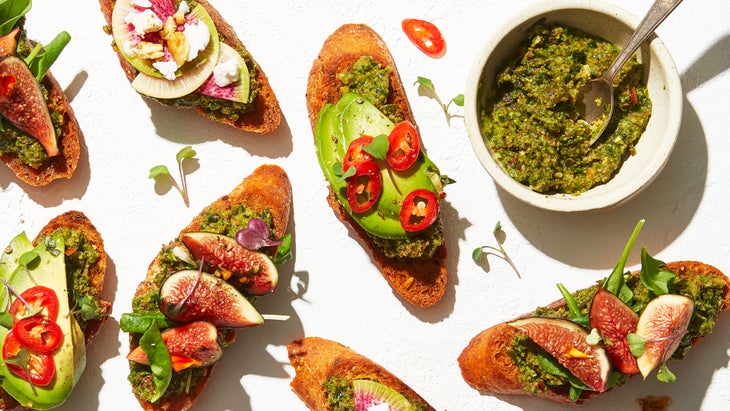 If you hear the word "kelp" and automatically flash on seaweed salad, there's a whole new world for you to discover. Get the recipe here.
Eggplant BLT Sandwiches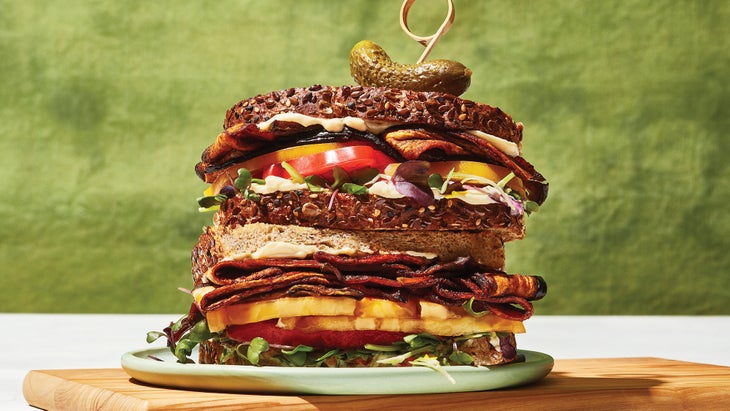 Nothing spells summer like a glorious BLT stacked with a generous sweep of mayo, sun-ripened tomatoes, crispy lettuce and… eggplant bacon. Yep, you got that right. Get the recipe here.
Lemon and Herb Plant-Based Chicken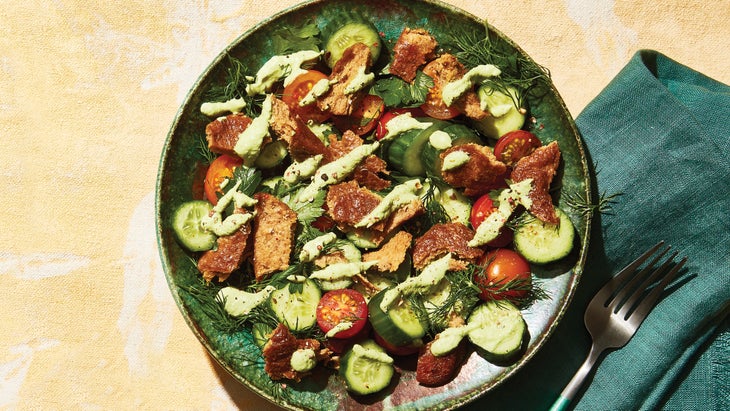 You can buy plant-based chicken (just check the meat and freezer section of pretty much any grocery store) or you can go all in and make your own. Get the recipe here.
The Ultimate Plant-Based Caesar Salad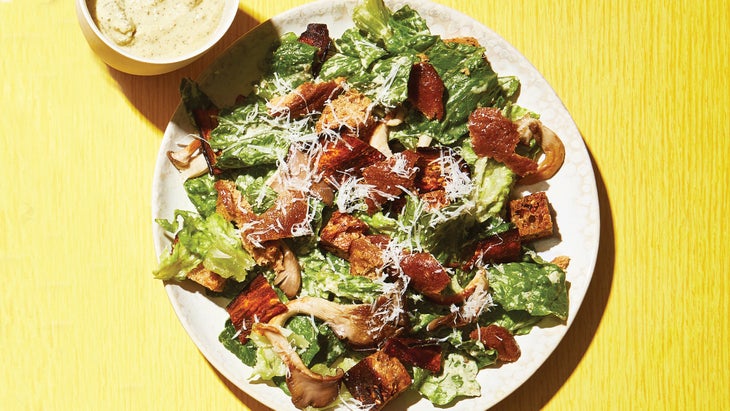 You've already put in the work (via the other recipes), now it's time to build a revolutionary Caesar. Get the recipe here.
Spotlight on eco-friendly products
If you're giving the reducetarian approach a try, stock your pantry with these plant-based must-haves.
Salty like the sea
To say a shake of Burlap & Barrel's dried Wild Icelandic kelp functions like salt makes it sound boring and one-dimensional, but this dried and ground sea plant from the freezing waters of Iceland's Westfjords is wildly dynamic. $10, burlapandbarrel.com
Instant umami
Dried mushrooms are a pantry staple that add that je ne sais quoi to nearly any dish. Food52 bundled Wine Forest's premium-dried mushrooms (a near lifetime supply of porcini, mousserons, morels and black trumpets) so you'll never be left wanting. $76, food52.com
Almost edible
We love jackfruit as a meat alternative, but as a candle? Yep! Perch Candle House combines jackfruit, mango, and persimmon essences #ftw. $28, theperchco.com
Cuckoo for…
Made from the fermented sap of the coconut palm and a bit of sea salt, New Primal coconut aminos offers the umami of soy sauce without the soy or gluten. Plus, it adds a hint of wasabi heat. $10, gtfoitsvegan.com
Mylk mustache
When you don't have time to make your own oat milk, Good Mylk is a close second. Just thaw and add cold water. Six for $68, goodmylk.com