9 Homemade Hummus Recipes
Celebrate your love of hummus with these 9 homemade hummus recipes.
Heading out the door? Read this article on the new Outside+ app available now on iOS devices for members! Download the app.
Traditional hummus is made from chickpeas. However, you can mix things up with ingredients like peas, sweet potatoes, black beans, and avocados. But if you like yours the traditional way, we have you covered there, too.
Pea Hummus Bowl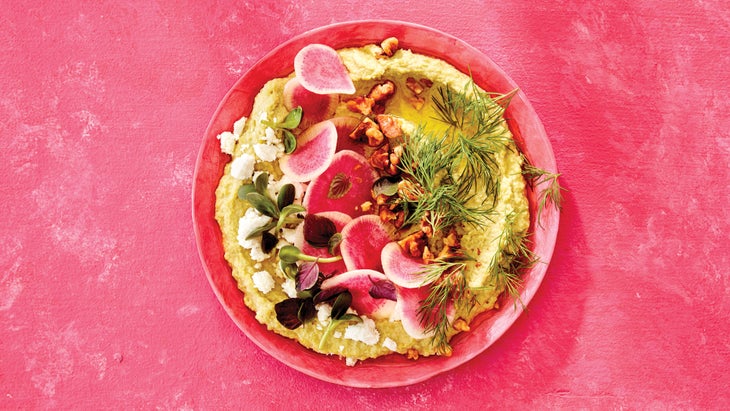 This is an eye-catching green dip topped with salty feta and dill. Colorful pink watermelon radishes can be used instead of bread to scoop up this tasty bowl.
Get the recipe here.
Classic Hummus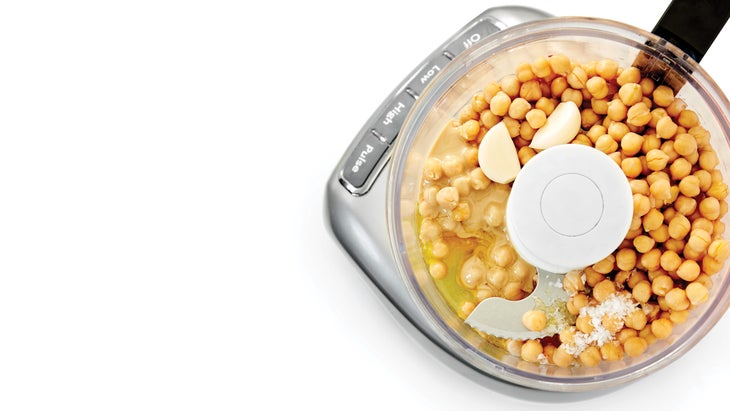 You can always buy hummus from the store, but the best hummus is from scratch with our simple recipe.
Get the recipe here.
See Also Harissa Tahini Dip
Sweet Potato Hummus Bowl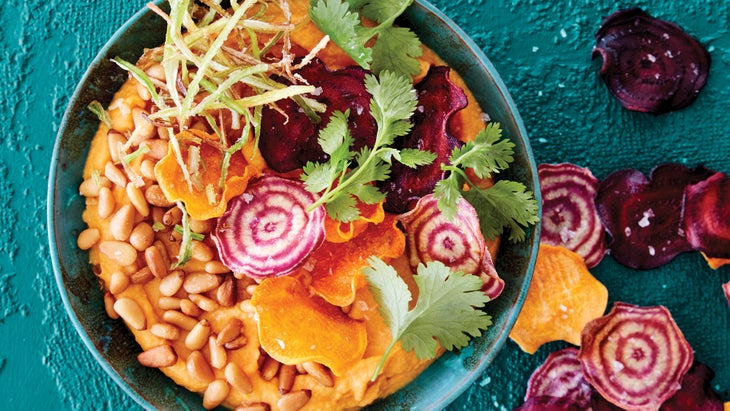 This savory dip is super smooth thanks to the addition of sweet potato, and we topped it off with crispy leeks and toasty pine nuts. Beet and sweet potato chips stand in for pita as crispy dippers.
Get the recipe here.
Mediterranean Hummus Plate with Smoky Chickpeas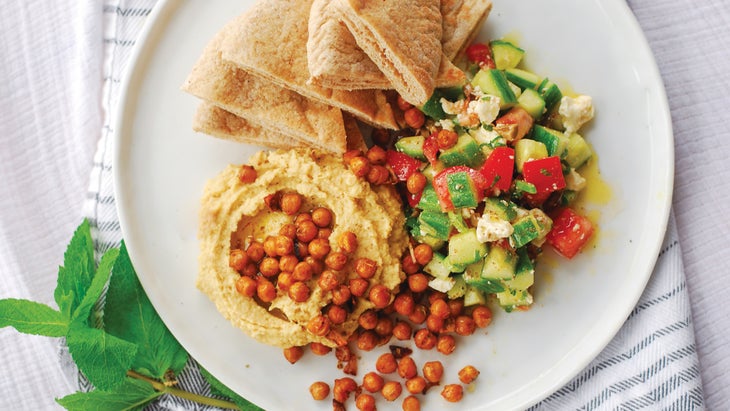 Scoop up the creamy hummus, crispy chickpeas and tangy salad with pita wedges, or serve it all tucked into a halved pita pocket for dinner on the go.
Get the recipe here.
Avocado Hummus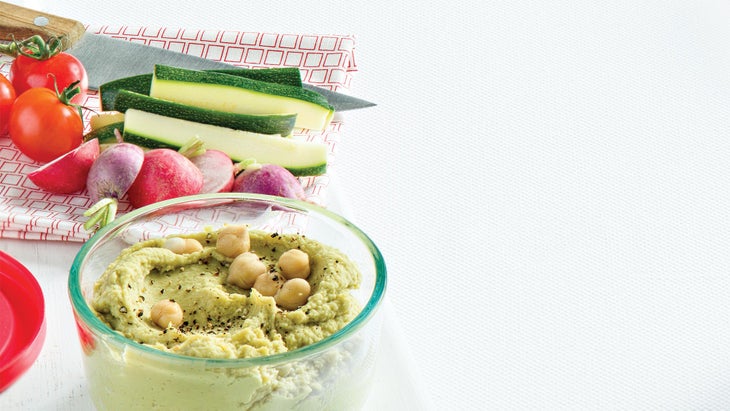 This hummus uses avocado in place of tahini for an extra-velvety spin on everyone's favorite dip. For best results, use Hass avocados, which are the creamiest variety.
Get the recipe here.
See Also Oatmeal Dark Chocolate Tahini Cookies
Roasted Red Pepper Hummus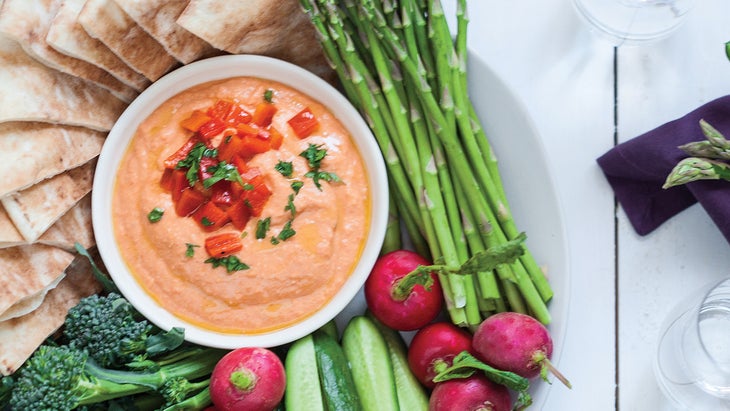 We show how you're just a few easy steps away from serving a delicious, all-natural hummus that's double-dip worthy! (Don't worry, we won't judge.)
Get the recipe here.
Hummus Pizza with Arugula and Wild Mushrooms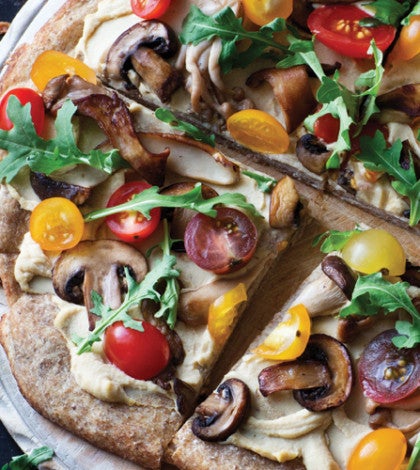 The fun part of pizza making is getting creative with toppings, using whatever we have in the house. We have been putting hummus on our pizza crust for quite some time. Top with greens and sautéed mushrooms add a great texture and pop of flavor.
Get the recipe here.
Black Bean Hummus Bowl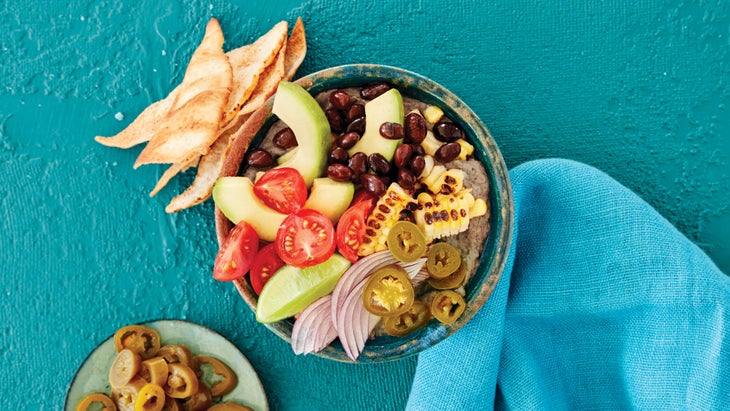 Loaded up with Tex-Mex toppings, this crowd-pleasing dip is deliciously easy. For a more intense black color, reduce the amount of hummus by half.
Get the recipe here.
Beet Hummus Bowl
With a hint of sweet beet, this pink-hued hummus is topped with tangy goat cheese, cooling mint and crunchy cucumber and cabbage.
Get the recipe here.