Kid-Friendly Eats
Some kids will eat just about anything, while others have more "discerning" (aka picky) palates. These fail-proof recipes are good for the whole lot, offering ample nutrition, flavor and fun.
Heading out the door? Read this article on the new Outside+ app available now on iOS devices for members! Download the app.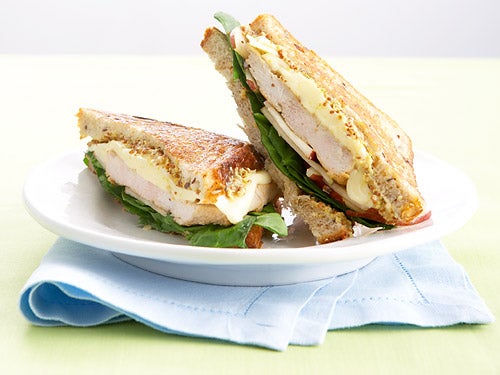 1. They may not remember when the Monte Cristo first had its glory days decades ago, but they'll love gobbling up our clean version!
See the complete Monte Cristo recipe here.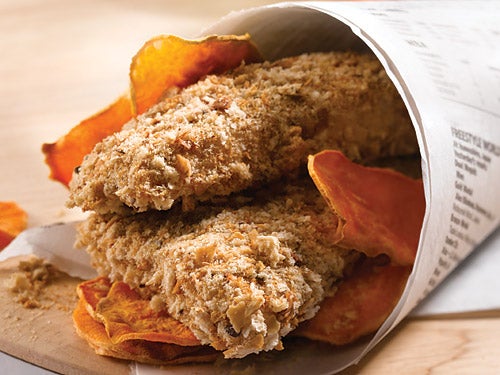 2. At only $1.58 per serving, this mild fish and chips recipe will suit your wallet as well as your biggest fish haters – especially if you serve it in rolled newspaper!
See the complete Fish and Chips recipe here.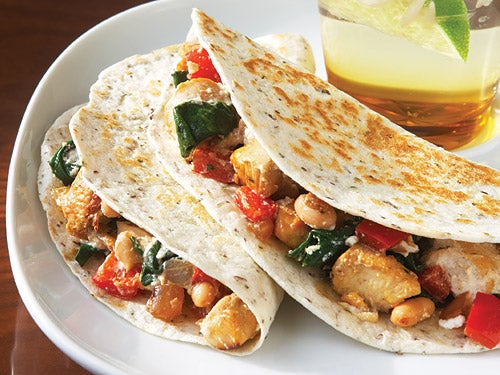 3. Sneak a little spinach into tonight's dinner between the folds of these protein-fuelled quesadillas. Your little Popeyes will thank you later!
See the complete Chicken, Spinach & Ricotta Quesadillas recipe here.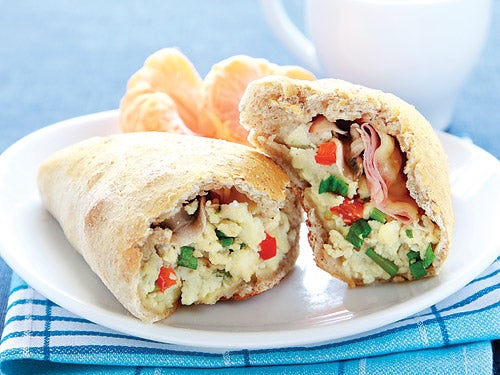 4. It's the most important meal of the day, but need not be the lengthiest! Save yourself a few minutes of morning frenzy by serving up homemade breakfast turnovers. (You can make them in advance!)
See the complete Egg and Ham Turnovers recipe here.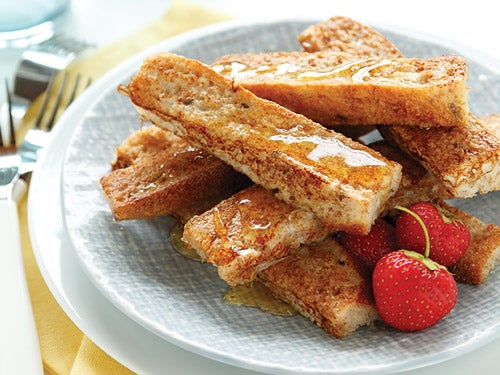 5. They're like the chicken fingers of brunch. Spend some time with the little ones on the weekend – give them each a small bowl of pure maple syrup and they may actually sit still for these dunkers!
See the complete French Toast Sticks recipe here.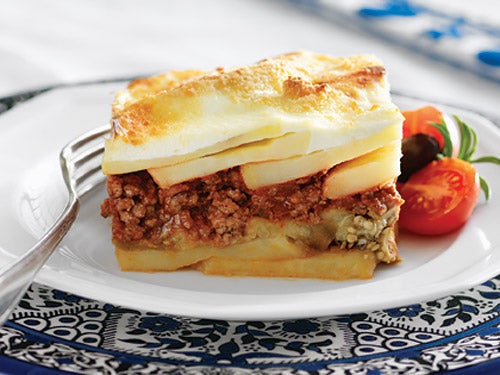 6. This traditional dish is like a Greek lasagna-shepherd's pie hybrid, both of which are pretty fail-proof kid dishes. Plus, they'll get good doses of fiber, potassium and folate from the eggplant!
See the complete Moussaka recipe here.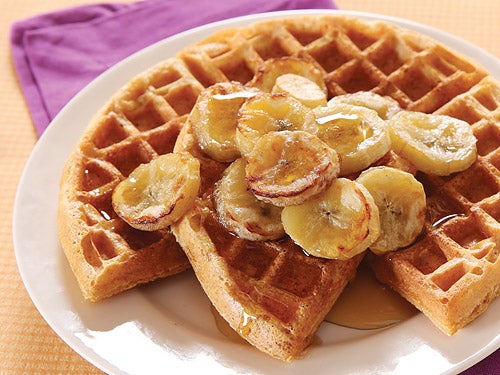 7. With just 20 minutes of hands-on prep, you'll have more time to hang out with the family while feasting on these clean and decadent waffles!
See the complete Multigrain Waffles with Caramelized Bananas recipe here.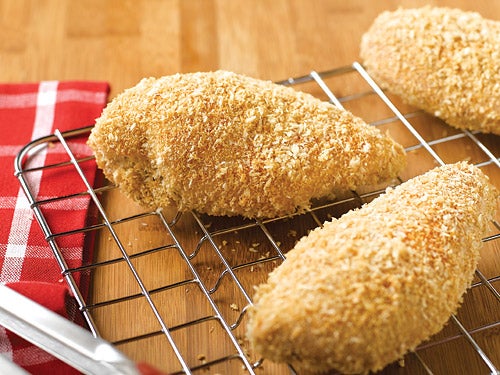 8. These panko-crusted chicken breasts are like giant chicken fingers – just mind the spices if your kids have delicate palates!
See the complete Not-So-Fried Chicken recipe here.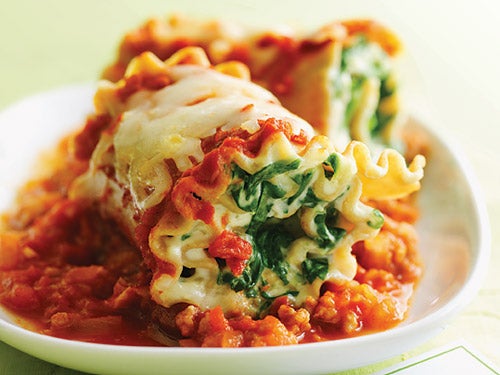 9. Get the tots involved in preparing this dish, rolling up soft pasta strips with tasty turkey and bright green spinach (plus lots of calcium)!
See the complete Pasta Roll-ups recipe here.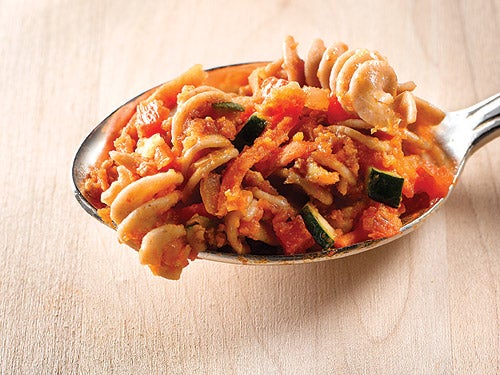 10. Our reader's sneaky pasta adds pumpkin purée to the mix, increasing fiber and vitamin A with her family none the wiser!
See the complete Pumpkin Pasta Surprise recipe here.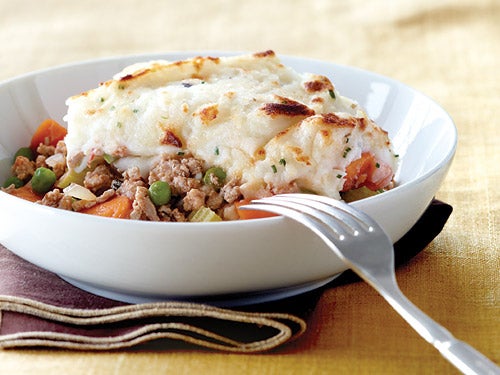 11. Treat your offspring to the feeling of classic comfort without the traditional fat content (a serving has only 4 grams of fat)!
See the complete Shepherd's Pie recipe here.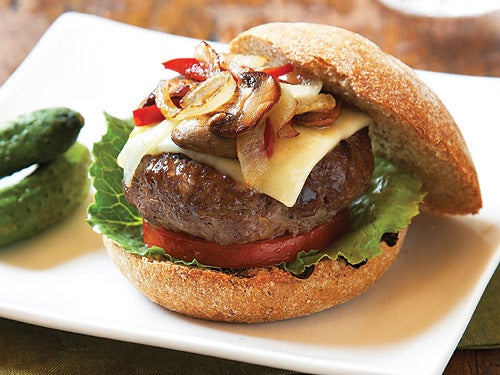 12. Skip the fast food and nourish your young'uns with homemade cheeseburgers that taste even better than at the drive-through. Let them choose the toppings!
See the complete Smothered Cheeseburgers recipe here.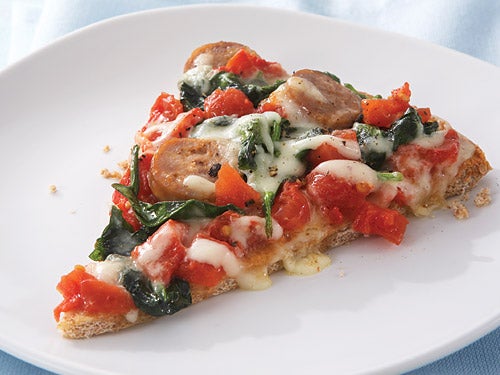 13. There are few better ways to win the hearts (and stomachs) of your children than with five simple letters (and, in this case, five simple ingredients): P-I-Z-Z-A!
See the complete Spinach & Chicken Sausage Pizza recipe here.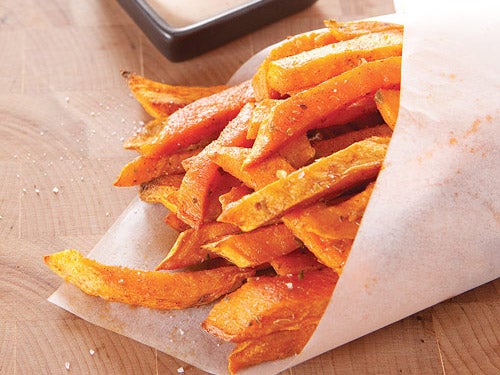 14. Letting your kids eat french fries without a single pang of guilt? It's definitely a win-win! Mom and dad, eat your hearts out too –there are only 168 calories per serving (and that includes the dipping sauce)!
See the complete Sweet Potato Sticks recipe here.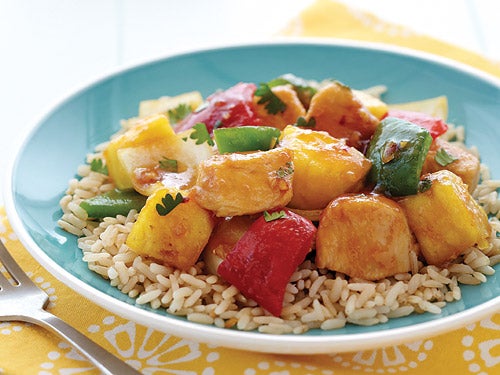 15. You all can't stop commenting about how much your families love this recipe! Moms love it too because you can pre-chop the veggies and leave the chicken marinating for up to 8 hours.
See the complete Sweet and Sour Chicken recipe here.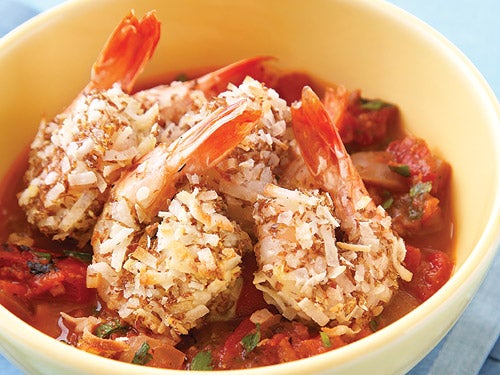 16. Serve up these coconut-crusted shrimp as finger foods, with personal dipping sauces, and the li'l ones will love the chance to eat with their hands!
See the complete Thai Coconut Shrimp recipe here.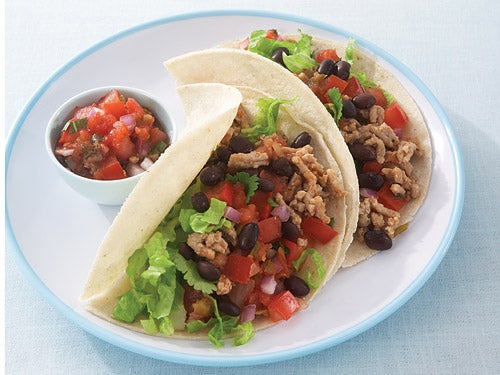 17. Let the wee ones have a whirl filling their own tacos for a little DIY dinner fun.
See the complete Turkey Black Bean Soft Tacos recipe here.