Where Healthy Family Fare Meets Fun
Take a peek inside Karlene Karst's breakout new cookbook, "This Kitchen Is for Dancing," for family meal solutions that are creative, inspired and most of all, fun.
Heading out the door? Read this article on the new Outside+ app available now on iOS devices for members! Download the app.
Due to busy days and activity-packed evenings, preparing meals ahead of time has become a mainstay in the lives of many familes, including my own. Between swimming lessons, soccer and gymnastics, it's hard to carve out time to cook. What a treat it is to come home to a delicious, nourishing meal that takes just minutes to get on the table! It's possible, with some pre-planning and meal prep.
The art of planning meals and preparing food a few days a week is a skill, and like all acquired skills, it takes practice. Shopping, cooking, chopping, baking and properly storing and reheating meals so they taste exceptional takes preparation. Even professional cooks and chefs tell me they struggle with this very thing – preparing meals that go from refrigerator or freezer to the dining table in minutes.
Over the years, I've gathered many tips and tricks to help this process run smoothly and efficiently. In my new book, This Kitchen Is for Dancing, I hope to arm you with easy-to-follow suggestions and encouraging reassurance that, you too, can master the art of pre-planning and meal prepping.
First, let me share with you one of the most common mistakes I see first-timers make: picking overly complicated recipes. While that Crispy Chicken with Tangy Sweet Sauce and Candied Walnuts may look and sound oh-so delish, the many steps involved in putting it together are sure to slow you down, trip you up and squash your confidence. Instead, when starting, select simplified recipes with just a few necessary steps to ensure your family's first meal-prep experiences are enjoyable and stress-free.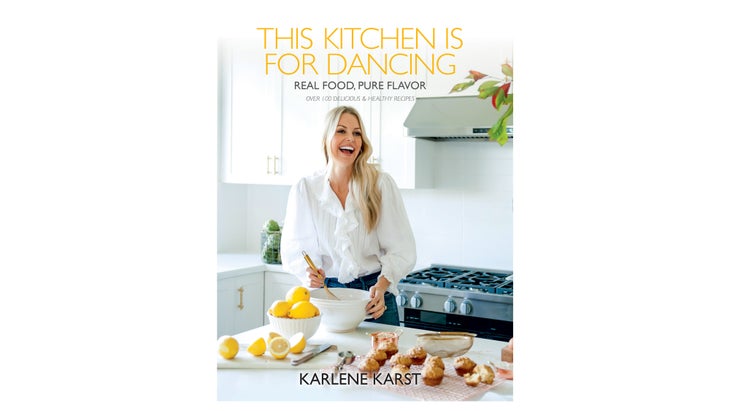 Here are a few reasons why smart meal prep is a lifesaver for busy families:

You'll save money. It may sound like common sense, but you'd be surprised at how preparing your meals ahead of time will save you money. Instead of spending 10 to 15 dollars on lunch, you'll spend a fraction, and then you can put the savings towards a much-needed family vacation.
You'll save time. Investing a few hours on the weekend will save you heaps of time throughout the week. You'll find that your week runs smoother and you're more prepared. Even your brain gets a break because you don't have to make decisions on the fly. It also means more time during the week for fun with your family — and what's more important than that?
You'll waste less. With your meals planned out, you'll know what you're making and exactly how much you need, so you'll only buy the ingredients you require.
Sure, I could leave you with a weeknight recipe that you'd fit into your meal plan, but as you can probably tell, I'm also big on fun. After my book launch, these donuts practically went viral on social media thanks to other food bloggers posting all about them. For 100+ other healthy family recipes, pick up a copy of my new book, This Kitchen Is for Dancing, on Amazon.com!
Related: Chocolate Iced Vanilla Spiced Donuts