Eat Paleo, Drop 5 Pounds
Increasing protein and healthy fats while reducing carbohydrates is the key to effective weight loss without feeling hungry. We're showing you how easy it is to drop 5 pounds in just 2 weeks with this meal plan that eliminates grains, dairy and refined sugar but is packed with mouthwatering recipes.
Heading out the door? Read this article on the new Outside+ app available now on iOS devices for members! Download the app.
Spring is here and it's time to say goodbye to cold-weather soups and stews and hello to the bounty of veggies and lighter fare that will help you shed those few pounds of insulation you may have put on during the cold months.
What do most hearty comfort foods have in common? They're higher in carbohydrates, which helps boost the production of serotonin, the feel-good neurotransmitter that helps people get through the short days and cold temperatures of winter. But now that days are getting longer and warmer, it's time to lighten up your meals by shifting the macronutrient ratio to be lower in carbohydrates and higher in protein and healthy fats.
Adjusting your macronutrient ratio, as we've done in this Paleo plan, is a key factor in shifting your body into weight-loss mode. Doing so affects key hormones that impact hunger, fullness, cravings, metabolism and stress. Reduced carbohydrate intake lowers insulin production, which signals the body to use stored energy (stored in fat cells and in the liver and muscles) for fuel.
Related: Hit Reset With This 1-Week, High-Protein, Low-Carb Meal Plan
A Paleo plan also changes your sources of carbohydrates from grains to vegetables and fruits and eliminates dairy and refined sugar. Removing major allergens such as wheat and dairy allows you to see how you feel and how your gut functions without them.
This is not a quick weight-loss fad, and there's no deprivation here. We want you to look at weight loss as a beautiful side effect of nourishing your body with real, unprocessed food that simply shifts your macronutrient distribution to quell cravings, leave you fuller for longer and give you more energy.
Spring Roll Chicken Salad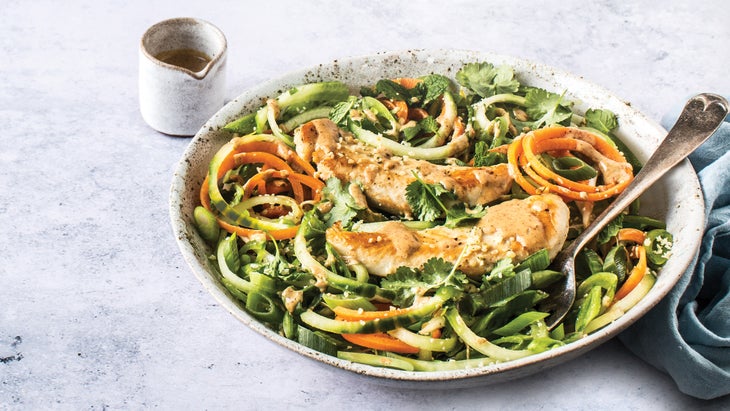 Get the recipe here.
Pecan-Crusted Chicken with Sautéed Asparagus & Mushrooms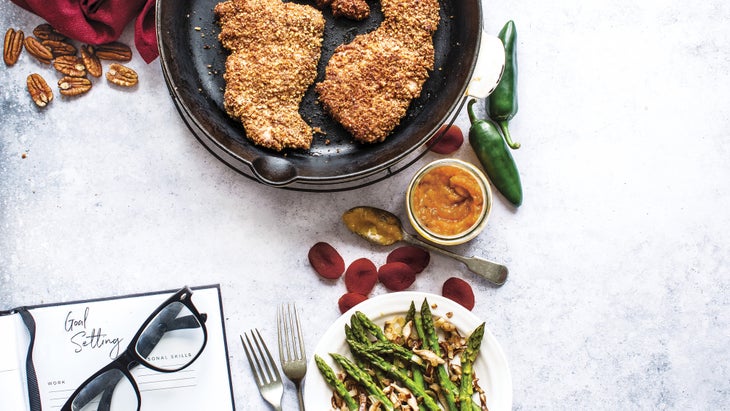 Get the recipe here.
Green Frittata with Avocado Cilantro Mash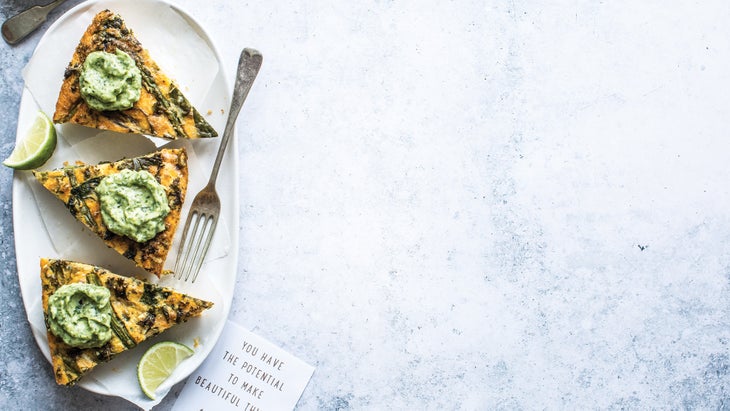 Get the recipe here.
Grain-Free Nut & Seed Granola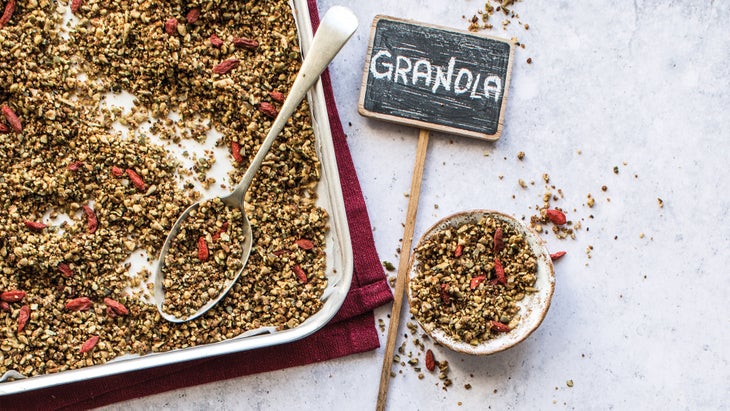 Get the recipe here.
Here is the Meal Plan and Shopping List.
Recipes: