Eat (And Drink!) Your Way to Zen
Calm down with these four functional consumables that induce relaxation.
Heading out the door? Read this article on the new Outside+ app available now on iOS devices for members! Download the app.
In every country and culture, food has always been central to mood. Birthday cakes evoke joy and excitement. The Thanksgiving turkey is an icon of family and togetherness. And who hasn't poured their feelings into a tub of ice cream before? This isn't simply a psychological phenomenon. In fact, various foods can literally change your mood due to the physiological changes that occur when you eat them.
That's why we've put together this list of some of our favorite foods and drinks (plus a bonus item that technically isn't food) to induce relaxation. Calm down naturally with these clean consumables:
Green tea and matcha
Topping our list are green tea & matcha. Derived from the same plant, Camellia Sinensis, both these calming bevs contain the compound L-theanine. Lauded for numerous beneficial effects, L-theanine is best-known for boosting focus and concentration and improving mood. Fanatics of this brain-boosting compound make bold claims of its capabilities that, admittedly, require more scientific research to support conclusively. But the testimonials are endless – including from CE editors ourselves. 
We love that green tea and matcha gives us a boost of caffeine, minus the shakes! Plus, the ritual of making your morning matcha or green tea can be zen-inducing in itself! For a Whole30 variation, try out our Coconut Matcha Latte.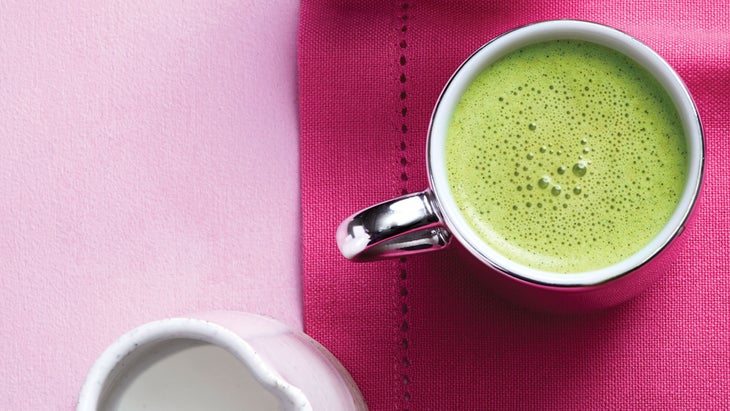 Spinach
From being one of the top leafy green sources of iron to one of the richest sources of vitamin K1 (essential for blood clotting), is there anything spinach can't do? To add to its long list of healthful properties, spinach can also have positive effects on the mind. 
Spinach contains the mood-boosting mineral magnesium, which just so happens to be a mineral roughly half of Americans are deficient in. Magnesium acts as a blocker for stress hormones like cortisol, both suppressing their release and preventing their entrance into the brain. Deficiency in magnesium has been linked to increased risk of depression and anxiety. Make this powerful leaf a staple in your diet by using it in creative ways, like our super fresh Spinach Herb Dip.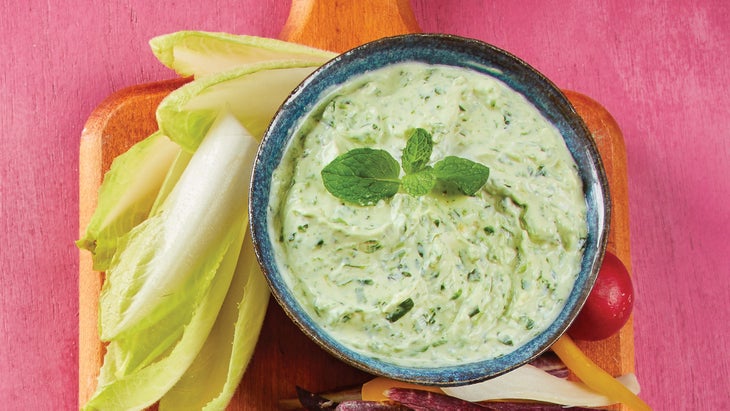 Cheese
As if we needed another excuse to love cheese! This salty treat contains vitamin D, with 24 IUs per 100g. For context, you need roughly 600 IUs daily, though supplements providing up to 2000 IUs are considered safe. This essential vitamin is important for brain health, with a strong established link to mood regulation. Research shows a link between lower levels of vitamin D byproducts and prevalence of anxiety symptoms. We highly recommend taking vitamin D supplements, especially if you live in the not-so-sunny Northern Hemisphere. Additional supplementation through foods – especially comfort foods like cheese – can also help facilitate regulating your vitamin D levels.
Get a triple dose of chill-inducing cheese with our Three-Cheese Zucchini Lasagna.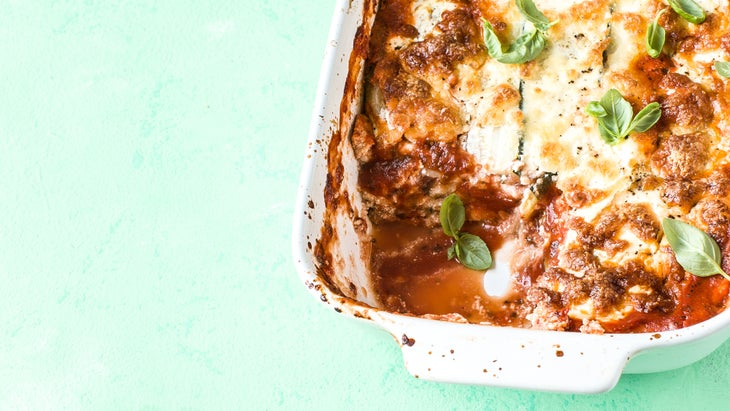 CBD
Technically, CBD isn't a food, which is why we saved this item for last. But this plant-derived consumable couldn't be left off the list when it has such significant therapeutic value! This non-psychoactive compound (meaning it won't get you high) has been found to reduce behavioral signs and physiological symptoms of anxiety in animal models. Research also states that CBD may benefit those with social anxiety, PTSD, anxiety-induced insomnia and even chronic pain! 
For a deeper look into the budding world of CBD, check out our primer, CBD 101: Your Burning Questions Answers.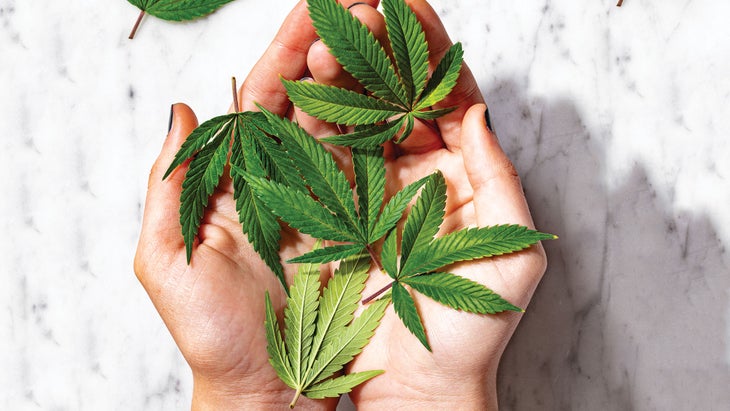 Related Content: